| | | |
| --- | --- | --- |
| | | |

Websites
Quote:

You mark your skin it gives you pleasure,I take your precious art, it becomes my leather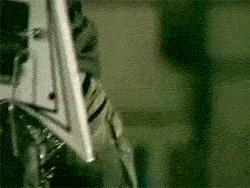 ABOUT ME

im matty i love my girl freind to bits il never leave her she is the most specailest thing in my life, and i love to chill out and listen to music hang with my mates and have a laugh, i all so like to muk around with my mates on a saterday theres bout 15 of us all go out and have a laugh on the local beach, i have a job and i have just started it, i hate my stepdad at times cus he trys to control me, im writing a book bout me and wen im done i hope to get it published, i like traveling around the uk i been to many places and soon i will visit more places like donington for a festival, even tho i am a dark person i do love animals i have 3 pets 2 cats 1 dog, the cats are called macey and gizmo and my dog is called fred hehe, i live with my mum and stepdad and see my real dad once a week witch is fine cus im normally busy lol, i like rock music as well as some emo and punk above all types of music i love syntonic rythem and death metal as well as gothic rock. above all else i like being myself i wont change for no one and if no one likes it then they can fuck off im me and i anit changing,
i have seen many bands i have seen dragon force children of bodom and many more like greenday they were preaty good, i love my music its my life and i cant live with out it cus it puts me in my own world were i can think bout stuff that needs deep thought,


i like a number of things i like animals and my freinds and family, i like chilling listening to my music i also like pissing around in town laughing at anythink, i all ways like it wen my freinds get together its a great laugh, i love my dog fred hes the best,and my cusin jonny hes inb my band now he sang a death metal song and he sounded amazing he is a amazing vocalist as well as a kick as mosher rock on jonny boy, and my cusin crissi had a baby called rebecca and she is lovly and crissi is so happy to have her, i like my mum dislike my stepdad tho, i love my girlfreind( i know this is the likes but she has to be put in hehe) shes awesome amazing beauitful il never leave her she is to specail to me :)




i dislike people that dont like me when they do not even know who i am, i hate chavs because the allways make trouble and try to beat me up, (they never win), i do not like rap music because its bout wannabe gangsters saying i been shot, i just wanna shout get a life :),i dislike god for one reson he never helped me wen i needed him the most, so i didnt see the point in thinking he helps u or thinking he is a good man, i hate stupid people that say im a fan of a band and they dont no fuck all bout the band lol, any way theres more stuff i dislike but i wont get in to that right now, i dont like people who think they own the town u live in people like that shouuld realy grow up and get a life, i have wannabes, people trying to be somthink therenot nd are just trying to folow the fation trend, its perfetic and stupid u should ffind your own way to live and dress and not follow fation rules, whats the point?




msn: hell-is-coming@hotmail.com feel free to add me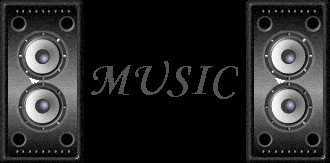 [x]death metal [x]metal [x]heavy meatal [x]melodic death metal [x]death metal [x]thrash metal [x]instromental rock the bands i worship: [x]children of bodom [x]wintersun [x]atryu [x]guns n roses [x]nightwish [x]iron maiden [x]metalica [x]dimmu borgir [x]in flames [x]the 69eyes [x]slipknot [x]ozzy ozborne [x]panic at the disco [x] bon jovi [x]bullet for a valintine [x]mudvayne [x]within temptation [x]dragon foce [x]the cure [x]billy talent [x]the darkness [x]nirvana [x] dry kill logic [x]korn [x]trivium [x] nine inch nails [x]wednesday 13 [x]seven dust [x]greenday [x]arch enemy [x]cradle of filth [x]system of the down [x]placebo [x]sex pistols [x] the misfits [x] vital remains [x] cannibal corpse [x] emperor [x] plague [x] minion [x] sucide crypt [x] palingenesis [x]
basicly rock n roll dudes chill out have a look at my profile and injoy if not then fuck off and indont :)


Take the quiz:
What kind of cigarette are you? (pics)

BLACK DEATH
You're Black Death! Strong cigarettes, very very very strong... Expensive and tough...
Quizzes by myYearbook.com -- the World's Biggest Yearbook!

You scored as Goth. You sometimes feel misunderstood, and you are nicer than most people think, sadly they judge you before they meet you.



| | | |
| --- | --- | --- |
| Goth | | 100% |
| Punk/Rebel | | 100% |
| Emo | | 0% |
| baller/gangsta | | 0% |
| Prep | | 0% |


Which label are you?
created with QuizFarm.com





__+8+_______________________________
__+88_______________________________
__+888______________________________
__++88______________________________
__++88______________________________
__+888_____________________________
__+888_________________________ +8+_
__++888_______________________+88+_
__++888______+888+__________+888+_
__++8888__+++8888++888+___+++88__
__+++8888+++8888++8888__++888____
___++888+++8888++888888++888_____
___++88++88888+8888888++888______
___++++++888888888888888888______
____++++++88888888888888888______
____++++++++888888888888888______
_____+++++++888888888888888______
______+++++++88888888888888______

ROCK ON DUDE =D
| | |
| --- | --- |
| Member Since: | Mar 31, 2006 |
| Last Login: | Jun 24, 2008 |
| Times Viewed: | 10,540 |
---
| | |
| --- | --- |
| Times Rated: | 560 |
| Rating: | 8.985 |
Rate this profile


---

Witchykitten
12:55
Aug 26, 2023
GuidedByTheStars
05:47
Apr 20, 2023

MistressofChains
00:10
Jan 24, 2023
you have been rated fairly
[
All Comments
]
REAL VAMPIRES LOVE VAMPIRE RAVE
Vampire Rave is a member of
Page generated in 0.0759 seconds.