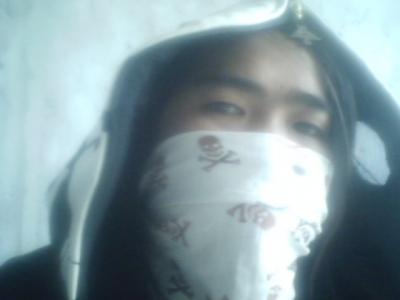 I do not need to see to believe
Set at 19:47 on October 10, 2011

Quote:

i am the darkness,i am the secret,i am your pain i am the evil who live in vain.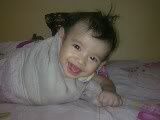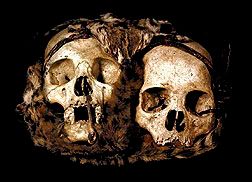 THE DAYAK, IFUGAO, AND NAGA HUMAN SKULLS ARE HEAD HUNTING TROPHIES. THE
ASMAT, VANUATU, AND PALAWAN HUMAN SKULLS ARE CONSIDERED "ANCESTOR"
SKULLS. THE DIFFERENCE IS; HEAD HUNTING SKULLS ARE ACQUIRED FROM ENEMY
VICTIMS WHILE ANCESTOR SKULLS ARE COLLECTED AND VENERATED TO REMEMBER
DECEASED FAMILY MEMBERS. THE IFUGAO ALSO COLLECT BONES OF DEAD RELATIVES,
WRAP THEM IN TRIBAL TEXTILES, AND STORE THEM IN THE RAFTERS UNDER THEIR
HUTS. HUMAN SKULLS AND SKULL CAPS FROM NEPAL ARE RITUAL OFFERTORY
VESSELS THAT ARE USED AS DRINKING CUPS IN TIBETAN BUDDHIST CEREMONIES.
SEVERAL CULTURES HONOR HUMAN SKULLS IN A VARIETY OF WAYS, BUT THEY ALL
CONSIDER HUMAN SKULLS VALUABLE ENTITIES THAT ARE
WORTHY OF PRESERVED COLLECTIONS BUT HUMAN SKULLS,
IN SOME CASES, HAVE BECOME A TRIBE'S PREOCCUPATION!



TRIBAL WEAPONS HEADHUNTER


NAGA: BAMBOO QUIVERS, DAOS HEAD TAKING AXES, SHIELD, SPEARS, HEAD TAKING BASKET, BAMBOO HELMET

DAYAK, KAREN, AND LANTIEN: SWORDS, SILVER KNIVES, AND CARVED WOODEN SHIELD

BONTOC, IFUGAO, AND KALINGA: SPEARS, HEAD TAKING AXES, BOLO MACHETE, WOODEN SHIELDS
MORE INFORMATION


EMAIL:info@tribalartasia.com


WEB:www.tribalartasia.com






Monsopiad Cultural Village is based on the Legend of Monsopiad a reknown warrior/headhunter of the Kadazandusun people. The existing house in which the skulls are kept are more popularly known as the "House Of Skulls" and in itself is already a prominent tourist attractions since 1979 and is widely mentioned in tourist brochures and travel guides. The purpose of the village is to provide a conductive venue for visitors both local and international to have a glimpse of the culture of the Kadazandusun people. Once you step into village, you are transported back in time where headhunters and spirit worshippers roamed the land; a place and time when the village was controlled by the Bobohizans (female high priestesses of the Kadazan). The village keeps the culture, beliefs and traditions alive. The Village is run by Monsopiad's direct descendants and theirs stories will leave a chill down your spine… so vivid they are that it felt as if the warrior is still living amongst them.

HEADHUNTER TROPHIES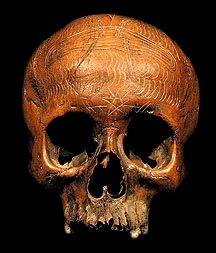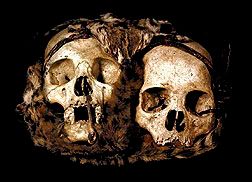 Officially, headhunting doesn't exist in Borneo, though isolated jungle beheadings are still reported. In former times, men would awaken the spirit of courage, Bali Akang, to assist them during headhunting expeditions. After decapitating the enemy, great homecoming celebrations awaited returning warriors. The brains were carefully extracted through the nostrils, then fresh ulu (heads) were placed in plaited rattan nets and smoke-cured over fires.
Dried skulls provided the most powerful magic in the world, vital transfusions of energy. A good head could save a village from plague, produce rain, ward off evil spirits, or triple rice yields. Dayak people believed a man's spirit continued to inhabit his head after death. Surrounded by palm leaves, heads were offered food and cigarettes—already lit for smoking—so their spirits would forgive, forget, and feel welcome in their new home. New heads increased the prestige of the owner and impressed sweethearts; they were an initiation into manhood.

In some tribes, a head's powers increased over time; cherished skulls were handed down from generation to generation. In other tribes, a head's magic faded with age, so fresh heads were always needed. Villages without ulu were spiritually weak—easy prey for enemies and pestilence. In remote villages of Kalimantan, travelers still come across skulls—usually not fresh ones


female high priestesses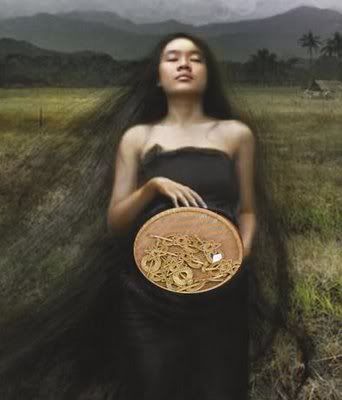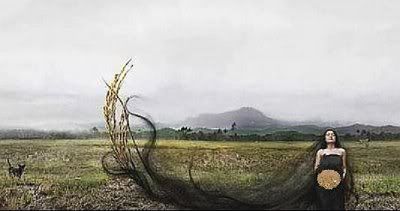 ENERGY SPELL
During nights of full moon,fill a glass with drinking water and leave it at the windowsill(outside if possible)in the morning,before eating,drink the water and fell the moons energy flowing inside you.
BATH HEALING SPELL
Run a hot bath,adding powdered ginger and eucalyptus oil.light blue candles,place them near the bathtub and turn out the lights.enter the bathtub and relax in the bath water
SWEET DREAM SPELL
Before you go to sleep,put some rosemary and lavender leaves under your pillow and say''sweet dream i will have,free of nightmare i will be
INSOMNIA SPELL
Soak you pillow lightly with lavender essence,write your name in a sky-blue candle and light it.drink a cup of valerian infusion and..sweet dreams!
CONFIDENCE AND SUCCES SPELL
If you want to build up your confidence,try this.mix lavender and lemon juice use it to wash your hair and let hair dry.you will have a boost in confidence,and are likely to have success in your doings
PROSPERITY SPELL
Place irish moss under a mat outside your front door,and you will always have prosperity coming in.
HEALTH PROTECTION SPELL
Take a red ribbon and make a bracelet with seven knots while you think about good things.try to wear it as often as you can


SNOW DAY SPELL
the night before the day you want snow,light a black candle.clear your mind and recite this three times;'goddnes hecate,i call upon thee;make tomorrow a snow day,so mote it be.
HALLOWEEN LOVE SPELL
On halloween night,go out to a spring with a lamp.look into the spring, you will see the reflection of your future partner
NEW YEAR FORTUNE SPELL
at midnight of new years eve you should take on your hand a wad of money whill you listern the 12 ring of the bell to guerantee that you'll have a lot of money on the new year.


NEW YEAR LUCK SPELL
on the 31st dec, get a piece of paper and write all the bad things that happen in the year that is ending.burn the paper to avoid bad luck in the new year
HAPPY NEW YEAR SPELL
when you decarate your table for the new years eve dinner you must use the best tablecloth,dishes,glasses and cutler that you have.adorn the table with tow red candle to guarantee a true love for your family and something golden to achieve a lot of money in the new year.
SUNSHINE SPELL
Light an orange candle,rub suntan lotian onto your hands and toss a carnelian or re jasper crystal from hand to hand seven time as you say; goddess sun bless and decree that the sun shall shine on me




The Darkness


You do not truly know yourself unless you confront yourself in the darkness at three am... no lights to shelter you surrounding you in fake daylight no music to hide the whispers of fear
no moon, no stars, nothing...
Just you.

With nothing between you and the Dark
you face the demons
in your soul
and see their true face
then, knowing them
they are conquered...
but maybe
they will conquer you...

are you game
to take that chance?

I'm not.

I have never been as scared in my life
as I was last night...
I raced to seize the torch
to protect myself
I know the dark within
and I do not want to see
it's true face...
the veiled shadows are more than enough
for me.
Just thinking about them
sends a chill down my spine

I do not need to see to believe
in the darkness in my soul.
I know it is there...

and I fear
that it is stronger
than I...











| | |
| --- | --- |
| Member Since: | Apr 21, 2008 |
| Last Login: | May 18, 2013 |
| Times Viewed: | 14,580 |
---
| | |
| --- | --- |
| Times Rated: | 691 |
| Rating: | 9.549 |
Rate this profile


---

ReaperSoulMate
03:02
Mar 22, 2022
ThanaNight
00:52
Feb 27, 2022
Toxicbite29
04:08
Nov 16, 2021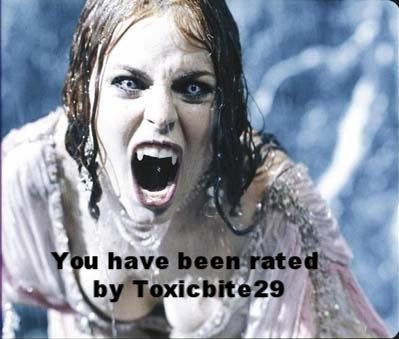 [
All Comments
]
REAL VAMPIRES LOVE VAMPIRE RAVE
Vampire Rave is a member of
Page generated in 0.0616 seconds.