**I haven't visited this site in almost 3 years. Gasp! I know. It's blasphemy. Well, the thought of this site just popped into my head and I decided what the hell. **

It's kind of more than a little crazy to see how much I have changed over the years and how far I have come. It just tickles me farther than pink to be able to share parts of my life, and essentially myself, with all of you beautiful wonderful individuals.

Without further adieu, here is an updated version of, well, the wonder that is moi. ;)

"I'm more of a man than you'll ever be
and more of a woman than you'll ever get."

"Girls, I'd like to make a toast on behalf of men.
Here's to the men we love.
Here's to the men who love us.
Here's to the men we love who don't love us.
Fuck the men, let's drink to us!"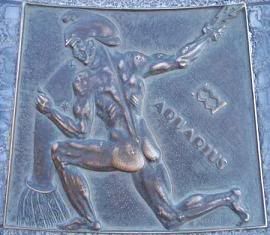 My name's Diana and I'm a bit more left of center field then most people, but I'm cool with all of my crazy little quirks. I've lived with them for 22 years now, so acceptance is pretty much a given at this point in time. I have reddish blond hair, dark brown eyes and I'm technically 5'10 1/2", but when asked I just say that I'm 5'11".

I love all things artsy and anything that allows you creative expression. Some of my favorite things are writing, reading, vidding (editing videos), music, music and more music, dancing, blading (roller), going to concerts, clubbing, running, taking walks in the woods & all over town, kick boxing, swimming, hanging with my friends, frolicking in the rain (I honestly do this) and just being my wonderful fun loving self. ;)

I always find amusement in creating abstract pieces of art that make people stop for a moment and really contemplate what it is that they are looking at. I oh so love to confuse the masses. ::muwahaaa:: Yeah, that was my evil laughter bubbling up to the surface. Hey, I am an Aquarius after all, and if you know anything about astrology, then enough said right there.

I like to let loose and have fun, but there is another side of me that likes to just stay in and chill out. As far as music is concerned, I listen to a little of everything, but my main interests lie throughout the rock and hip hop/r&b genres. I will also admit to having a soft spot for 80's music and certain foreign singers.

I love self expression and basically being who you are, no matter who that may be. According to those who know me (myself included) I'm a very sexual being and open minded to almost anything. I feel that you can't really judge something until you've tried it for yourself. I usually apply that same rule to people as well.

As far as animals go, I have a cinnamon colored Holland Lop named Pancakes who is an adorable little terror. I promise, he doesn't bite, much. Hehe. He's in CT with my sister for the time being though. I miss my little devil.

Ok, maybe I should stop now before you all think I'm certifiable, even though it's already probably too late. :) If you find me the least bit interesting, drop me a line and we can go from there. Until next time...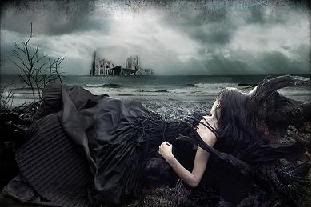 Herein Ly My Interests: Writing, reading, vidding, music, blading, my guitar, kick boxing, swimming, running, drawing/painting, concerts, late night walks, dancing, partying, clubbing, motorcycle's, piercing's, tats, hanging with friends, frolicking in the rain, etc...

Fav Tune Makers: Aerosmith, Finch, Dope, Bowie, The Clash, Pearl Jam, Godsmack, Metallica, Adema, Lacuna Coil, Jack Off Jill, Marilyn Manson, Orgy, My Chemical Romance, Hatebreed, Kittie, Blindside, Silverchair, Pixies, HIM, Panic! at the Disco, Static-X, Avenged Sevenfold, Fall Out Boy, Bush, Evanescence, 30 Seconds To Mars, Disturbed, Glassjaw, Die Trying, Linkin Park, Korn, Taproot, All-American Rejects, Taking Back Sunday, Staind, Billy Idol, Breaking Benjamin, Placebo, Skillet, Sugarcult, Alexz Johnson, Fuel, The Stones, The Ramones, Pat Benatar, Rage Against the Machine, Sublime, Nine Inch Nails, Cold, Smashing Pumpkins, Red Hot Chilli Peppers, Guns N' Roses, Type O Negative, The Doors, Papa Roach, Garbage, Journey, The Cure, Duran Duran, 311, Three Days Grace, Third Eye Blind, Incubus, Mest, Stroke 9, Offspring, STP, Live, REM, Nirvana, Rob Zombie, Ludacris, Flo-rida, T-Pain, T.I., Chris Brown, Akon, Young Jeezy, Savage, Pitbull, Missy Elliott, Rihanna, Eve, Soulja Boy, Savage, Rhianna, Beyonce, Baby Bash, Nelly, Kayne, Three 6 Mafia, Ne-Yo, Justin Timberlake, 50 Cent, Eminem and many others.

Fav Moving Pictures: Labyrinth, Lie With Me, American History-X, The Punisher, Queen of the Damned, Face/Off, NightBreed, all the Freddy's, Fight Club, Return of the Living Dead III, The Crow & The Crow: City of Angels, Rocky Horror, 2 Weeks Notice, Saw, Dirty Dancing, Gone In 60 Seconds, Valley Girl, Lost Boys, Dracula (1979), A Home at the End of the World, But I'm A Cheerleader, The Matrix (the first one), American Beauty, Braveheart, American Werewolf in Paris, Tattoo, House of Wax, The Thing Called Love, Pump up the Volume, Reality Bites, American Psycho, Final Destination, All the Batman's, X-Men 1 & 2, Heathers, Legend, The Princess Bride, both Neverending stories (but the second one is my fav), Dodgeball, Empire Records, Teen Witch, The Breakfast Club, 16 Candles, Pretty In Pink, Better Than Chocolate, Billy Madison, Dawn of the Dead, Girl, Secretary, 12 Monkeys, The Girl Next Door, The Mummy, Legends of the Fall, Mysterious Island, Holiday Inn, The Thief of Baghdad (1961), Thirteen, The Cutting Edge, Center Stage, Grind and so on.

Fav Shorter Moving Pictures: Veronica Mars, Instant Star, Heroes, Buffy, Roswell, Dark Angel, Primeval, True Blood, Gossip Girl, Degrassi, Nip Tuck, Sugar Rush, Supernatural, Gilmore Girls, Smallville, SVU, South of Nowhere, La Femme Nikita, The L Word, Will & Grace, That 70's Show, Outer Limits, Ripley's, Animal Cops, South Park, The Simpsons, Sailor Moon, Inuyasha

Most Revered Written Words: Books: Thin Skin, How To Make Love Like a Porn Star: Jenna Jameson, Catcher In the Rye, On the Road, 'Howl', A Tale of Two Cities, Ulysses, Of Human Bondage, The Diary of Jack the Ripper, The Long Hard Road Out of Hell, Twilight, Hearts of Darkness: The Amulet, (I'm also a closet romance book ho, lol.)

The people I'd invite to a massive blowout: Nostradamus, Hugh Hefner, David Bowie, Maggie Shayne, Jenna Jameson, Marilyn Manson, James Hetfield, Steven Tyler, Chuck Norris, Billy Blanks, Billy Idol, Jensen Ackles and anyone who is as awesome as I am. ;D *How YOU doin'? Lol.*

People who I think are beyond fuckin awesome & amazing: Hmmm... now that's a toughie. Ok, I admire those who strive for the best for themselves and others. Those who rise from the ashes and start anew. Those who make a place for themselves in the world. And those who know how to let loose, kick back and have a good time. Party up my peoples. ;) One more to go. Even though she frustrates me beyond belief sometimes, I admire my mom. She strived to reach for her full potential, and she made it. Now she's reaching even further. Good luck with your Master's Degree mom! I know I'll be looking over many a paper in the near future. ;D

Quotes and song lyrics that I happen to find particularity interesting:

"Can you grant me one last wish?
Play Russian Roulette as we kiss.
I'll be your cheap novelty.
Blow your brains out on me."

"Watch me fault her.
You're living like a disaster.
She said kill me faster
with strawberry gashes all over."

"I keep you jealously to myself,
in a photo the size of a kiss,
a kiss in the shape of a bullet."

"The tears suspend.
Smiles are not more than (empty love).
Locked doors can keep you alone.
Forever paint words (from your lips)
in a house that's no longer your home.
Take the dreams I know (as my own)
and it worsens weekends.
Thanks again for my misery.
And you run with fake friends.
I'm sick of your sad songs and sing alongs.
I kind of like it when things are wrong."

"I can be anything that
you want me to be.
And you can have me in every
position that you dreamed.
I know you've got a wild streak.
You're a freak.
You're alone in your bed with
graphic images in your head."

"There was Alison and here's the thing
I thought that she was seventeen.
She was eighteen, but looked sixteen
And told me she was twenty-three."

"Cute grows up,
Hot cools down,
But sexy is forever."

~courtesy of Christy J.

"Killing for peace, is like fucking for virginity."

"I used to think I was gay, then I thought I was straight, and then I realized...I'm just plain slutty."

"The best way to get OVER someone is to get UNDER someone else."

"Writing is a lot like sex. At first you do it because you like it. Then you find yourself doing it for a few close friends and people you like. But if you're any good at all...you end up doing it for money." ~Unknown

"I always tell the truth, even when I lie." ~Scarface

"Dream like you're gonna live forever. Live like you're gonna die tonight."

"Take me as I am, or don't take me at all." ~Me

"I look into the mirror, the whore is all I see."

Sarah: Give me the child.

Jareth: Sarah, beware. I have been generous till now and I can be cruel.

Sarah: Generous? What have you done that is generous?

Jareth: *Everything*! Everything that you wanted I have done. You asked that the child be taken. I took him. You cowered before me and I was frightening. I have reordered time. I have turned the world upside down.
[shouts]
Jareth: And I have done it all for you! I am exhausted from living up to your expectations. Isn't that generous?

*Bloody kisses and diabolical schemes*


FUCK THE GOVERNMENT
SHOW YOUR SUPPORT!!!
Show me the love biotches! ;)~