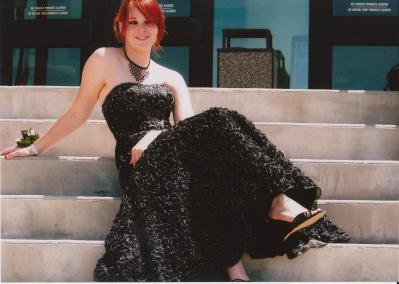 | | | |
| --- | --- | --- |
| | | |

Quote:

i am in love with the only Angel God left on earth
I have pronounced my love for her
but i have not recieved a responce
she is the most perfect amazing person on this planet
God prized her as a work of art
my breath is stolen by her
anger consumes me when i see in and i know who caused it
i do not knkow what to do
i do not want any boy
i want her
to love
to hold
and to protect
her name is emily
the angel God left behind


VAMPIRE LOVE

i love him
he is the blood i drink to substain my life
i lick me lips, smiling with satisfaction
he is warm and soft to my touch,
i hold him close to me
he willingly gives me life as i have given him
we saved each other
we are each others everything
as i feel his warm engulf my body
i like the remaining blood from his neck
he shivers in pleasure
looking into my eyes he smiles
i smile knowing that he is still mine
he always will be
i find joy in knowing that something is certain in my life
i hold him close
as if he will slip away
i am almost afraid he will at times
a tear swells in my eye as i tell him
I LOVE YOU.
i feel my heart jump as he says it back
i snuggle into his warm chest
i feel safe for once i wish him to never move
so i can stay there forever
he holds me like a child
he gently kisses my tender shoulder
he slowly kisses up my neck
he holds me closer
he gently puntures my neck
i moan in shear peasure
as he holds me ever so gently
he is so gentle i feel as if i am a fine crystal
fragile and priceless
i feel nothing but warmth and happiness
he kisses and licks my neck
it tickles and i smile
he kisses my forhead
i feel like his baby and he is mine
forever is not long enough
for we will last longer then that
we and our love will last
forever and longer







I AM:

-5' 7''
-i am a natural very dirty blonde ( haha yes we're all very empressed u made a joke)
-i'm average in body style
- hazel eyes
- i'm not emo or punk or goth
- Individual
- Independent
- Layed-back
- Irish/english/french




I AM ME!! So dont try to label me cause i'm nothing u know and the labels never stick. I love meeting new ppl and talking to them i'm not one to know strangers so forgive my forwardness.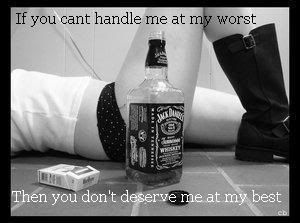 I LOVE:
-music (silence= death)
-snow
-coffee
-cool weather
-driving
-going to concerts
(I've been to buckcherry, bless the broken, hurt, hinder, three days grace, staind, nameless faceless, stellar kart, and eowen.)
-jammin to my music
-dancing
(terriblly but it's fun to me !!)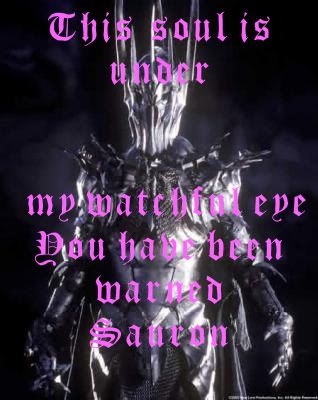 I'M not very happy because as u can see 90% of my profile is GONE!!!!!!!!! idk how it happened so feel free to send the protection stamps again please!!! Cause u love me??

If u want to reach me or add me :

kittielynn_2015@yahoo.com - is my yahoo amd msn messanger



"I am the boy who never finished high school, because I got called a fag everyday.
I am the girl kicked out of her home because I confided in my mother that I am a lesbian.
I am the prostitute working the streets because nobody will hire a transsexual woman.
I am the sister who holds her gay brother tight through the painful, tear-filled nights.
We are the parents who buried our daughter long before her time.
I am the man who died alone in the hospital because they would not let my partner of twenty-seven years into the room.
I am the foster child who wakes up with nightmares of being taken away from the two fathers who are the only loving family I have ever had. I wish they could adopt me.
I am not one of the lucky ones.
I killed myself just weeks before graduating high school. It was simply too much to bear.
We are the couple who had the realtor hang up on us when she found out we wanted to rent a one-bedroom for two men.
I am the person who never knows which bathroom I should use if I want to avoid getting the management called on me.
I am the mother who is not allowed to even visit the children I bore, nursed, and raised. The court says I am an unfit mother because I now live with another woman.
I am the domestic-violence survivor who found the support system grow suddenly cold and distant when they found out my abusive partner is also a woman.
I am the domestic-violence survivor who has no support system to turn to because I am male.
I am the father who has never hugged his son because I grew up afraid to show affection to other men.
I am the home-economics teacher who always wanted to teach gym until someone told me that only lesbians do that.
I am the woman who died when the EMTs stopped treating me as soon as they realized I was transsexual.
I am the person who feels guilty because I think I could be a much better person if I didnt have to always deal with society hating me.
I am the man who stopped attending church, not because I don't believe, but because they closed their doors to my kind.
I am the person who has to hide what this world needs most, love.
I am the person ashamed to tell my own friends im a lesbian, because they constantly make fun of them.
I am the boy tied to a fence, beaten to a bloody pulp and left to die because two straight men wanted to "teach me a lesson"

IF YOU BELIEVE THAT HOMOPHOBIA IS WRONG... REPOST THIS

I'M BI AND I'M PROUD OF IT!!!!!!!!!!!!!!!!!!!!!!!!!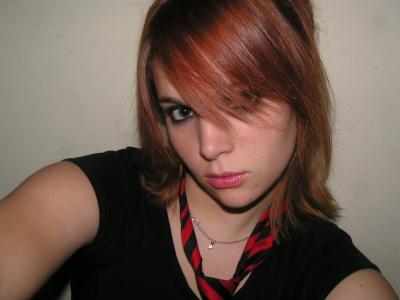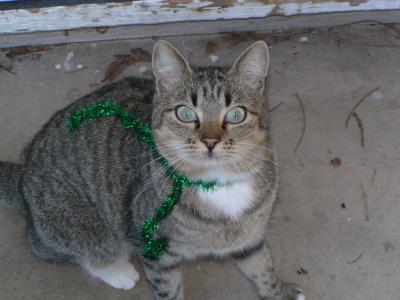 | | |
| --- | --- |
| Member Since: | Jun 19, 2008 |
| Last Login: | May 27, 2009 |
| Times Viewed: | 6,856 |
---
| | |
| --- | --- |
| Times Rated: | 513 |
| Rating: | 9.199 |
Rate this profile


---

Ylvax
22:15
Jun 25, 2020
Earthgrinder
00:38
May 09, 2020

Crowscat
21:24
Jan 19, 2020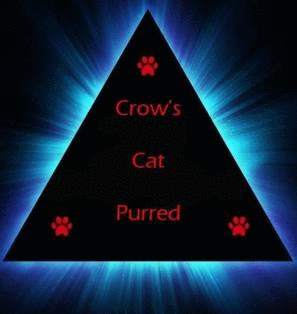 [
All Comments
]
REAL VAMPIRES LOVE VAMPIRE RAVE
Vampire Rave is a member of
Page generated in 0.1344 seconds.