Status:
Caitiff (17.55)
Rank:
Member
Honor:
0 [

Give / Take

]
Affiliation:
No affiliation.
Account Type:
Regular
Gender:
Female
Birthdate:
?
Age:
ANCIENT
Location:

Providence, RI
Quote:

"I would hurl words into this darkness and wait for an echo, and if an echo sounded, no matter how faintly, I would send other words to tell, to march, to fight, to create a sense of hunger for life that gnaws in us all."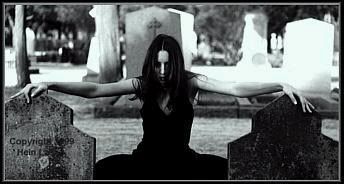 I'm a Single, 25 yrs old Puerto Rican BBW residing in Providence, RI. Brown eyes, black curly medium length hair. I have three tatts...A Backpiece of angel wings with the words "Fallen Angel" in old english down my spine, the eye of ra on my inner left ankle and an arm piece of a fairy kneeling on a lotus flower with the kanji symbol "to mourn" next to it. I use to have piercings (tongue, eyebrow, nipples) but they have been retired.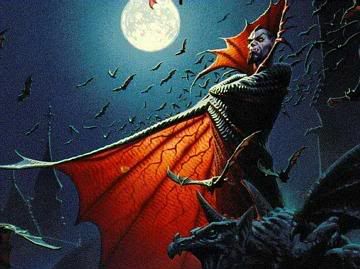 I've always been in love with all things Gothic & Vampiric my whole life. I'm a poetry writer. I don't pawn myself off to be great at it but I started about 6 years ago fueling my desires/emotions through it. I'm currently writing my first full length vampire romance/action novel but have been writing short horror stories since I was just a child. I'm totally and utterly obsessed with horror films that contain lots of gore! I have to at least watch 2 horror movies per week. It's like a drug for me...REALLY!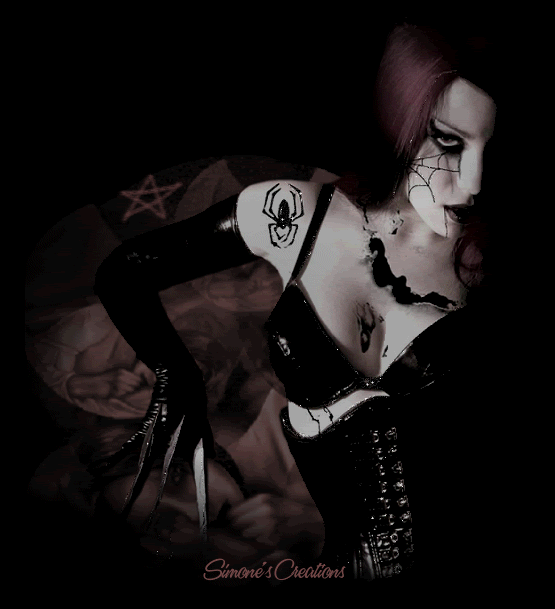 Orientation: Not Sure




Interests: BodMod, Old Houses, Gothic Culture, Photography, 1950s, Classic Cars, Tarot, Travel, Sharks, History, Graveyards, The Supernatural, Occult, Astrology, Thunderstorms, Erotica, BDSM, Fantasy Art (Boris Vallejo & Julie Bell are amazing!), Halloween, Serial Killers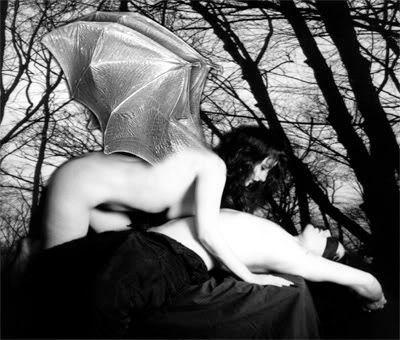 I like all types of different music (Metal, classic rock, freestyle, old school rap, R&B, Oldies, Techno, Salsa, Reggaeton) Only type of music I don't like is country...never could get into it.




Some bands/singer/artists that I like are:

Kittie, Nightwish, Epica, Lacuna Coil, System of a Down, Mudvanye, Cradle of Filth, Korn (old), The Scorpions, Godsmack, My Ruin, Queen, L7, Luna Chicks, The Cover Girls, Stevie B, The Platters, The Carpenters, Dr Dre, Keyshia Cole and many more!

Tarja from Nightwish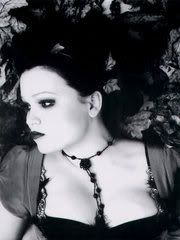 Simone from Epica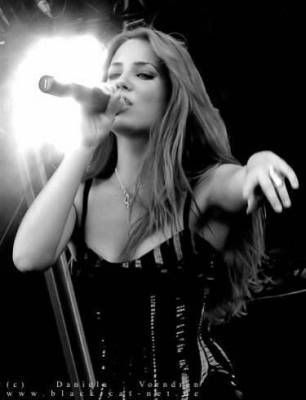 Yeah and I'm alittle obsessed with Dani Filth. But can you blame me?




Can he possibly get any hotter? lol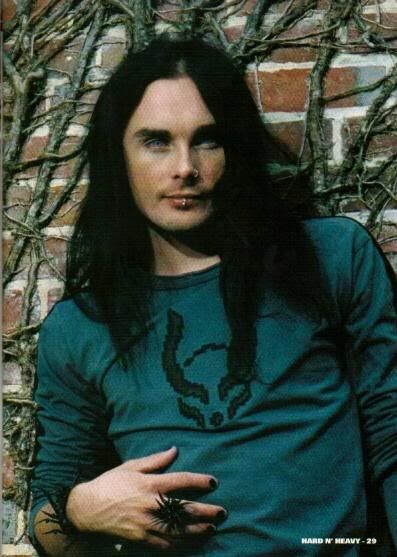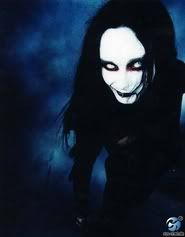 "I fucking hate arrogance, no, correct that... I fucking hate people. Vast mindless herds of people, usually around Christmas time or rush hour. And TV stereotyping. Urrrgh! Normality, waiting for anything (patience is not one of my virtues), litter, concrete urbanisation, lack of vision, religious strangleholds, bigotry, cake sponge... hate them all."
~Dani Filth




Movies: Horror movies especially ones with gore, Zombies and vampires, action, comedy, anime....




The Lost Boys, Nosferatu, Bram Stroker's Dracula, Boondock Saints, Vampire Hunter D, Vampire Hunter D:Bloodlust, Berserk, House of 1000 Corpse, Devil's Rejects, Blade Triology, Underworld I & II, Prince of Darkness, Friday the 13th Series, Nightmare on Elm St Series, Star Wars Series, NOTLD, Return of the living Dead, Zombi, The Exorcist, Van Helsing, etc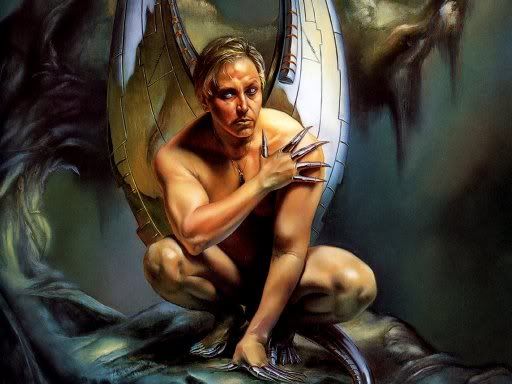 Books: Midnight Mass, I am Legend, The Angry Angel, The Vampyre, The Silence in Heaven, The Mists of Avalon, The Claiming of Sleeping Beauty, Beauty's Punishment, Beauty's Release, Dark Passions: Dracula, etc




I also LOVE reading Lenore Comics. I totally adore her...




I love playing video games in my spare time. My playing goes back to the good old days of nintendo & super mario bros.

But these days I tend to play: Bloodrayne I & II, Max Payne I & II, Grand Theft auto games (gotta love them!), Scarface, Enter the Matrix, Path of Neo, Midnight club, Dead to Rights, just to name a few.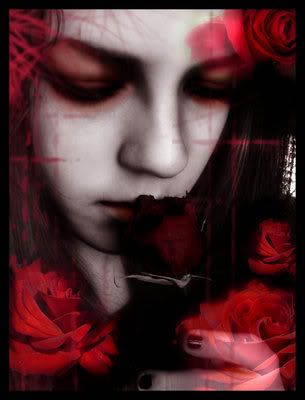 Tv: Family Guy, Law & Order: SVU, King of Queens, Heroes, Dexter, Brotherhood, Smallville, The Office





I thought I'd share one of my favorite poems with you all...




Night's embrace
By: MelodyofYourDemise
written 9/16/04


As he comes to me at night
To quench his immortal thirst, I arise

To be lost in his embrace
As he takes the blood that flows in my veins

He holds back from taking it all
He lets me go as I look up

His dark eyes look down from above
Shinning under the pale moonlight

I wonder if,
This nightly embrace will lead to it

The one thing that I crave,
Which is eternal life

To be with him and to govern the night

He speaks to me through my mind
Oh how he has me under his might

He pierces my flesh with his teeth
My blood rushes up

I tremble beneath
His cold touch which I adore

Makes me call out to him even more
He stands at my side

As my body dies,
I say goodbye to this mortal life

Something changes deep within,
Making me more like him

Awakens my senses and makes me strong
I possess eternal life forever more

To walk with him under the blanket of night
Quenching the hunger by taking a humans life

This nightly embrace he and I share
Makes me complete

Now we are a vampire pair







If you add me to your friend's list, please let me know so I can do the same. Thank you.





| | |
| --- | --- |
| Member Since: | Jun 24, 2006 |
| Last Login: | Oct 15, 2009 |
| Times Viewed: | 3,627 |
---
| | |
| --- | --- |
| Times Rated: | 290 |
| Rating: | 9.14 |
Rate this profile


---

MistressofChains
16:04
Jan 22, 2023
you have been rated fairly

Ylvax
12:59
Apr 29, 2022

markus666
16:19
May 10, 2019
[
All Comments
]
REAL VAMPIRES LOVE VAMPIRE RAVE
Vampire Rave is a member of
Page generated in 0.0777 seconds.