Your Mood Ring is Dark Green

Friendly

Outgoing

Cheerful
You were born in the year of Carnival of Carnage.
Which means you feel for the people in the
ghetto, dislike Rednecks, and are a little bit
crazy.
Relevant Years:
1951, 1957, 1963, 1969, 1975, 1981, 1987, 1993,
1999. Most Compatible with Great Milenko.
The Juggalo Zodiac Quiz
brought to you by
Quizilla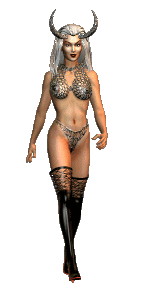 HELLO ALL!!!!
WELCOME TO MY PROFILE. HOPE YOU ENLJOY, IF NOT THEN WHATEVER.LOL. FEEL FREE TO BITE ME AND LEAVE COMMENTS ON ANYTHING. I WILL TRY MY HARDEST TO GET BACK TO YOU
A.S.A.P.
AND IF THIS IS AMANDA SANDERS OR MY MOTHER, PLEASE LEAVE MY PROFILE A.S.A.P.
i have yahoo.(jefficusmaximus06@yahoo.com),so if you wanna talk there just let me know so i can add you on there...
Any ways my names are Jeff, Jeffrey, Cheffrey, Chef, and Manskirt. You can call me by whatever, i dont mind... im 19 and i go to ACE which is an off campus thing for Ritenour High School, when you go to school for 3 hours and then they require you do have a job and go to it, or do community service. i watch some anime...i like Naruto, Bleach, I MY ME Strawberry Eggs and i really like Hellsing even though i dont technically think its a anime type show. i love to rollerblade and play hockey. i am on the Ritenour High School's swim team, and i am a marine. My ship date is May 27nd 2006. and i cant wait.
i also drive a 1993 Dodge Shadow. i am gonna put some visual mods on it but not to many to make it look like those gay ass ricers that i loathe so much of. I also have a Sony Xplod flip-down cd player in it. I am putting in 2 12" subs as well. I JUST GOT THE NEW GODSMACK CD!!!! OH, THATS RIGHT, BOW TO ME, AND THE HOLY GODSMACK...


You Are 80% Weird



You're more than quirky, you're downright strange.

But you're also strangely compelling, like a cult leader.



Your Irish Name Is...

Oisin Campbell
You are Remer. You'll likely get sucked in by
money, power, fame, and PlayMate models, but no
worries. Your sweet ass will help you see the
light. Did you just fart?
Which Character from BASEketball are you?
brought to you by
Quizilla
Take the quiz:
"Which character from a horror film are you?"

Jack Ferriman (from Ghost Ship)
Jack Ferriman may seem innocent, but he lures people to a lost ship where he kills them and collects their souls. Who'd have guessed?
i like all kinds of music...
*ludacris
*chingy
*slipknot
*mudvayne
*cradle of filth
*lamb of god
*GREEDAY
*THE OFFSPRING
*Manson
*metallica
*big and rich
*toby keith
*larry the cable guy ( and yes he has songs,
look for them)
*icp
*twizid
*boston
*jimmy hendrix
i could go on forever, but i will stop there, for now.