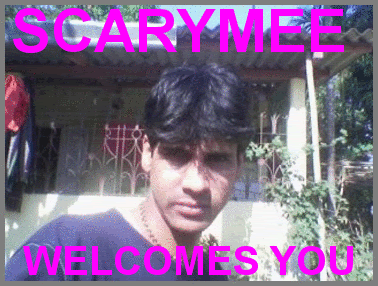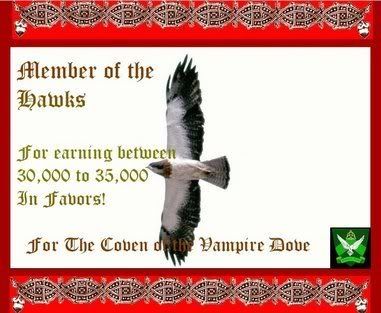 Radu's profile of excellence award for the month of july 2008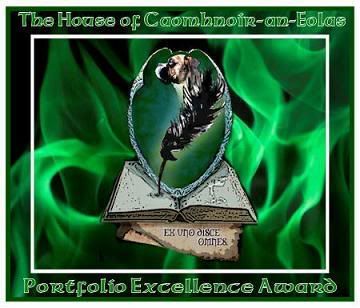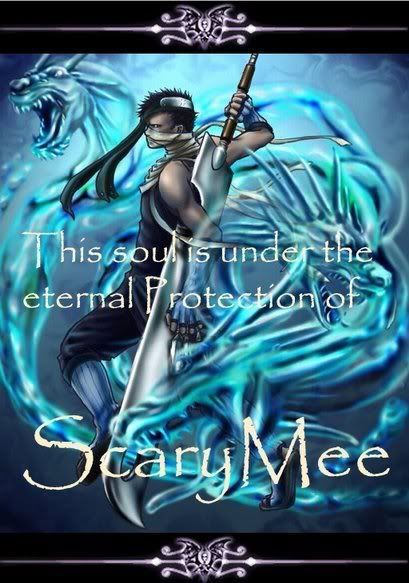 Hello all this is RAJ and i am from india .People who knows me well say tht i am a shy kinda guy though i am not so sure about it but yes i am an introvert and not so expressive.My parents , sister and my friends have been always by my side when things were against me and I love them .I am a momma's boy and i often pray to god that when i die may i die on my moms lap.
I am a sort of guy who takes time to get along but when i am into it i give it my all and am always true to it.
I am quite possessive for my near and dear ones but i donno if its good or bad but yes i often get misunderstood for this.I can go to any extent to help my beloved ones even sometimes it means saying something on their face.Quite often people ask me if i am a perfectionist well i ask u. can u tell me ne one who is perfect? i dont think so.Even the moon has got some dark shades in it even though we think it is the most beautiful thing on our universe.I get pissed off very easily when i find someone cheating me speacially those for whom i have done so much.i dont understand how a human being can cheat on people who have doen so much for them.
i have been cheated in love twice in my life as i made the wrong choices. There are some people in this world who will go down to any level for their selfish means. So be aware of these people . They are like parasites spread all over. However God sees the truth always and who does this kind of unhuman like things they are sure to get it back in this very life.
PERSONALITY QUIZ

Name: rajesh

Age: 23

Height: 6ft.

Weight: 78 kgs

Hair color: black

Eye color: black with a tinge of brown

Zodiac sign: aries

Tatoos: nope

Piercings: nope



FAVOURITES




Movie: black,sholay,deewar,agneepath,titanic,da vinci code

Actor/Actress: amitabh bachchan

Food: rice,chicken,fish

Drink: pepsi,fosters

Animal: lion,horse

Band: quite a few of them

Instrument: flute, guitar and drum

Place to visit: switzerland,antarctica,australia

Mythological Character: arjun

Books: thrillers,horrors,mythology,holy book Geeta

Author: rudyard kipling,s.chandra,william wordsworth


Type of weather: cold



DO YOU?



Regret anything in your life?: yes loosing on my first love "SHILPI"

Drink?: yes but trying to quit

Smoke?: yes but trying to quit

cuss?: yes when i am mad

Drive?: yes i love driving fast

Do drugs?: nope

Live outside your means?: nope

Get good grades in school?: always

Own a car?: yes

Own a bike?: yes



HAVE YOU EVER




Hurt feelings of someone you loved?: never

Had ur feelings hurt by someone u loved?: yes

Failed a class?: nope

Been really really scared?: nope

Been to opera?: yes lots of time

Cried in public?: yes

Had a one-night-stand?: thts bullshit

Kissed someone?: yes

Beaten! someone up?: yes

Lied to someone you loved?: never

Been cheated on by your girlfriend?: twice

Presently in love ?:after all that happened lost faith in love

Done something life-threatening?: yes

Met with any road accident?: yes twice




CAN YOU?




Swim?: yes

Ride a bike?: yes

Sing?: bathroom singer

Dance?: yes

Speak many language?: yes i know atleast 5

Play an instument?: yes i love playing my guitar n flute

Cook?: yes

Whistle?: yes



Given the opportunity, would you...



Kill someone you hate?: nope

Cheat on a lover?: never

Let someone cheat on their lover with you?: nope

Live the life of someone?: yes Subhas Bose the great freedom fighter

Go to the moon?: i wld love that

Like to meet god?: yes and ask for blessings for all poor people in my country

Like to change in your life?: i would like to be a kid again


Advanced Global Personality Test Results
Extraversion |||||||||||||| 53%
Stability |||||||||||||| 56%
Orderliness |||||||||||||||| 66%
Accommodation |||||||||||||||||| 76%
Interdependence |||||||||||||||| 70%
Intellectual |||||||||||||||| 63%
Mystical |||||||||||||| 56%
Artistic |||||||||||||||| 63%
Religious |||||||||||||||||||| 90%
Hedonism |||||||||||||| 56%
Materialism |||||||||||||||| 63%
Narcissism |||||||||||| 50%
Adventurousness |||||||||||||||||||| 83%
Work ethic |||||||||||||||||||| 90%
Self absorbed |||||||||||||||||| 76%
Conflict seeking |||| 16%
Need to dominate |||||| 30%
Romantic |||||||||||||||||||| 90%
Avoidant || 10%
Anti-authority |||||||||||||||| 70%
Wealth |||||||||||||||| 70%
Dependency |||||||||| 36%
Change averse |||||||||||||||| 63%
Cautiousness |||||||||||||||| 63%
Individuality |||||||||||||||||| 76%
Sexuality |||||||||| 36%
Peter pan complex |||||||||||| 43%
Physical security |||||||||||||||||||| 83%
Physical fitness |||||||||||||||| 70%
Histrionic |||||||||||||||| 70%
Paranoia |||| 16%
Vanity |||||||||||| 50%
Hypersensitivity |||||||||||||||||| 76%
Female cliche |||||||||||| 43%
MY FRIENDS ON VR

ROBIN (my coven master)




DARKNESSGALORE (harry)



Yep i am a sports loving guy and also love music coz it gives me the strength to move on n overcome with all of my problems.I love to play my guitar too whn i get time .Here are some of my fav.music.The upper section are all hindi singers and then below are english.I am pretty much in love with soft romantic songs which touches my heart.








FAV. MUSIC





KISHORE KUMAR(all), LATA- she is uncomparable(all), ABHIJEET(all),KUNAL(all), JAGJIT SINGH AND GHULAM ALI (GHAZALS), MUKESH(main pal do pal ,kabhie kabhie,ek din bit jayega,jaane kahan gaye woh din),HEMANT, YESUDAS,BAPPI LAHIRI(pyaar kabhie kam nahi karna),SHAAN,KAILASH KHER(kailasha), BHUPEN HAZARIKA(ALMOST ALL) ,SONU NIGAM(sandese aate hain)



SAVAGE GARDEN (i knew i loved u,truly madly deeply,universe,i want u,tears of pearls), NIRVANA(tlk to me,do u love me), ENIGMA(iloveu,sadness,gravity of love,age of loneliness), BRYAN ADAMS(all ) EAGLES(hotel california-"gr8 song"), BACK STREET BOYS(as long as u love me,my heart,shape of my heart), CELINE DION(my heart goes on goodbyes the saddest word,hv u ever been in love), UB 40(hire grounds,fallin in love), EMINEM, GEORGEBENSON(Nothing gonna change my love for u), last christmas, i need u(LEANN RIMES), SELENA(dreaming of u,i cld fall in love) DEF LEPPARD(2 steps behind), GUNS N ROSES(dont cry,heavens door), PINK FLOYD(wish u were here), ERIC CLAPTON(tears in heaven), EXTREME(more than words),JAY SEAN(come with me,holding on), QUEEN(break free), METALLICA(nothing else matters), U2(haven't found,breakthrough), LOBO(baby i love u), ABBA(takea chance on me,dancing queen), BONEYM(daddy cool,rasputin), PHIL COLLINS(cant stop lovein u,groovy kinda love), PATRICK SWAGE(she is like a wind), RICHARD MARX(right here waitin,hold on to the nights), JUSTIN TIMBERLAKE(cry me a river), THE BEATTLES(n i love her,here thr everywhr), LINKIN PARK(1 step closer), MR.BIG(to be with u,wild world), ENRIQUE IGLESIAS(hero-"fabulous song",just wanna be with u,u r my no.one,cld i hv this kiss forever,wish u were here) , AIRSUPPLY(lost in love,the one tht u love),NSYNC(i promise u), LAVIGNE(i m with u), ELTON JOHN(tiny dancer), MARIAH CAREY(say something), WITMER(river of love), STING(desert rose), WEST LIFE(my love).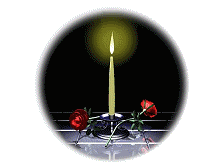 MY DISLIKES




I hate people who exploits their weeker counterparts whether financially or physically.If u have guts come and fight with equals and compete with them.Hate those as well u use others for their own benefit and lie and cheat others n i dont think they are human beings and they eventually reep wht they sowed.The earth is round u know.Sometimes i wonder why people hv so much hatred for human beings.are.nt we all the creation of god? And if god cant make any mistake then why his creation is like this.I wish this whole world is finished and this human civilization is finished and it starts from the very begining starting from the days of adam and eve.Whrever u go u ll see people fighting against each other no matter at wht cost.I dont think that it will end ever.Its really pity on us.why god created us? wht are we here for? is this wht god sent us here? well i donno if any one can get the answer to these plz let me know.




I just have a love for that stuff, the horror genre, so I guess I just wanted to do stuff with vampires and monsters and stuff. Well from my childhood i have been very curious to know about Ghosts,dracula,vampires.I have gone through many books,stories movies but always always had a zeal to know about them all.Even my dad told me so many stories about them still have not got any proof about their existence.Particularly in India, my native country have this thing called sadhus who are called upon by various people to get rid of the spell of ghosts .There are numerous stories which some say r true facts.I would love to have this experience of seeing it.My curiosity has gone on increasing whnever i heard about them.I guess there must be some truth in it.These cases are mostly found in villages in my country.I have searched the net as well to know the experiences and read abt the researches made by so many people.I hope i get to see it some day.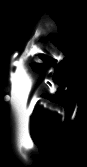 "Everyone knows the phenomenon of trying to hold your breath underwater - how at first it's alright and you can handle it, and then as it gets closer and closer to the time when you must breathe, how urgent the need becomes, the lust and the hunger to breathe. And then the panic sets in when you begin to think that you won't be able to breathe - and finally, when you take in air and the anxiety subsides...that's what it's like to be a vampire and need blood."




"The blood flowed down upon my shirt and coat, and as he watched it with a narrow gleaming eye. It seemed an eternity that he watched it ...." I think that he knew what I meant to do before he even did it, and I was waiting in my helplessness as if I'd been waiting for years. He pressed his bleeding wrist to my mouth, said firmly, a little impatiently, "come on, drink." And I did."