what the french toast batman we should of had waffles instead
Set at 23:48 on June 24, 2009

Websites
Quote:

♥he took me♥



i am in high school i am a very unique kind of person .pretty layed back and easy going alot funny . but mostly i am a very random person.
i want to be a designer when i get older. i sing in a band and the bands name is he took me. i am the lead singer and my bestfriend is the lead guitarist.

when i am alone i like to draw and write.can spend hours doing either one.
i am in appearel desighn in school i also am in ambush danceing . if you know what that is say hell yeah.

i love music and some of my favorite bands are

marilyn manson
all time low
we the kings
boys like girls
msi
3oh3
blink 182
metro station
jeffree star
scotty vanity

and more:)


i love going on utube wether it rocking out to the bands i already like or searching for new ones i havent herd about.
my favorite things to wear are my tutu's.
i dress wild sometimes the wilder the better. and i have never really cared if i match or what people think its just the way i am.
my favorite store in the world is hot topic.i love shopping there and when i get money and if mom can take me we are so there.


i have a crush on robert downy jr
and gary oldman.
yeah i love watching there movies.

jesus is a friend of mine.


i love animals and am always trying to add new additions to the family.my dad always says hell no we dont need anymore. mom is a little bit more layed back about it.

my dog jack is a pain in the ass . my parents are always complaining about him. so i guess hes a wild child.






my cat fetus alvin garfina is black and has her own problems . born disfegured in the rear end and never being expected to walk . she amazed us all and figured it out. she is an obbsessive licker though and it tends to drive us nuts. but she is truley a very wacky cat.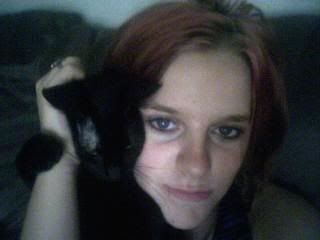 i love changeing my hair styl and color at least once a month so i ve got a new look all the time.

i love takeing pictures. wether they are of myself or my friends or just random stuff that i happen to come along and snap up.iam always takeing pictures

this is just a bit about me ill ad more later.


the big bad wolf on hear is trissy and shes my mommy .
i am in her coven wich is great cause i get to annoy hawk now all the time.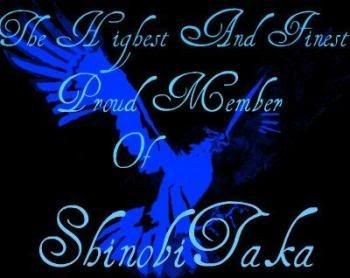 | | |
| --- | --- |
| Member Since: | Dec 11, 2007 |
| Last Login: | Nov 03, 2010 |
| Times Viewed: | 9,833 |
---
| | |
| --- | --- |
| Times Rated: | 342 |
| Rating: | 9.727 |
Rate this profile


---
BeyondWonderland
02:51
May 09, 2022

Deedrah
01:19
Apr 01, 2022

NikkiAidyn
21:27
Mar 23, 2022
[
All Comments
]
REAL VAMPIRES LOVE VAMPIRE RAVE
Vampire Rave is a member of
Page generated in 0.0664 seconds.