iam here to kick ass and chew bubblegum! and i'am all outta bubblegum
Set at 20:38 on June 24, 2009

Websites
Quote:

not all who wander are lost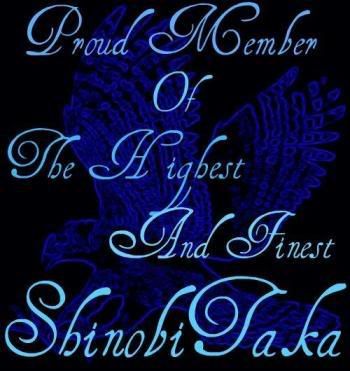 I am trissy, a lost soul who wanders. Looking for what once was. but anyway lol.. i have natural blond hair when i dont dye it .blue eyes my pic is in portfolio lol it will make it easier .... i have 4 tats and i love just about anykind of music . i play guitar .. my son who is 27 and i jam out all the time on our fenders ... i love spending time with my family iam 44 omg ..... i think it makes life more enjoyable spending it with the witchlings . i have 3 of them son 27 and two girls 21 and 19 they make me feel old lol ..i have a grandson and i love it .... i love spoiling him ..and i miss him a great deal when he isnt around. i will post there pics up in the portfolio as well.... my hubby is wonderful i love him to death...

i love anything to do with nature as long as iam in it.... ive always been a nocturnal creature so iam usually up all night and day to ... love animals ive got an ornery ol black kitty named pooter poo .... she is defenatly my little familure ......we have practacly got a zoo around hear when u add mine and my husbands two dogs and my daughter has a dog and she also has three cats ........

i love spending time with my friends ..... wether its running around doing nothing or sitting back with a cold one enjoying the company...... i enjoy my online friends to death...i would not trade none of them especially hawk hes great ....some of the outher wonderful friends i have made here on vr .......... i am down to earth easy going and always up for a chat ........ i dont judge just enjoy .........


i love to read will read anything i can get my hands on just about.i have my own library going i never get rid of a book so i mainly buy hardbacks. i love the ann rice books have just about all of them...anything about vampires or horror are my favorites .... i have some sci fi book and alot of midevil days the tudor famliy mary queen of scots and so on.......i can read a book a day ... so because hubby was complaining about the price of one in a book store i go to second hand shopes and can get 10 or fifteen for the price of one...i ve got quite a few on crowly i find fasinating .. and quiet a few on shakspear .... i love shakspear his stuff was just awsome ... i think one of my favorites was much ado about nothing.....and of course all my witchy books..and alot of stuff about the egyptians i have been fasinated with them since i was a kid.....


music is my most favorite thing to listen to its nothing like putting good tunes in and cranking up the volume when you clean house .i love just about any kind of music depends on my moods i guess . some of my favorites are

pantera
amon amarth
godsmack
iced earth
manson
guns n roses
drowning pool
ozzy
billy joel
queen
creed
grechin wilson
tenacious d
the cranberries
lynard skynard
seether
the doors
kiss
george thorogood
queensryce
david allan coe
waylon
johnny cash
my childhood idol was loretta lynn lol what can i say
b*witched
journy
38 special
aldanova
and the list goes on and on and on


things i hate


mean people
people who judge
people who think they no everything
child molesters or abusers
cruelty to animals
video games iam no good at lol they really frusterate me
pizza
speghetti
spinich
people who try and force there christain god on me thinking i need to be saved
teachers who dont care anymore and only want the money
cleaning house



things i love

my family they will always be number one
my friends i love them all so much
my animals pooterpoo my kitty, aurora my big grumpy dog patton our spaz dog
nature anything to do with it
i love camping hunting fishing or just enjoying its beauty
the moon i have always loved it since i was a kid could look at it for hours and still do
music
movies
reading
playing my guitar
drawing
writing poems or songs when iam in the mood
anything that moves around enjoying life
the night its cool calmness the quiet of it


movies


i love movies and i think we own about 300 give or take lol ... mostly i like horror or sci fi or midevil but will watch anything once have a bunch of comedy and such as well any thing with allan rickman

some of my most favorites are

lord of the rings all of the
interview with a vampire
armagedian
troy
gladiater
the mummy
the mummy returns
freddy vs jason
alien
alien vs prediator
diehard
quigly down under
total recal
phantom of the opera
and the list goes on and on and on


i am kinda wild am a blast to drink with and i never forget anything when iam drinking lol i am always up for fun....i love art ...... its beautiful and a way to express yourself .... i draw when i have time and posted some of my drawings in my portfolio ....




so thanks for stopping in anytime you feel like it send me a message and lets chat .....have a great night my sweets and keep it evil....



You are a Scorpio, born in the midst of fall. Your
sign is the sign of transformation. You think
very deeply, and people usualy don't know the
real "you". You are determined,
protective, focused, brilliant, self-sufficent,
magnetic, brave, unbreakable, open-minded,
loyal, strong, and sensitive!! Unlike other
signs you have three, yes three, symbols; 1) an
eagle,which soars high, is proud, and very
protective. 2) a magical phoenix, with the
ability of rebirth(through the greatest
challenges of life). 3) and finally a scorpion,
whose fierce loyalty makes a great firend and
sekks revenge when betrayed!! The scorpion also
symbolizes self-defense and self-protection!

-your lucky colors are chrimson(the color of
passion) and black(the color of power)

-your metal is platonium(radioactive!!)

-your precious stone is topaz

-your day of the week is tuesday

-your element is water

-the part of the body that you rule is your
reproductive organs *giggle*

-and your best love matches are a virgo, cancer,
pices, or a tourus






please i love to be bittin

well here are some pics i enjoy hope u do to.....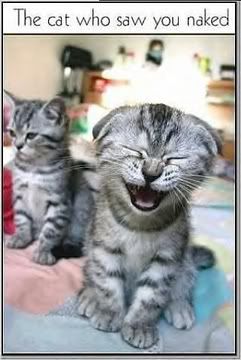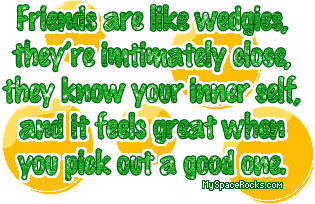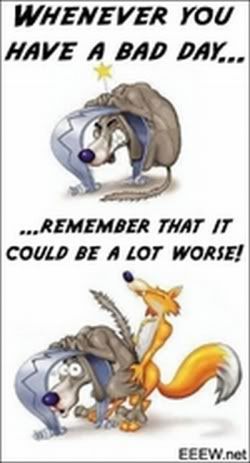 | | |
| --- | --- |
| Member Since: | Oct 03, 2005 |
| Last Login: | Jul 15, 2020 |
| Times Viewed: | 34,076 |
---
| | |
| --- | --- |
| Times Rated: | 929 |
| Rating: | 9.93 |
Rate this profile


---
CrushedxVelvet
16:55
Nov 23, 2023

Witchykitten
21:08
Aug 23, 2023

MistressofChains
14:35
Feb 01, 2023
[
All Comments
]
REAL VAMPIRES LOVE VAMPIRE RAVE
Vampire Rave is a member of
Page generated in 0.0826 seconds.