| | | |
| --- | --- | --- |
| | | |

Websites
Quote:

Kill one man and your a murdurer,kill a million a king,kill them all a god





Hmm now what can I tell you about myself, well for one I am not the type of person that usually talks about myself let alone write it down for others. So if my profile is lacking somewhat, I guess your just going to have to deal with it.

Ever since I was a kid, I was always fascinated with vampires, werewolves, demons, etc. I especially loved the tales of dracula.

"Here is the wisdom. Let him that have faith count the number of the beast : for it is the same number of a man; and that number is 666"

Book of Revelations Chapter 13 verse 18




I do believe in god. It is my faith and I will very rarely enter a discussion on the subject. I have never needed the approval of others, so if you don't like me, that's fine I will not lose any sleep over it. I enjoy different styles of music wether it be gothic to metal or r 'n b to hip hop. I don't know if you have noticed, but gothic music can be quite depressing and I don't think I could listen to it constantly.

I do believe some people have the ability to foresee into the future, but I also think there are a lot of people who are fakes.
Uri Gellar had astounded many in the world with his feats of psychic abilities in the 70's.
I'm not the type of person that pry's into peoples lives if a person has something to tell you they will.
I hate when people have the need to touch you when talking to you, hey its called personal space, I'm not deaf and I can hear you just aswell as a metre away.
I like online gameing wether it be a fps or a mmo.

The true face of evil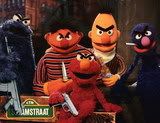 Horror Movies
Sambucca
Absinth
Pasta
Coke a cola
Shady clubs & bars




The color pink
Telemarketers
Drugs
Rum
Reality t.v
cruelty to animals
There's more, can't think of it right now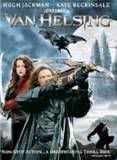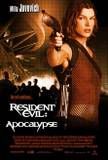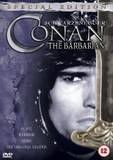 Raiders of the lost ark trilogy
Resident evil 1 & 2
Blade trilogy
Star wars episodes I to VI
Van helsing
The lost boys
John carpenters vampires
From dusk till dawn
Conan the barbarian
Lord of the rings trilogy
Friday the 13th episodes
Nightmare on elm street
Evil dead 1 not 2
Shrek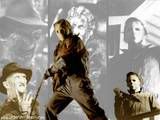 Death is my friend I know him quite well,
Introduced him to many, as I sent them to hell.
I rejoice in your fear and I feed on you pain,
I take pleasure as I watch you slowly go insane.
As my blade cuts deep and the crimson pours down,
As your body slumps over before you fall to the ground.
I am the corrupter of souls,
All seven deadly sins,
Love servers me no purpose,
As I only have hatred within.




If you think you would like to know something else, feel free to ask, but whether I answer or not might be something else lol.


SO YOU WANT TO BE A VAMPIRE
For the measley sum of your soul you too can become a vampire and enjoy forever, never decaying like mortal man and enjoying the powers of darkness just sign along the dotted line.You know you want too.
Signature ...............................................

Disclaimer: Actual vamparism may not occure, in such instances souls will not be refunded.

Click here to play a cool free game involving knights of good and evil battle tens of thousands of other players online.





Profile made by Kat
| | |
| --- | --- |
| Member Since: | Mar 05, 2006 |
| Last Login: | May 05, 2009 |
| Times Viewed: | 5,733 |
---
| | |
| --- | --- |
| Times Rated: | 495 |
| Rating: | 9.172 |
Rate this profile


---

NikkiAidyn
16:24
Oct 25, 2021
Earthgrinder
23:28
May 11, 2020

BetseyDarling
11:48
Jan 21, 2019
and Mentor The Darkpassion!:)
[
All Comments
]
REAL VAMPIRES LOVE VAMPIRE RAVE
Vampire Rave is a member of
Page generated in 0.067 seconds.