Say you'll haunt me
Set at 21:46 on January 29, 2012

Websites
Quote:

There is darkness in all of our lives. Some deny it, Some fear it, Some embrace it...I embraced it...

I really don't like to talk about myself much. OK not at all..But here goes. If I leave
anything out just ask. (Some things have been intentionally omitted to protect the guilty)
I have been told that I am a complex (for lack of a better word) person. There are things about me that even I don't understand, as I am sure that is probably true with a lot of people. I have many different "sides" and interests. I can put on my combat boots and jump into the middle of a mosh pit just as easily as I can put on a cocktail dress and go to the theatre.
I am an honest person so if you don't want the truth don't ask. I cannot stand people that lie. I'm not talking about "harmless little white lies". I mean lying about who you are or things you've done to impress someone. Like me for who I am or don't like me at all, I promise it won't hurt my feelings. I refuse to change for anyone.
I am very open minded about everything. I strongly believe that everyone should be able to live their lives the way they want to. "Live and let Live".
I usually have an opinion about everything although I don't always voice it. Some people tend to take honesty as rudeness.
The easiest way to try my patience is to act like you are better than someone. Another pet peeve of mine is ignorance or just plain stupidity. It's called common sense people... Use it.
I am an animal lover but I am not a vegetarian. I wouldn't eat my pets, which is why I don't have a cow, pig or chicken living in my backyard.
I am a pessimist my glass is not only half empty is usually just empty! I prepare for the worst that way I won't be disappointed.
I have horrible road rage it is nearly impossible for me to go anywhere without getting pissed off. Blinkers are not optional equipment on a vehicle, they come standard...use them.
I'm an insomniac, most nights sleep eludes me.
I love the outdoors at nighttime, the smells, the sounds, the moon and how it makes me feel when I am outside in it, it feels like home.
I believe in things that can be categorized as supernatural/metaphysical/paranormal because I have experienced them.
I believe in reincarnation. Sometimes I feel a connection to a person I've never met before or to a place that I have never been., or a period of time in which I wasn't there. Or was I?!!!
I have experienced a lot in my life which I think has shaped me although I do regret some things that I have done I don't think I would change anything because then I wouldn't be who or where I am now.
Well this is longer than I thought it was going to be especially for someone who doesn't like to talk about themselves! And on that note just remember that when life gives you lemons fuck the lemonade, cut them into little squares and squirt the juice into someone's eye. If you must suffer make others suffer as well...!!
Carpe Noctem
This should answer any other questions that you have. If it doesn't, Well, you know where to find me.
What is your name?:
Amanda
How old are you?:
33
When is your Birthday?:
December 27, 1975
What is your zodiac sign?:
Sun sign: Capricorn
Rising sun sign: Sagittarius
Moon sign: Scorpio
Where do you live? :
Indiana
Do you smoke?:
No
Do you drink?:
Occasionally
Do you cuss?:
Like a sailor
Do you use drugs?:
No
Have you or will you ever steal?:
Depends on the situation
Are you dependable and/or trustworthy?:
My trust must be earned, dependable yes
Do you play in a band or play an instrument?:
I've tried many different instruments, Drums were my favorite but I have come to the conclusion I have no musical talent!
Do you have any tattoos and/or piercings?:
Yes 8 tattoos and 11 piercings: ears, tongue and eyebrow
Have you ever purposely caused harm to yourself or someone else?:
Yes to both
Are you religious?:
I am not Christian if that is what you are asking
Are you evil?:
I've been told that
Do you believe that you can be possessed?:
Yes
Are you a paranoid?:
Usually
Do you ever get jealous of somebody else?:
Sometimes
Are you obsessive and/or compulsive?:
Yes
Are you a violent person?:
Sometimes
Do you take your anger out on other people?:
Usually
Do you blame other people for your mistakes?:
No
What is your favorite game?:
Bedroom games
What is your favorite movie?:
I can't pick just one
Who is your favorite band?:
Cradle of Filth, Type O Negative, Rob Zombie just to name a few Although there are tons of bands that I like ranging from Hard Rock to Black Metal
What is your favorite song?:
By which band, and which album?
What kind of books do you read?:
Mostly Horror/Thriller, anything to do with vampires or the supernatural and True Crime
Who is your favorite author?
Laurell K Hamilton, Dean Koontz, Anne Rice, MaryJanice Davidson, Charlaine Harris, Rebecca York, and Kim Harrison, just to name a few but my personal library houses many different authors.
What is your favorite quote?
It's Better To Be Hated For Who You Are Than Loved For Who You're Not
What is your favorite color?:
Purple and Black
What is your favorite food?:
Mexican or Chinese
What is your favorite drink?:
Dr. Pepper
Do you skateboard?:
Nope, I'm not that coordinated or graceful
Would you ever kill yourself or someone else?:
Myself-No, Someone else-Depends on the situation if it was self defense then yes
* Better to be tried by 12 than carried by 6*
Are you a virgin?:
That's funny
Are you kinky?
Ask my Master.
Do you watch pornography?:
Yes
Have you ever dyed your hair an unusual color?:
Yes
Are you hyper active person?:
No
Do you like to write poetry?:
Yes
Do you like to do your own photography?:
Yes
Do you have any self-inflicted scars?:
Yes
Do you believe in vampires?:
Yes, doesn't everyone
Have you ever played a Ouija board or used tarot cards?:
Yes among other things
Do you go to many concerts?:
I have been to a lot of concerts
Do you like meeting new people and hanging out?:
Depends on the people
Do you believe in forgiveness?:
It's easier to ask for forgiveness than it is for permission, forgiving is the easy part it's the forgetting that's hard
Do you believe in love?:
Yes
Do you believe in soulmates?:
Yes



In a perfect world
There is no pain
There is no suffering
There is no disappointment
There is no fear
There is no emptiness
But this is not a perfect world
And I am not what I appear to be...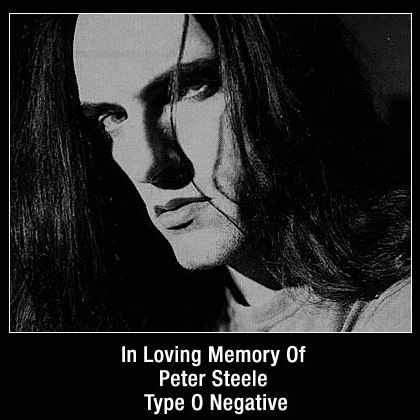 January 4, 1962 - April 14, 2010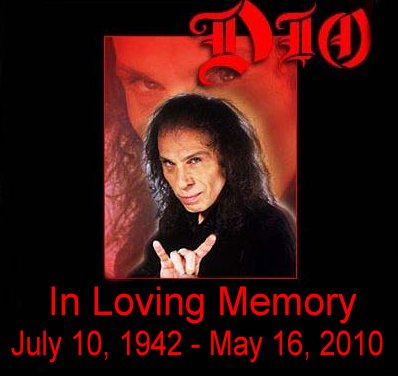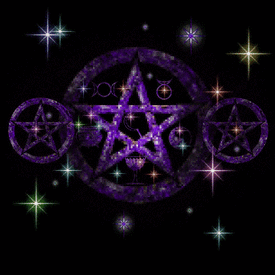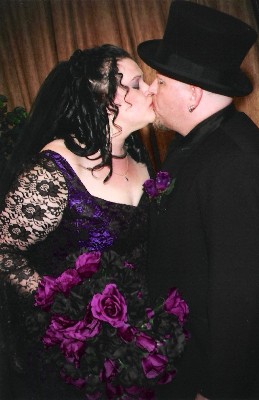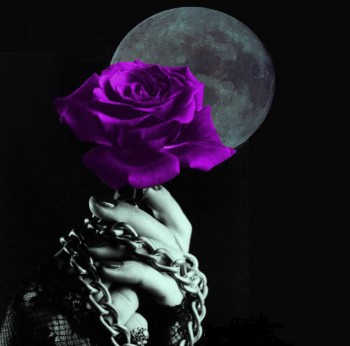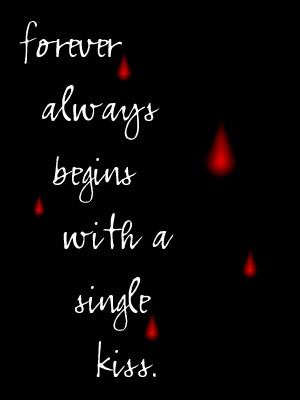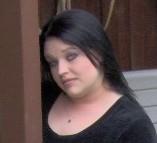 | | |
| --- | --- |
| Member Since: | Jan 16, 2005 |
| Last Login: | Apr 04, 2012 |
| Times Viewed: | 20,660 |
---
| | |
| --- | --- |
| Times Rated: | 1,841 |
| Rating: | 9.872 |
Rate this profile


---

Nike
02:00
Feb 06, 2023

MistressofChains
14:25
Feb 04, 2023
you have been rated fairly

EvolutionaryCuriosity
23:54
Nov 26, 2022
[
All Comments
]
REAL VAMPIRES LOVE VAMPIRE RAVE
Vampire Rave is a member of
Page generated in 0.0703 seconds.