Ride bene chi ride ultimo
Set at 17:38 on October 04, 2021

Websites
Quote:

"La Famiglia e Tutto"
Writing on the wall
Greetings and Salutations. Before I begin I would like to welcome you to my profile and say thank you for visiting. My name is Tommy and I was born and bred in NY, which is where I'm still currently living. I'm Italian/American and proud. I have many likes, vampires and werewolves being among them but I have a special love for all things Star Wars. From the music to the films I could never get enough. I went through many phases in my life but one constant has always been my love for all things Sci-fi but more specifically Star Wars. Whether my life be good or bad at the moment I always have an escape. I still get chills when I see that opening crawl "A long time ago in a galaxy far, far away." I'm a pretty old dude so my musical tastes reflect that. I like bands like Metallica, Megadeth, Black Sabbath, Inkubus Sukkubus, Iron Maiden and AC/DC. When I was a teenager I was very much into the whole Trance scene. Trance/Electronica was all I listened to for a few years and I only went to clubs that played it. From there I moved to Industrial music which had a similar sound. It's during that phase I discovered the magical world of the "Vampyre". Being from NY there was never a shortage of clubs and in the meat packing district there was a few underground "Vampire" clubs which you had to be invited to. A person couldn't just walk into the clubs right off the street without a proper invitation. I can't begin to explain how fascinating it was. From the clothing to the music, they even had dentists who would put permanent fangs in. It was one of the better points in my life, although very short lived.
I was always physically fit and enjoyed working out and playing sports. The sports I played in High School were football (American football not soccer) and baseball. I was definitely classified as a jock in high school which kind of had me on the outer fringes of the Sci-fi community. People couldn't understand that I had an inner geek side even though I could throw a football or hit a baseball. So I had very few friends at that time that I could talk "Star Wars" with. I went to a few Sci-fi conventions during my day but definitely not as many as I would have liked. I had a couple of girlfriends who were totally into the whole Star Wars scene and it was among some of my favorite times. It was nice having someone to share my interests with :) I'm a huge fan of horror and sci-fi movies and every now and then you get a film like Alien which incorporates elements of both; I like to call that the jackpot :) Stephen King and Anne Rice were always among my favorite authors but I like Dean Koontz and Clive Barker just as much. I also like books based on my favorite video game titles which include the likes of Halo, Mass effect, Resident Evil and of course Star Wars. I'm also a huge ancient history buff and love reading/watching stuff on Ancient Rome, the Celts and the Samurai. I basically like any civilization that had a warrior class. My favorite instruments are the Taiko and the Bodhran, which are both kinds of drums. If you are familiar with the band Inkubus Sukkubus they incorporate the use of the Bodhran especially in their song called Wytches, which happens to be among my favorites :)
I have other profiles and always do a theme which usually reflects the movies or video games I enjoy. For instance my Tommyboy account is a reflection on my love for the Godfather movie. My fanboy account reflects my love for ancient Roman culture. My Jedidude account totally reflects my love for all things Star Wars.....With this account I chose to do another gangster theme of sorts which has always been a favorite of mine. The video game I chose is called Mafia 2 which happens to be in my top 5 games of all time. The images are from that game as well. I came back this time to VR to have a good time and meet new people. I totally avoid any drama and any drama filled conversations. I also avoid any drama filled journals. I could care less who hates who or who thinks they are in a war with whomever. I really enjoy going to the NY Renaissance Faire which is located in Tuxedo NY. I love watching the jousts and seeing everyone dress up in all their medieval finery. I never had the courage to dress up myself but maybe one day that will change. Most of my friends aren't into the whole knight scene so I find myself hard pressed to find people to go with me....Most of my dislikes have to do with bullies and loud mouths. Even on this site it seems there is no shortage of bullies. It seems people love to use there journals to talk about people or use there 30 accounts to threaten to block and downrate someone. I find this behavior ridiculous and I tend to avoid any drama associated with such people. I am fiercely loyal to those I call friends and I will do anything in my power for them.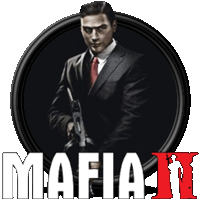 I live in the Bay Ridge section of Brooklyn, NY and at times I wish I was on the West Coast. To be honest I don't think I would ever be able to settle down in a small town. I need the traffic and noise associated with a city. I also need the faster pace of life. I like having a store or take out restaurant on every corner. I like the fact that during the summer months ice cream trucks still roam the streets. In case you are curious as to why I chose the name TLuv1 I will try to explain. When I first joined VR I had an account which was named TommyLuv. That was what everyone called me back in the day when I ran with my crew. I was also called T (Tee), Tommyboy, TLuv (TeeLuv) Tommy giggles and Tommy. So being I have a Tommyboy account and I had 2 TommyLuv accounts I decided to make a TLuv one. I'm a huge sports fan and like just about every sport there is. I have a special love for football though (American football not soccer) Even though I'm an old man I will still throw the football around in the school yard when I see the teenagers playing. They take it easy on me and they started calling "Grandpa"....lol. That is my new nickname. I tried to be as thorough as I could about myself and will try to add more in the future. I am so bummed out and feel so old because I need to wear glasses now. I totally need a hug...lol. I would once again like to thank you all for visiting my profile and please don't hesitate to message me. I really enjoy talking and making new friends. You can never have enough friends in this world. Friends are just as important as family. Please always keep the faith.
| | |
| --- | --- |
| Member Since: | Jul 24, 2021 |
| Last Login: | Nov 24, 2021 |
| Times Viewed: | 14,976 |
---
| | |
| --- | --- |
| Times Rated: | 300 |
| Rating: | 9.973 |
Rate this profile


---

LadyDancer
06:48
May 30, 2023

MysticalRavenMoon
21:08
May 11, 2023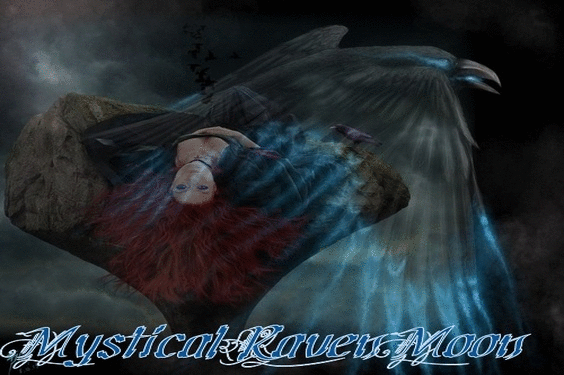 AquariusLight
17:15
Mar 29, 2023
[
All Comments
]
NEWS



16:11:41
Jun 14 2021


I had to apply some security updates. I needed to take the site down for a few hours to complete everything. I did it in the middle of the night.. When hopefully, most of you wouldn't notice :)

More News...