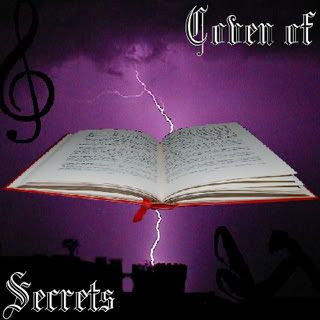 Proud member of the coven of secrets

Well, let's see... I'm 5'4" and I'm blonde =] My eyes are hazel. I LOVE my really pale skin. MUSIC IS MY LIFE!! I'm always listening to music. I like black/death/goth metal. They're my favorite genre's. People tell me I'm a good and loyal friend. I love to learn and experience new things. I consider myself to be deep, understanding, intelligent, and a romantic....... I love to look at the moon and stars.





I like gothic furniture and architecture, AND I LOVE EUROPE!!! And i'm proud of my ancestory. :) I really want to move to Norway. I also love men with accents, and men in black eyeliner. *Drools*





I like to read. I'll read pretty much anything on Vampires. I also love Witchcraft and satanism, and anything about Atlantis, Stonehenge, UFO's, and the occult.




Drawing, writing, thinking, listening to music, talking to friends, cats, honesty, food...lol, comics ( Johnny the homocidal maniac and Lenore.)




Witchcraft and magic, reading, MAKING new friends, being happy, nature, traveling, good conversations and conversation topics, debating, walking in the woods, when I have money..lol, affection (I'm cuddly), the victorian era, art, candles, fireflies, butterflies, dragonflies, tattoos, piercings, roses, and corsets







Liars, backstabbers, two faced people, assholes, being broke, being single, when my friends are fighting, when I'm upset, NOT listening to music, not having personal space,
homophobes, ignorance, etc....






In Flames, Emperor, Marilyn Manson, Rammstein, Rob Zombie, Nightwish, Evanescence, System of a Down, Otep, Slipknot, Mudvayne, Murderdolls, Satyricon, AFI, Disturbed, Kittie, HIM, Dir en grey, Katatonia, Peccatum, The rasmus, Korn, AC/DC, Metallica, Children of Bodom, Tatu, seether, and mortiis.




The vampire chronicles;), stonehenge, witchcraft and magic, UFO's, anything about atlantis, ESP, hypnotism, werewolves, anything occult, Sci-fi, comics, ASTROLOGY, Feng shui, etc.