Black Veil Brides is an American post-hardcore/ glam rock band based out of Hollywood, California and formed in 2006 in Cincinnati, Ohio . The group is composed of Andy Biersack (vocals), Ashley Purdy (bass, backing vocals), Jake Pitts (lead guitar), Jinxx (guitar, violin) and Christian Coma (drums). Released on StandBy Records, the band's debut album, We Stitch These Wounds was released in July 2010 and sold nearly 100,000 copies in its first week, ranking at #36 on the Billboard Top 200 chart, and #1 on the Billboard Independent chart. Black Veil Brides are known for their distinct appearance, mainly being inspired by Kiss's famous stage persona as well as numerous 1980s glam metal acts.

On June 14, 2011, Black Veil Brides released their second album, "Set The World On Fire", via label "Lava Records". This is the first album to feature new drummer, Christian Coma.

Band:

Andy Biersack - Vocals
Ashley Purdy - Bass
Jake Pitts - Guitar
Jinxx - Guitar / Violin
Christian "CC" Coma - Drums




Black Veil brides is the best band ever made in my eyes they sing about stuff that has happened to me and i can relate to them in everyone of their songs Andy six is my hero he was the outcast in school and always made fun of called a fag and emo no i was not called a fag or emo but i was always called fat he enspired me to grow outta my shell and become a new me. Without this band i would still be the girl who always put her self down because everybody else put her down.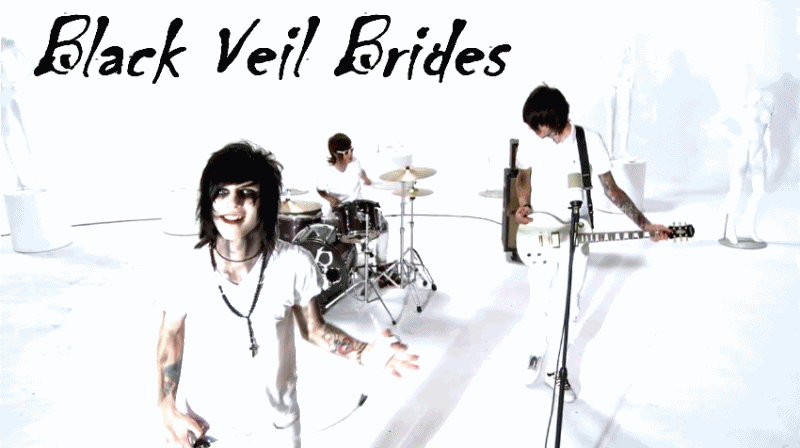 All pages by XxBrokenAngelxX
Page last updated: Oct 03 2011


---
REAL VAMPIRES LOVE VAMPIRE RAVE
Vampire Rave is a member of
Page generated in 0.041 seconds.