The Coven of La Rose Noir

Master of the Coven
tammy
| | |
| --- | --- |
| Members: | 12 |
| Standing: | 12 of 66 |
Ratings Score:
3.253
Status Score:
2.681
Favor Score:
0.285
Total Score:
6.219

Score FAQ

Average Member Rating:
9.858
Average Member Level:
81.25


LaRoseNoir Coven Mistress Tammy



Our Motto







Let The Zin Yummy be a part of your life...

Definition of Zin Yummy:The ability to have fun to an insane and delicious degree.




Yummy is not about knowing, doing or seeing...

It's about feeling.

Open up your senses and feel the yummy energy floating around,

Breathe it in, embrace it, love it.

But most importantly, enjoy it.

It is always there... it's just a matter of belief.

Believe in the beauty that surrounds us every day,

Not the horror which might conceal it.

There's no limit to how much yummy you can get every day...

It is endless.

There are no wounds that the yummy can't heal,

In it sorrows don't roam for long, but are replaced by choirs of laughter.








Yummy can be whatever you want it to be,

Whatever means something to your heart and soul.

Share it.

Spread it all around you.

We who are dedicated to this coven truthfully believe in the power of yummy,

~*Written By: Annerita*~




We are known as The Coven Of La Rose Noir or as we call ourselves LRN for short. We are a family. Our coven Mascots are the Tiger




and Tigger






What we are looking for:

Level 12 *Specter* and up

Active People

People that want to enjoy a Friendly and Open Coven

What we offer in return:

A Fun & Competitive Coven

A Coven full of Creative & Fun people

A chance to be in one of the top Covens on VampireRave

Those wishing to join LaRoseNoir please message Tammy, Ladyofdragonrose, or ForeverBlack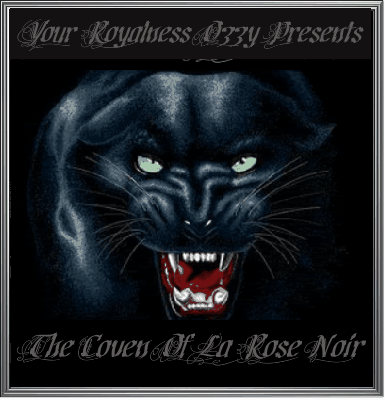 REAL VAMPIRES LOVE VAMPIRE RAVE
Vampire Rave is a member of
Page generated in 0.0493 seconds.