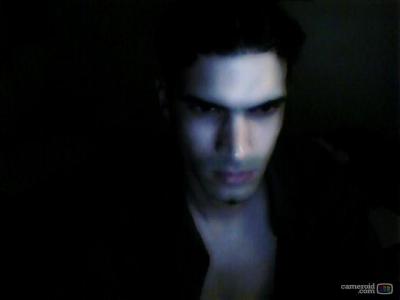 THIS JOURNAL IS ON 22 FAVORITE JOURNAL LISTS
Honor: 0 [ Give / Take ]













1 entry this month


With Strength I Burn

16:02 Jul 26 2017
Times Read: 263



For once I wish to see
the entity behind the voice.
The face of this seduction,
the beauty of my pain.

Am I blessed or am I cursed by thy presence?
What is my crime, what is my deed?
Is this life my redemption?
Shall I repent or proceed?

I hate my flesh.
Its dimension poisoned my soul with doubt.
It made me question
the essence of the "I".
Slaves are those of this world
given freedom to lay chains upon The Master.
Master, master.

The wolf is no longer free.
Release the chains and come for me.
REAL VAMPIRES LOVE VAMPIRE RAVE
Vampire Rave is a member of
Page generated in 0.1147 seconds.