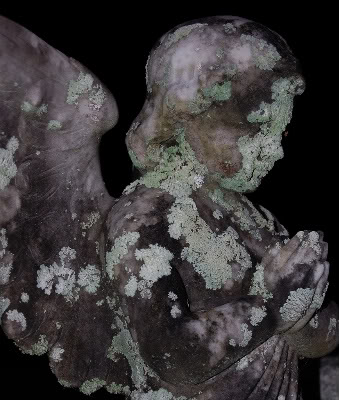 THIS JOURNAL IS ON 133 FAVORITE JOURNAL LISTS
Honor: 0 [ Give / Take ]













6 entries this month


01:58 Mar 29 2010
Times Read: 666


Stabb and I did some gardening today after a relaxing day. We are recapturing the living from the grip of winter at last. It was wonderful to get my hands dirty and to do battle with a mean, thorny old kumquat tree. Stabb was a beast with a rake and a shovel.



The breeze was cool and the day was gorgeous. Branches and dead matter were sawed, clipped, pulled and placed in a pile. Ant hills were identified for treatment. Lawn furniture was cleaned. We looked out over our re-greening garden and made plans for planting and even for a new vegetable patch. Next week we'll be doing some planting.



The garden has long been my therapy...the place that centers me when I'm troubled. In some ways, I owe my sanity to that patch of green. But things are never meant to stay still. Today my garden really became "our" garden. And you know what? It's good. It really is.

22:46 Mar 25 2010
Times Read: 690


Photoshop making young girls' dreams come true. I can hear Xzavier laughing already :)





see more
Stabb says I should stop eating cheese before bedtime.
23:08 Mar 22 2010
Times Read: 727
I want to play tug-of-war on the beach against Morri, with only a pit of guacamole dividing us.





23:30 Mar 21 2010
Times Read: 749
Baaaad Birra! Baaaaad. Sneaking up on Morri in the shower can only end one way. I'll miss you, man. *sniff*




12:39 Mar 17 2010
Times Read: 802
It's interesting that writing I seem to like most so often engenders the least commentary. It leaves me wondering interesting thoughts about how I read journal comments currently and the hows and whys of them in the first place. I imagine I'm not alone in looking for them as feedback, probably not the only writer who worries that some creation sucks when that "No comments" screen pops up.



But Comment is a relatively new feature here. We all wrote without them originally. We read each others' journals and sent the occasional message. I certainly don't comment on everything I read, even when I like it...and definitely not when I don't.



So, how SHOULD I think about them? They're not report cards. They're gifts and should be seen as such. That's why they're special (and occasionally the gift you'd like to return.) Would a lack of comments suggest that I should change my writing style? (Yeah, I genuinely ask myself questions like that.) The obvious answer is, "Of course not." We should create first and foremost because we HAVE TO...that little gnawing need within to create something, to express a point of view, to place out into the world a piece of yourself, however humble.



The less obvious answer is, "Maybe." And just maybe that maybe is important, too. The day I stop questioning whether something I've created sucks is likely the day I'll stop caring. It's important to keep looking at what I do, to question it and think about it. That's how we keep growing and changing. I don't want to necessarily have a "style." I want to try new ways of creating, even if they fail...maybe especially if they fail.



Ever look back at something you've done long ago that you thought was good at the time? Does it ever make you cringe today? I spent a little time looking over some of my older stuff here. I was surprised to NOT feel that way. Some of it is so different from what I write about now and how I write now. My reaction was more like that of reading someone else's work. I could see that woman telling her story in pictures of what she thought about. Of course there's a bit of ownership and insight since it was me, but less than I would have thought.



For better or for worse, the words live their own lives now and it's nice to visit them and nicer still to walk away from some of them. Most do not have comments below them. Some do. It's nice to revisit how some reacted to them, but mostly it's just nice to see that they were read. I love that I can post something here and that people will come and read. That's a privilege and I know it. What more could anyone ask? Love it or hate it...thank you for reading.
16:40 Mar 07 2010
Times Read: 823
What a morning! It has been so long since I have had time to relax and enjoy a little down time. I am still in my night clothes. Stabb is sleeping in and the girls are off doing teenager stuff.



It's cool and sunny outside, so I've opened the door to invite this new kiss of Spring indoors where I sit, curled in my chair, snug under an old quilt. The birds are singing to the day and I am writing. I am happy.
REAL VAMPIRES LOVE VAMPIRE RAVE
Vampire Rave is a member of
Page generated in 0.0824 seconds.