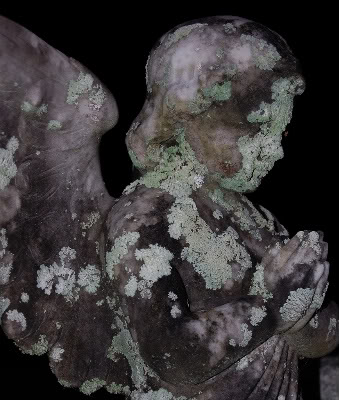 THIS JOURNAL IS ON 133 FAVORITE JOURNAL LISTS
Honor: 0 [ Give / Take ]













2 entries this month


18:55 May 08 2012
Times Read: 531

>





When I walked into work this morning, all the lights were off. When I flicked them on, the staff and volunteers surprised me with their secret-squirrel work. They had decorated my desk, transforming it into a giant sheep. My stapler and tape dispenser were decoupaged with sheep. The receiver on my phone is decoupaged with a wonderful, happy sheep dancing on a long road.



Little by little, my desk has become a haven for stuffed sheep, a sheep-shaped basket, and little sheep figurines. Our Center's motto, "If you love me, feed my sheep," comes from the Book of John 21:17. I doubt that I will soon forget it as I sit behind a giant sheep desk!



They also ordered me a cake...a sushi cake. I guess there were no sheep cakes. It is delicious and so colorful!



Earlier this morning, STABB woke me with a kiss, gifts, and a card. I love body powder and my fluffy puff has started to come unstitched. He tried to replace it, but couldn't find one anywhere, so he got me a new lavender powder...puff included. Also, he found a beautiful crystal perfume jar for the perfume oils I love to make. So thoughtful! What a beautiful, fun day.









Fun with Homonyms




00:31 May 01 2012
Times Read: 514




moribund/ˈmôrəˌbənd/



Adjective:





1.(of a person) At the point of death.

2.(of a thing) In terminal decline; lacking vitality or vigor.



Used in a sentance: Oh god, he added ANOTHER lolcat image to his already moribund profile.





morri bunned/ môree bənd/



Adjective



1. Endowed of schmexy rearage



"Yo, she was WAY better than J-lo, that hottie was Morri-bunned."



Verb



1. The act of displaying schmexy rearage.



"She just Morri-bunned me!"



2. The act of receiving a full view of schmexy rearage, usually as a drive-by



Why ain't that dood moving? He's just standing there with his mouth open. Sheee...he just got Morri-bunned!"




REAL VAMPIRES LOVE VAMPIRE RAVE
Vampire Rave is a member of
Page generated in 0.0863 seconds.