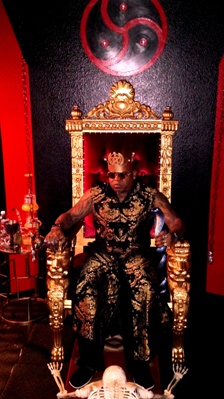 THIS JOURNAL IS ON 379 FAVORITE JOURNAL LISTS
Honor: 1,323 [ Give / Take ]













2 entries this month


16:21 Jun 23 2022
Times Read: 15



Good morning,

Yup, it appears I'm still alive.

Now I know this pisses some of you off.

But hey, who am I to NOT take advantage of this gift.

P.S. Keep It Spiritual


16:40 Jun 18 2022
Times Read: 31

Vacuumed my room.
Gave Bandit a bath.
Filled outside water bowls.
Placed puppy dogs outside.
Gave both food/snacks.
Cleaned around their areas inside.
Sprayed air freshener.
Lit incense.
Lit scented candle.
Grabbed a store-bought cold vanilla Starbucks frappuccino.
Opened my laptop.
Grabbed my meds.

And now it's time to ZEN!


REAL VAMPIRES LOVE VAMPIRE RAVE
Vampire Rave is a member of
Page generated in 0.0971 seconds.