← Mentorships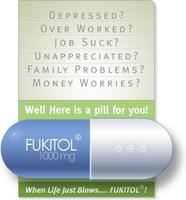 Hello dear patient,

Are you crazy? Have feelings like someone is watching you? Do you ever feel like driving needles up your nails? Does the sound of static comfort you? Are you currently on any fukitol pills? If so, then this is the place for you. Behind these walls you will find the help and support you need. Please go with the men in the white coats to get started.



Oh um rules? There's no rules..just come in whenever you want to..I don't care lol



As for internet drama I love it! It's to funny seeing people get worked up over typed words on a keyboard. Get a life people! Go outside and mingle with REAL PEOPLE! lol
Bring it in here and you'll just be laughed at.
REAL VAMPIRES LOVE VAMPIRE RAVE
Vampire Rave is a member of
Page generated in 0.0422 seconds.