Future Guardians Of The Night

← Mentorships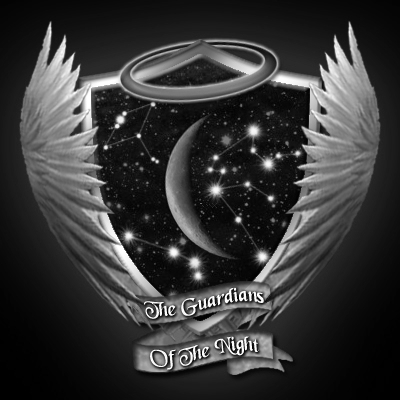 Introduction

A mentorship for those with interest in becoming a guardian angel here on the Vampire Rave and member of

The Guardians Of The Night Coven

. We are very friendly, peaceful, helpful , and fun people. We are drama and harassment free. We are very exclusive when it comes to who we allow in or to stay within are coven walls. We are also very private and keep our secrets well guarded, we are an alliance free coven. We take pride in our members and do our best to perfect our profiles as they are a representation of ourselves. We appreciate and encourage sharing our member's talents and studies of all kinds. We have light-hearted games but also serious contests with varying degrees of prizes and honors. We are helpers and give what we can to those in need. We are angels.

Rules

These rules are based directly on the rules of The Guardians Of The Night Coven. 1. Respect me and do not question my rules and methods. I am a fair person and very understanding. If you have a problem with authority, you may leave the mentorship. Help me help you. 2. NO DRAMA! I have a ZERO drama policy. If you have a problem with someone take it to messages and work it out. Drama will disqualify you from the coven. 3. What happens here STAYS here. We are a private mentorship and coven. We mind our own business and keep our business to our selves. 4. ALL VR rules apply within these walls! 5. Absolutely NO harassment of ANY kind, period. 6. If we pay favor for you to join the actual coven, you will be expected to earn that favor back before your rank and any extra coven responsibilities will be assigned. Responsibilities are things such as an admin position, a master position, or being assigned a page of your own to create and update. 7. Your profile must become aesthetically pleasing with a rating no lower than 8.0. If your profile looks nice maintaining a decent rating should be a breeze. We will work together to improve your profile as much as possible. 8. Be active. Real life always takes priority but be as active as your life will allow. This will prove that you will be a worthy coven member. 9. We are a family. Look out for and take care of one another. 10. Please display your ranking and the mentorship banner on your profile as a sign of commitment and uniformity. Please visit the

Banner

page for assistance. 11. If you feel the need to change your name constantly... You are not welcome. It is a ridiculous thing to do and I absolutely will not condone it or have anything to do with it. 12. Members of the mentorship that are lower than level 20 should stay in close contact when reaching above level 19 so that we can watch you closely and induct you before anyone else. We can not guarantee inductions but promise to do our best and will trade for members if necessary and possible.
REAL VAMPIRES LOVE VAMPIRE RAVE
Vampire Rave is a member of
Page generated in 0.0957 seconds.