yes i am sexy you want to touch me you want to......ssshhhh
Set at 20:06 on August 11, 2011

Quote:

I PROMISE YOU WON'T EVER FORGET ME!!!
~Magickal Graphics~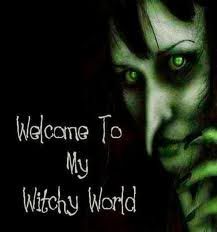 MY COVEN


~ Our High Council~



MY MENTORSHIP - THEY HELPED ME SO MUCH AND I WILL ALWAYS THANK THEM!




"ESSE QUAM VIDERI"

let's just get it out there first... I AM A WITCH, A MOTHER, A WIFE, AND A VERY LOYAL FRIEND (if you are worthy)!


There is no "One right path". There is only the path that is right for you.




~Magickal Graphics~


HEIGHT: 5'1"
WEIGHT: 140
EYES: LIGHT BLUE
HAIR: DARK
SKIN: LIGHT
ADOPTED SO NOT SURE OF MY ROOTS
BELIEFS: PAGAN, KEMETIC
STATUS: EXTATICLY MARRIED WITH CHILDREN
EMPLOYED - Manager
AGE: 38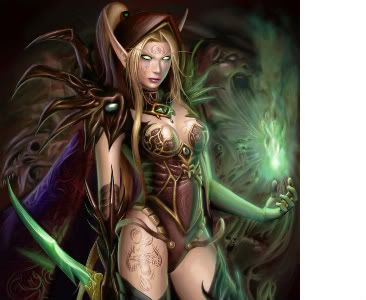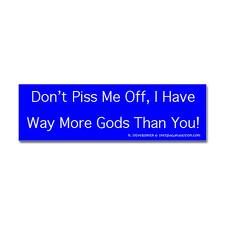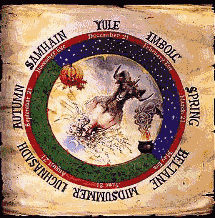 so you wish to know about me??!!??!!
ok get ready beacause it is alot you ask...
I AM BLUNT, BOLD AND DON'T KEEP MUCH IN. I SPEAK MY MIND AND TELL IT LIKE IT REALLY IS. MUCH PEOPLE DON'T LIKE To HEAR TRUTH REALLY BUT HEY I GIVE IT TO THEM REGARDLESS. SO BE CAREFUL WHAT YOU ASK. I DON'T CARE WHAT OTHERS THINK OF ME OR HOW THEY SEE ME BECAUSE AS LONG AS I AM COMFORTABLE WITH ME AND AM RAISING MY KIDS AND DOING AS MY LORD AND LADY ASK THEN I AM OK.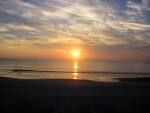 I LOVE GRAVEYARDS AND ENJOY SITTING IN THEM, WALKING THROUGH THEM AND JUST FEELING THEIR BEAUTY. THEY ARE VERY PEACEFUL. I AM NOT MUCH FOR HEAT OR HOT WEATHER AND WOULD MUCH RATHER BE IN THE SNOW BUT FIND SERENITY AT THE BEACH. ODD COMBINATION I KNOW BUT I AM NOT ALL TOGETHER NORMAL. WHO IS REALLY?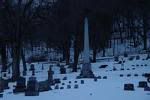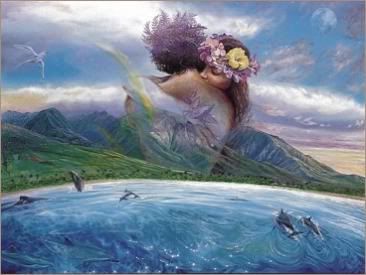 I AM AN ACTIVE MEMBER OF ALL CHILDREN OF GAIA AND THEY ARE A WONDERFUL COVEN. I DO NOT CONSIDER MYSELF TO BE WICCA ...I AM A WITCH PLAIN AND SIMPLE..... I DO NOT PRACTICE RIGHT OR LEFT HANDED BUT PRACTICE WHAT IS MERELY NEEDED AT THE TIME....I DO NOT CLAIM TO KNOW ALL THERE IS ABOUT THE CRAFT OR ONE PARTICULAR PATH AND THEREFORE I AM LEARNING NEW THINGS DAILY AND LOVE IT..... I AM PAGAN AND WALK THE PATH OF KEMETICISM....I FOLLOW THE OLD WAYS AND PRACTICE MAGICK....I DO PRACTICE LEFT HANDED WHEN NEEDED AND I FOLLOW THE WAYS OF SEKHMET MOSTLY... SHE IS A MOST AWESOME BEING.... BUT TO KNOW HER IS TO LOVE HER AND NOT ALL UNDERSTAND HER.... OR LIKE HER FOR THAT MATTER... I RESPECT ALL PATHS AND DIETIES....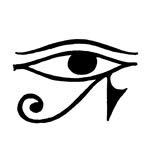 I LOVE TO RIDE MOTORCYCLES. IT IS SUCH A FREE FEELING TO BE ON ONE... I ALSO LIKE TO READ AND LEARN. ONE CAN NEVER STOP LEARNING AND ONE NEVER KNOWS ENOUGH.. OR SO I BELIEVE... I ALSO FIND IT MOST REWARDING TO SPEND TIME WITH MY LOVE AND OUR CHILDREN. WITHOUT THESE PEOPLE MY LIFE WOULD NOT BE AS FULFILLING. HE IS MY PROTECTOR, MY LOVE, MY BETTER ONE, MY ALL YET HE IS NOT MY WAYLANDER. HE IS THE WAYLANDER TO MY HIGH PREISTESS AND I COMPLETELY RESPECT THAT FOR IT IS HIS DUTY.

I ALSO FIND IT FASCINATING TO JUST SIT AND WATCH PEOPLE IN GENERAL. YOU CAN LEARN SO MUCH FROM WATCHING OTHERS. WE ARE JUST INTERESTING CREATURES IF YOU REALLY TAKE THE TIME TO WATCH.

6.photobucket.com/albums/y324/cjkowatch/?action=view&current=sekhmet4.jpg" target="_blank">



I AM A MOTHER TO A STRONG WILLED TEEN TAURUS (GIRL) AND A FIERCE TEMPERED LITTLE SCORPIO (BOY).. BOTH OF WHICH ARE SUCH FUN AND I WOULD NOT KNOW WHAT TO DO WITHOUT... AS FOR MY SOUL THAT WOULD BE MY INCREDIBLE, DELICIOUS LIFE -PARTNER /HUSBAND/BESTFRIEND/LOVER/EVERYTHING.....








(my tribute to him) I SPEAK OF MY LOVE, MY LIFE PARTNER, MY BEST FRIEND... NO HE IS NOT MY SOUL MATE BUT MUCH MORE THAN THAT. AFTER 30+ YEARS I FINALLY FOUND HIM AND HE IS THE ONE THAT I LONG FOR EVERY SECOND OF EVERYDAY I WAKE AND BREATHE. HE IS THE ONE WHO TRULY KNOWS ME, UNDERSTANDS ME, RESPECTS ME, HUGS ME WHEN I NEED IT, LEAVES ME ALONE WHEN HE SEES THAT LOOK IN MY EYE, OR JUST CALLS WHEN I NEED TO HEAR HIS VOICE. I CAN BE MYSELF WITH HIM AND FOR ONCE IN MY LIFE IT IS REFESHING.. TO HAVE SOMEONE I CAN LAUGH WITH AND AT, I CAN CRY WITH OR TO, I HAVE SOMEONE I CAN SCEAM AT OR WITH, I HAVE SOMEONE THAT IF I WAKE AND DON'T LIKE HIM THAT DAY I CAN TELL HIM AND HE LEAVES ME ALONE IS MORE THAN I EVER EXPECTED BUT AM THANKFUL TO THE GODDESS FOR. THE GODS HAVE PUT US TOGETHER BEFORE BUT THIS TIME IT IS FOR A REASON AND THAT IS OUR CHILDREN. TO WAKE IN THE MORNING OR AT 2:00 AM AFTER THREE YEARS AND STILL GET THAT FIRST TIME IN LOVE FEELING IS SOMETHING I EXPERIENCE EVERYDAY WITH HIM. I KNOW WITH HIM I AM SAFE AND ABLE TO DO AS I WISH BUT WITH RESPECT TO HIM AND OUR FAMILY.







~Magickal Graphics~



I AM BOUND TO HIM AND HE TO ME... HE IS WAYLANDER AND HE IS MINE IN THIS LIFE AND ALL!
I HOPE YOU CAN TELL I AM VERY MUCH A HAPPY WOMAN AND HAVE NO INTETIONS OF BEING WITH ANOTHER IN ANYWAY (PHYSICALLY, MENTALLY, ASTRALLY, ETC. BUT MAKE NO MISTAKE I ALSO PROTECT AND LOVE HIM PASSIONATELY AND WILL HARM ANYONE WHO TRIES TO COME BETWEEN US IN ANYWAY.... WHAT I MEAN BY HARM IS - I DO NOT HARM ON MY OWN IN A PHYSICAL WAY YET I ALLOW MY ABILITES AND SEKHMET AND OTHER POWERS THAT BE HELP ME WITH THAT AND MAKE NO MISTAKE IT HAS BEEN DONE BEFORE AND CAN BE DONE AGAIN....






AS SEXY AS I FIND MY HUSBAND I ALSO AM LIKE MOST HUMANS AND DO FIND THE OCCASIONAL ACTOR/ACTRESS/ETC VERY NICE TO DROOL OVER.. HERE ARE JUST A FEW I LIKE: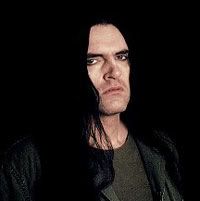 (YES THERE ARE WOMEN IN HERE AND I CAN SAY I FIND WOMEN VERY NICE TO LOOK AT AS WELL AS MEN.. THE GODDESS MADE US ALL AND WHY NOT LOOK)





I TRY TO PLAY NICE AND CAN SOMETIMES DO WELL WITH IT BUT HAVE A VERY SHORT FUSE. I AM NOT AFFRAID TO SPEAK MY MIND OR STAND MY GROUND SO WATCH IT. YES I AM A BITCH! I DON'T WATCH MY TONGUE SO IF YOU CAN'T HANDLE SOME FOUL LANGUAGE THEN MAYBE YOU SHOULD PUT SOME COTTON IN YOUR EARS OR GROW UP....
I HONESTLY COULD CARE LESS WHAT PEOPLE THINK OF ME BECAUSE I AM NOT HERE FOR ANYONE TO LIKE NOR DO I CARE WHAT THEY THINK!
I AM AN ADULT AND THEREFORE DO NOT HAVE TIME FOR GAMES OF ANY SORT, UNLESS THEY ARE WITH MY LOVE AND IN OUR OUR PRIVACY...










LET ME GET TO SOME STUFF YOU MAY OR MAY NOT FIND INTERESTING.. MUSIC I LIKE ALL KINDS BUT ONE OF THE MOST MOVING SONGS I HAVE EVER HEARD IS BURNING TIMES BY CHARLIE MURPHY... IF YOU CAN GET YOUR HANDS ON THIS SONG REALLY AND TRUELY LISTEN IT... I HAVE THE WORDS POSTED IN MY JOURNAL IF YOU CARE TO TAKE A LOOK...


MOVIES I LIKE ARE MOSTLY HORROR STUFF AND SOME COMEDY BUT I REALLY LIKED HOSTEL II AND MISTS OF AVALON, THE CRAFT... NOT MUCH HORROR THESE DAYS
IN MOVIES.... SOME ROMANCE MOVIES ARE OK BUT DONT LIKE ALOT OF THAT......

TELEVISION IS SOMETHING I DONT WATCH MUCH OF ANYMORE BUT I DO LIKE TO TRY AND SEE: BEING HUMAN, TRUE BLOOD, VAMPIRE DIARIES, DAYS OF OUR LIVES, WALKING DEAD, ARMY WIVES, JUSTIFIED, SONS OF ANARCHY, COUGARTOWN, AND I LOVED EASTWICK AND HATE THEY TOOK IT OFF....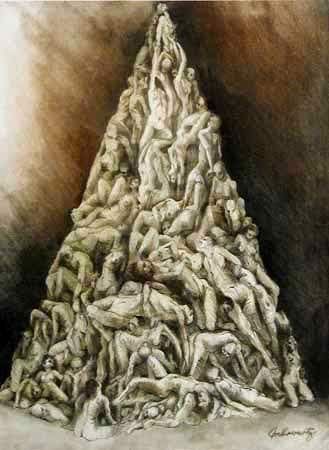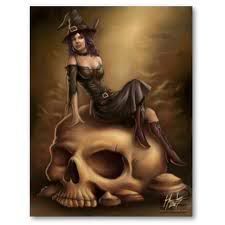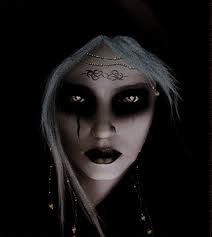 Some things I really DO NOT like or are a big pet peave of mine are simple: those who think they know it all ( it just isn't possible b/c we all learn new things daily), someone who has no respect for famiyl especially mine, being late i hate to be late to anything, people who don't have respect for their job or who have a poor work ethic ( be glad you have one and do the best at it no matter what b/c it does reflect who you are), parents that don't make their children behaive( i mean honestly if they are out of control it is a reflection on you and i have no problem correcting them when they are around me).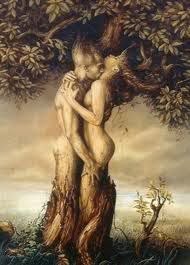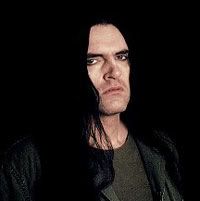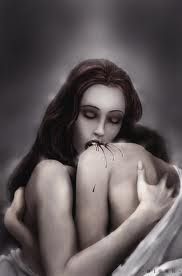 and now for my animal friends that I fancy: SNAKES, SCORPIONS, CATS, DOGS, HAWKS, AND OTHER THINGS THAT ARE FUN AND FLUFFY...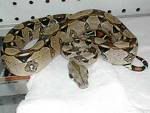 ~Magickal Graphics~
~Magickal Graphics~
~Magickal Graphics~

~Magickal Graphics~






Colors: male: white, female: blue
Compatible Signs: Osiris, Thoth
Dates: Mar 11 - Mar 31, Oct 18 - Oct 29, Dec 19 - Dec 31

Role: Goddess of motherhood, women, and magic; goddess of the South; protector of Imseti (the son of Horus who watched over the canopic jar containing the liver)
Appearance: Woman wearing the hieroglyph for "throne" on her head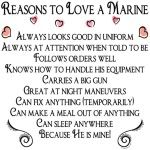 | | |
| --- | --- |
| Member Since: | Apr 13, 2011 |
| Last Login: | Feb 03, 2012 |
| Times Viewed: | 7,675 |
---
| | |
| --- | --- |
| Times Rated: | 415 |
| Rating: | 9.631 |
Rate this profile


---

MistressofChains
19:34
Mar 29, 2022
MistressofChains was here

NikkiAidyn
21:55
Oct 02, 2021

Amaranthine
15:48
Mar 24, 2021
[
All Comments
]
REAL VAMPIRES LOVE VAMPIRE RAVE
Vampire Rave is a member of
Page generated in 0.0724 seconds.