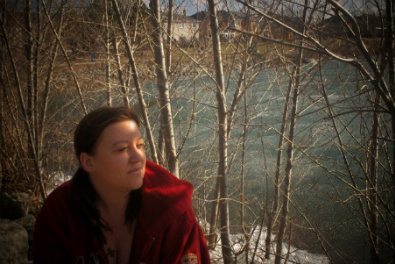 | | | |
| --- | --- | --- |
| | | |

Websites
Quote:

Live, Love & Laugh
I believe this is the part where I have to talk about myself, and allow the readers to know a little more about me. Well what is there to say? I am no more special, nor unique then the next person with a profile on Vampire Rave. Anyways continue to scroll down, and I am sure I will find something more to say.....




Before going to bed, be sure to give your kids a kiss and always remember to remind them just how much you love them.


A Proud Member Of




The Coven Of Mystical Darkness



Never take the ones you love for granted. One day they maybe here, the next they maybe gone.


Photo's I Love!



First of, I just want everyone to know that I am not on here looking for a online relationship, unclean chatting, or role playing of any sort. I am on Vampire Rave because I am interested in some of the related topics which are on this site. To maybe meet some people who could eventually become friends of mine. Most important spending time on this site gives me something to do when I am not with the kids & Adam. So please, if you want to talk to me thats fine. Just don't ask, expect or want anything more from me.



I am a mother of 3 wonderful children. 2 boys ages 12 & 7. 1 girl age 10. I'm engaged to a terrific man whom is my highschool sweetheart, and I am so proud to be able to say that. Why? Because not everyone from your past are you able to keep in contact with and be able to have a relationship with.....Eventually we all have to grow up and move on. Fortunally, him and I are able to move on together.





I am not a goth! Now don't take that the wrong way. As a young teenager I took on the role of being Gothic. But it was never a life style I was ever planning on keeping. Not because there was anything wrong with it. But because I fell into the wrong hands while trying to find myself. So eventually I had to choose what I wanted, and I choose to give up a lot of things just so I could start and have my family. People change, and after I decided to have kids, I decided to change myself.

However......


I am who I am. Nothing more nor nothing less.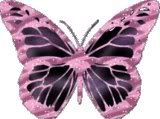 I love my children more then life itself! I believe a person never truly knows the meaning of the word "love" until they have children of their own. They are my world, and my sole purpose for living.

Brittany, Steven & Richard.....I love you guys! xoxo




Below is a picture of my new God Son Tiernan. He is just like his Auntie Ellie (ME)!! I know Kyrian, I wish! LOL. He is the newest member of my family, and with luck on his momma's side, he did not turn out with his father's forehead LOL....(Hi David)




Proud momma a.k.a my bestfriend Sin, with her daughter Alyssa & also now a new big sister, and baby Tiernan.




I love you guys!! xoxo



Want to know more?

I am a open minded person. Free spirited, out going, friendly, yet blunt, honest and to the point when needed to be. I don't like hurting anyone, yet at the same time I would have to apologize if the truth had to hurt. I believe in many things, but when all is said and done, I mostly believe in myself. Because when you really look at reality, it is you who are making the decisions, you are the only 1 who has control over your life. You make of it as you want it. No one else is doing it for you.

What else is there that I can say about myself? I love tattoo's and pericings. Have 4 tattoo's, along with 3 pericings. My eyebrow, nose & tongue. I have a tattoo on my back which is of a red rose with thorns. One on my chest which is just a tribal flower. One on my upper left arm which is 2 hearts with my kids names in it, and my forth is on my right arm which is the word "Frosty". Why Frosty? Well the whole point of that tattoo is that I've been called a "Cold Hearted Bitter Bitch" once to many times. There is only 1 other person with that same tattoo and that would be Kyrian.
Do I sound like a Cold Hearted Bitter Bitch?...I can be 1. However, I do my best not to become 1 fulltime! Only when necessary! I'm not one to watch television. I listen to music, enjoy reading, and really love peace and quiet.
I am not the type of person who has millions of friends. But the one's I do have, I hold close to my heart. Good friends are really hard to find. I'm an animal lover.
I believe I am starting to run out of things to say here.
Am I boring you yet?...





Oh! Here is something else about myself which I would like to share........



I AM CANADIAN!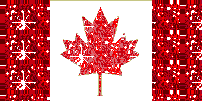 I am not the type of person who would lay judgment on someone for something they said or did. I'm not that kind of person. However, I am not really a religious person either. I do believe in "Do unto others as you would want them to do unto you". For me to be able to raise my kids the way I believe they need to be raised. I, myself need to practise what I preach to them. With that said, I am not a hater. I do not hate anything or anyone. "Hate" is a very strong & hurtful word. I may not always like what is being said, or done. But I will never hate it.
I am a strong believer in "learning from our mistakes". Afterall we are only human.
- Make a mistake.
- Learn from the mistake.
- Make the same mistake twice.
- Ask for HELP!



So yeah, this is me! Nothing more, nothing less. In my book I consider myself to be "Alright"!



So yeah before I forget! Thanks for stopping by and reading what I had to say. Leave a comment, and I am sure I'll come and read all about you!

For those of you who have decided to rate me a 1.....It was real cute! Maybe 1 day I'll return the favor......Maybe! Then again I don't seem to want to lower myself to your level! Anyway, thanks for the rate!


| | |
| --- | --- |
| Member Since: | Apr 21, 2008 |
| Last Login: | May 14, 2008 |
| Times Viewed: | 4,696 |
---
| | |
| --- | --- |
| Times Rated: | 432 |
| Rating: | 9.653 |
Rate this profile


---

ReaperSoulMate
03:01
Mar 22, 2022

NikkiAidyn
00:40
Oct 11, 2021

Ylvax
21:42
Oct 04, 2020
[
All Comments
]
REAL VAMPIRES LOVE VAMPIRE RAVE
Vampire Rave is a member of
Page generated in 0.0605 seconds.