The Devil doesn't come dressed in red & horns, but as what u desire.
Set at 23:46 on January 12, 2013

Websites
Quote:

Better to reign in Hell than to serve in Heaven
Proud to be a member of this Coven:






If you are here, it was a difficult journey because you are no longer part of the living. You've paid your drachma to Charon and he has transported you down The River Styx. Just make the most of your stay in Underworld; you will be here for a very long time. You will wander endlessly, like within a miserable never-ending dream; full of shadows where the sun and hope were left at the gates.

I am Dances and I am your host. You will learn a little more about me as you go, but for now, you need know only one thing; Haides is the ruler here. He collects little souls like you for his amusement. The more He has, the more pleased He is and that means the more I get to enjoy! Yes, I am a greedy lil bitch. I stand to His left and as you can see, if you dare to kneel in His presence, you must go through me. No, he needs no protection. That's not why I stand in your way. You see, He is mine, simple as that. You wish to be addressed without an invitation? You appear to be a threat? I'll send your ass to the deepest parts of the Underworld and I shall enjoy the stench as you rot for an eternity.







Haides (or Hades) is the King of the Underworld, the God of death and the dead. He is the son of Cronus, leader of the Titans, and Rhea, daughter of Uranus, "Mother of the Gods".

As God of the dead, those living are in no hurry to meet Him. To them, even His name is frightening, yet, they avert their eyes when sacrificing to Him. He is the inexorable finality of death. His realm is that of myst and gloom, fire, and smoke. Once you enter, beware, for few ever leave His realm.

I am here for Him, His toy if you will. Do I mind being referred to as an object to be played with? Oh no, indeed, quite the opposite. He is a horny bastard, and fulfills my every sexual desire, as I do His.

With that said, I am not here to be hit on or to have sexual advances made to me, in any way, shape or form. If you do, Haides will deal with you directly and I will block you. Haides sees all, knows all, and is sent all! It's that simple. Yep, have I mentioned I'm a bitch?






| | |
| --- | --- |
| | Like the guardians down here, I am here for only one purpose; to serve Haides. Why I am here takes a little insight into the god Himself. He can be the evilest sonofabitch ever known, but He is smooth as silk with the evil. He is a ruthless & twisted business dealer. It's how I came to be. All those deals you make at the crossroads? You may think it gives you the advantage because in the end, while living out the rest of your mortal existence with what you desire? He knows exactly what you truly need & that deal He made you? When all is said and done? He owns your ass eternally! What you don't know at the time? He is what you truly desire. Ultimately? I wanted Him. |
If you are sitting there looking over my lil space on the Rave you are asking yourself that proverbial question? Why yes, yes I am a bitch. To anyone who just crosses my path, I come across quite the snobby, self-absorbed, prissy little bitch that I am. I have no qualms looking down at you, knowing I am better than you. If I hurt your feelings, I won't apologize, I certainly have no remorse for doing so.



Well it is quite clear if you have read thus far, yeah I'm a bitch. Serving down here, with my status? Soft don't cut it. Haides would have tossed me into the pits or fed me to the Hell Hounds if I weren't who I had become when He found me. I wasn't always this way though. Like all the souls down here, memories fade. Mine, somewhat sooner, for Haides wipes my memories of my past life. I'm dead to the mortal world, but a wisp in their existence.

I was soft and kind. I put others before myself. This I do remember. I think He allows that on purpose. In reminding myself of all the sacrifices I always made for others, it is oh so much easier to be the bitch who now enjoys all the delicious sins Haides affords me. And sin, mmhmm I do. Matters not to me anymore for I chose my eternity long ago. Am I not much more than a whore to the Devil? Oh I am that and so much more. The sexual pleasures I achieve alone from Him? I'd make the deal all over again if the choice had to be made.

I now transcend the barrier between the living and the dead. Of course the purpose; to report to Haides, those things, to which He must know. I also have the task to be one who leads the souls right to Him. Do I feel remorse or pity? Not anymore. It is part of what satisfies me now.














I have briefly touched upon who I am. ~ponders for a moment~ I think I was a good girl. Fleeting memories within my mind show a selfless girl. Caring for others, neglecting herself. Always doing as she was told. Then it all changed. Something called to her, gave her the push she needed and she experimented. She put the demure, boring girl away and gave into temptation.

Oh yes, I spiraled out of control, seeking the darker side of life. Once I had tasted the sins of the flesh, I needed it like a drug. He knew it too. He watched me for years, seeing me fall deeper and deeper, getting closer to Him with every sin I committed.

I must have proved my worthiness through my constant self-indulgence; He came to me at my lowest low and offered salvation. One could say I was whiskey bent and Hell bound. ~wicked laugh~ you see? That's exactly where I ended up. Think what you will of me. I supply Him souls and He feeds my addictions. I never want or need with Him. Except, to want and need Him more.







I dance with the Devil. One can call me advocatus diabolic. I play the Devil's advocate in the seduction of souls; I set the stage, executing turmoil within them. Good or evil, both are offered. I just work the evil a little harder, like a stripper works the pole. ~Chuckles~

I crook my finger, whisper in their ears, shake it for them. I promise them anything their little hearts, minds and bodies desire.

Eventually the seduction feeds their hunger. Evil fills the void and they succumb to my dance. I bring them forth to Him and another curtain closes.

Yes, I am an evil bitch. I cavort with Haides by choice and have no remorse for the wicked choreography I perform. Take me or leave me, it matters not.

Life, even death is a dance and freely I dance for the Devil.






Oh, by the way. After your soul roams freely around the many mazes, tunnels and realms within Our domain? Your suffering and torture may just become too much for your pitiful soul to withstand. But if you think to try and escape the very abyss We call home? *evil laugh* Our loyal guardian, Cerberus has a main purpose here; to prevent humans from entering and doomed souls from escaping.

I'm sure you remember seeing our pet as you entered the gates, for he only allows you worthless souls to come home to Us. He is a great and fearsome creature, his appearance is menacing; he has three heads, all the better and faster to eat you with.

He is graced with a long serpent's tail which has deadly accuracy when he whips it about. He freely paces the front gates, eager to play…with his food. You see, Cerberus is charged with the job of devouring anyone human who tries to enter the Underworld.

He is momma's little boy and I think he is as hot as Hell! That reminds me humans, be wary; his breath is a little harsh but afterall, he does breathe fire!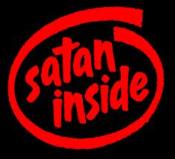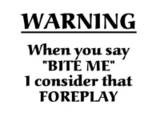 | | |
| --- | --- |
| Member Since: | Feb 22, 2012 |
| Last Login: | May 29, 2015 |
| Times Viewed: | 3,041 |
---
| | |
| --- | --- |
| Times Rated: | 250 |
| Rating: | 9.955 |
Rate this profile


---

MistressofChains
22:30
Mar 21, 2022
MistressofChains was here
VampyreLily
18:46
Jul 05, 2013
hannahrose
10:21
Jun 28, 2013
[
All Comments
]
REAL VAMPIRES LOVE VAMPIRE RAVE
Vampire Rave is a member of
Page generated in 0.1055 seconds.