♥ Think of what could be if you rewrite the role you play ♥
Set at 16:33 on March 20, 2011

Websites
Quote:

...only time can heal scars...


I have been so depressed at times I have cut and no I do not recommend that you do it but honestly no matter how stupid it sounds it helped me. Yes I still cut when I feel I need to but it has been a while since I actually needed to feel that pain again. Think what you want because you are going to do it anyways but sometimes when you feel all alone and you have nothing to live for pain is the only thing that keeps you from falling into numbness.
I would rather feel pain than nothing at all!!


Affiliation
The Mentor of
Angel Of Defiance
The Coven of
Mystic Lore
My Previous Affiliation
Proud Previous Coven Mistress of
The Coven Of Midnight Shadows
April 7 2009 ~ October 30 2010
Proud Previous Midnight Shadows Healer
Proud Previous Mistress of
The Alliance The Fallen Angel
Previous Assistant Coven Mistress of
The Coven Of Blackened Souls
Previous Heart Healer of
The Coven Of Blackened Souls
I Love My Friends Irrevocably
TigerLilyAngel
My Lover Forever
DefiantxXxAngel and dev
My Amazing Sister
My Amazing Sister
My Dear Friend
My Coven Sister
My Coven Sister
My Coven Sister
My Coven Sister
My Coven Sister
My Good Friend
My Good Friend


♥Proud Taurus of Nineteen Years
♥Thirteen piercings and one tattoo
♥Hazel eyes are amazingly beautiful
♥Hair is naturally brown red
♥Voice soft as a whisper




I am a very complicated person and once you know me you will realize that most of the things you see from the outside are just a wall to keep people out. If you ever get to know the real me then you are very lucky because it is rare that I let down my wall. I would prefer to be known as the bitch. I do have a tendency to push the ones that I love the most away.
I am my own enemy.






Quotes by DefiantxXxAngel



"I would rather walk through the gates of hell then spend even one day without you by my side"

"There comes a time in your life when you know what your reason for existing is... Mine is just to exist"

"Once you let someone passed your wall they have the power to destroy your heart"






Quotes from Twilight



~♥~ ~♥~ ~♥~
'And so the Lion fell in Love with the Lamb'
'What a Stupid Lamb'
'What a Sick, Masochistic Lion'
~♥~ ~♥~ ~♥~

~♥~ ~♥~ ~♥~
About three things I was absolutely positive.
First, Edward was a vampire
Second, there was part of him
-and I didn't know how potent that part might be-
that thirsted for my blood
And third, I was unconditionally and irrevocably in love with him
~♥~ ~♥~ ~♥~

~♥~ ~♥~ ~♥~
When you can Live Forever
What do you Live for?
~♥~ ~♥~ ~♥~


~♥~ ~♥~ ~♥~
Regret Nothing
That Once Made
You Happy
~♥~ ~♥~ ~♥~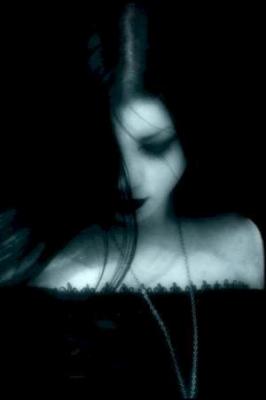 | | |
| --- | --- |
| Member Since: | Aug 09, 2008 |
| Last Login: | May 28, 2023 |
| Times Viewed: | 16,404 |
---
| | |
| --- | --- |
| Times Rated: | 1,008 |
| Rating: | 9.86 |
Rate this profile


---

Witchykitten
14:47
Sep 16, 2023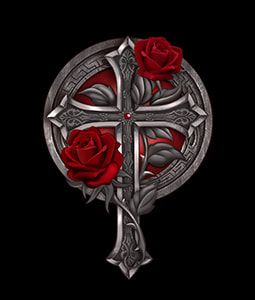 GothicPetals
00:29
Jan 16, 2023

MistressofChains
20:38
Jan 14, 2023
you have been rated fairly
[
All Comments
]
REAL VAMPIRES LOVE VAMPIRE RAVE
Vampire Rave is a member of
Page generated in 0.0742 seconds.