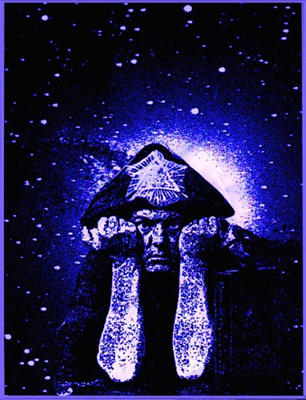 לילית
Set at 05:20 on January 14, 2011

Websites
Quote:

Above the gemmed azure, the naked splendour of Nuit, she bends in ecstasy to touch the secret ardours of Hadit. The winged globe, the starry blue, are mine O Ankh-fa-na Khonsu!








Pale white skin covered with multiple colourful tattoos; flesh pierced by gold and steel; skinny and elf like; Eyes blue>hazel>gray; writes erotic horror fiction, some published; a Wytch and a Vampyre Ramkhat; incubus child of Lilith and Set; born in Capricorn, under a full moon in Cancer with Scorpio rising; does not always play well with others; authority figures must give before earning the same; a life long gypsy, has developed the skills necessary to manage emergent situations efficiently; has a dry sense of humor, is quick whited and comical at times, at others introverted and somber.























DISLIKES: Laws that protect us from ourselves, people who do not respect others rights to live without their religious guidance, reactive homophobes and racist bigots, politicians and lawyers because they are all corrupted by power and greed.










LIKES: Quentin Tarantino movies, classic rock, Inkkubus Sekkubus, living according to my will, riding motorcycles fast and loud down Highway 81, black cats, leather, jaegermeister, tattooed and pierced wild Vampyre woman, dancing skyclad under the full moon, Criss Angel, Kat Von D, turquoise, silver, thunder and lightning, anthropology, all things Celtic.













Past and Future states of doing are probabilistic-there is no absolute certainty. Humanity has always conjured up such things as gods, daemons, and magick in its own image, whilst pretending that it didn't.











Awake,
blood dripping from the punctures
you made in my skin
soaking our bed.
Now you are satiated,
and this night is my turn.
My skin is torn from my back
by your finger talons
in orgasmic embrace.
Your blood shall fill me now,
your body shall suffer
such exquisite pain
as you have so lovingly given,
I shall give to you.
I await you my beautiful succubus,
and we shall share the agony
and the erotic ecstasy
of the damned.




Music Playlist at MixPod.com
| | |
| --- | --- |
| Member Since: | Dec 07, 2006 |
| Last Login: | Jul 30, 2012 |
| Times Viewed: | 12,130 |
---
| | |
| --- | --- |
| Times Rated: | 1,108 |
| Rating: | 9.845 |
Rate this profile


---
ThanaNight
16:58
Feb 26, 2022

Sensitivity
17:39
Oct 16, 2021

Ylvax
04:12
Oct 05, 2021
[
All Comments
]
REAL VAMPIRES LOVE VAMPIRE RAVE
Vampire Rave is a member of
Page generated in 0.059 seconds.