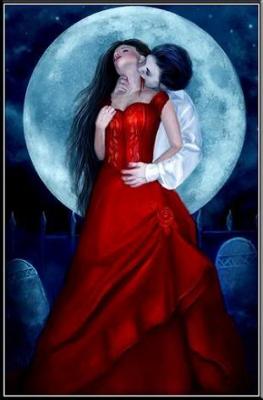 Rating, rating and more rating! :)
Set at 02:52 on March 27, 2011

Websites
Quote:

Lo and behold, baby These are the things you make me do Katherine Wheel I'm burning for you Please don't stop until my heart no longer screams Katherine Wheel....


I am not new but I will say my other page came out much better than this one. I am just not being all that creative... Please don't send messages asking if I need help...I have been here for a couple years. I am 30, single, and if I had to be a label I guess I would be a very unconventional RomantiGoth. I have been called everything from Ghetto to Goth. I don't mind... I am just me. I still haven't gotten over the Magical Thinking stage (though the thoughts have changed dramatically). I love my own personal world of make believe. I love wolves. I have a few tattoos... The name on here is a song from my favorite band ever; HIM. They are an amazing band... My favorite movie is Phantom of the opera... My favorite actor will always be Johnny Depp... (oh and I apologize for the clutter, I forgot how to do a RM scroll box... Actually, can regular members have a scroll box? I have been a PM too long... don't remember the rules!) My pet peeves: drivers and people in general. Animals are way better, ask me why...

Here is a bit about me, if anyone cares...
Some basic interests:

.:Vampires:. .:dragons:. .:were-animals:. .:writing poetry/stories:. .:books:. .:music:. .:passion:. .:driving/road trips:. .:camping:. .:photography:. .:mountains:. .:talking:. .:zoos/safaris:. .:darkness:. .:candles:. .:daydreaming:. .:being a (dark) romantic:. .:hiking:. .:horseback riding:. .:traveling:. .:scenery:. .:museums:. .:collecting dragons/gargoyles/wizards/unicorns (statues):. .:twilight:. .:autumn:. .:nighttime:. .:stargazing:. .:cemeteries:. .:renaissance faires:. .:dark beautiful art:. .:castles:. .:masquerade balls:. .:costumes:. .:the Medieval Era:. .:archery:.

Favorite music:

.:H.I.M.:. (my favorite band of all time, and Funeral of Hearts is the most amazing song from them), .:Apocalyptica:. .:Within Temptation:. .:AFI:. .:Midnight Syndicate:. .:Nox Arcana:. .:Disturbed:. .:Godsmack:. .:80's hair bands:. .:Evanescence:. .:Tokio Hotel:. .:Matchbox 20:. .:Nightwish:. (with Tarja as the singer), .:MCR:. .:Bella Morte:. .:Flyleaf:. .:Dope Stars Inc.:. .:Sarah McLachlin:. .:311:. .:Orgy:. .:Lonestar:. .:NIN:. .:Fuel:. .:Guns N Roses:. .:Tarja Turunen (solo):. .:S.O.D.:. .:Boston:. .:Stabbing Westward:. .:3 Doors Down:. .:Lacuna Coil:. .:Demon Hunter:. .:Type O Negative:. .:Offspring:. .:Eminem:. .:Bryan Adams:. .:Bon Jovi:. .:U2:. (early stuff from Achtung Baby and prior albums), .:Metallica:. .:KoRn:. etcetcetc ....

Movies:

.:Phantom of the Opera:. .:Blade I, II, III:. .:Subspecies:. .:HIM: Love Archives Vol I:. .:HIM: Digital Versatile Doom:. .:Twilight:. .:New Moon:. .:Buffy the Vampire Slayer:. .:Tim Burton's Alice In Wonderland:. .:Kingdom of Heaven:. .:Robin Hood Prince of Thieves:. .:Robin Hood Men in Tights:. .:10 Things I Hate About You:. .:Three Musketeers:. .:First Knight:. .:Labyrinth:. .:Bram Stoker's Dracula:. .:Harry Potter I, II, III, IV, V, VI:. .:The Crow:. .:Princess Bride:. .:Lost Boys:. .:Interview with a Vampire:. .:Lord of the Rings I, II, III:. .:Encino Man:. .:Happy Feet:. .:Eragon: Dragon Rider:. .:Van Helsing:. .:Underworld I, II, III:. .:Shrek I, II:. etcetcetc.

Authors (yes I am a book junkie)

.:Stephenie Meyer:. .:Laurell K. Hamilton:. .:Sherrilyn Kenyon:. .:Shannon Drake:. .:Maggie Shayne:. .:Tanya Huff:. .:Charlaine Harris:. .:Kelley Armstrong:. .:Lori Handeland:. .:Kim Harrison:. .:Mark Anthony:. .:Christine Feehan:. .:LJ Smith:. .:Jim Butcher:. .:Chelsea Quinn Yarbro:. .:Lilith Saintcrow:. .:Richelle Mead:. .:C.T. Adams & Cathy Clamp:. .:Carrie Vaughn:. .:Ellen Schreiber:. .:Minda Webber:. .:Keri Arthur:. .:P.C. Cast/Kristin Cast:. .:Kerrelyn Sparks:. .:Savannah Russe:. .:Cheyenne McCray:. .:Barbara Steiner:. .:Heather Graham:. .:Jeaniene Frost:. .:Nancy Haddock:. .:Patricia Briggs:. .:Elaine Moore:. .:Cheri Scotch:. .:Tamara Gray:. .:Jennifer Rardin:...... just to name a few

I pledge my loyalty to the Coven of Fallen Gladiators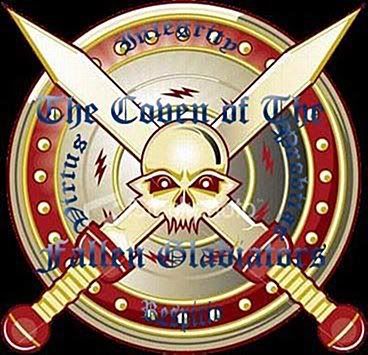 Those of you who are my friends on my other profile can probably guess who I am by this point....

I guess I am a dark romantic cause these are my favorite images: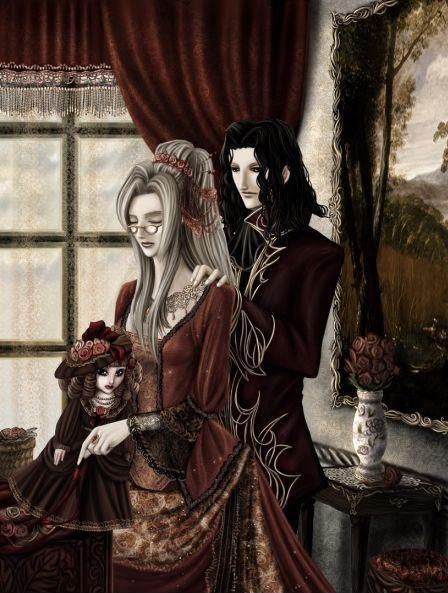 Not sure what else to put here... I don't have any scroll boxes, so I don't want a whole bunch of information about me exposed.... My life seems safer in a scroll box... how sad it that LOL...


| | |
| --- | --- |
| Member Since: | Mar 03, 2010 |
| Last Login: | Apr 08, 2011 |
| Times Viewed: | 3,435 |
---
| | |
| --- | --- |
| Times Rated: | 309 |
| Rating: | 9.794 |
Rate this profile


---
HisFelina
01:42
May 31, 2022
BeyondWonderland
03:02
May 17, 2022

MistressofChains
14:10
Apr 12, 2022
[
All Comments
]
REAL VAMPIRES LOVE VAMPIRE RAVE
Vampire Rave is a member of
Page generated in 0.0653 seconds.