| | | |
| --- | --- | --- |
| | | |

Quote:

HuRtS WiThOuT YoU iN mY LIfE!!!!!

LESBIAN~LOVER

Hey everyone my name is Ritz. I'm 5'4''
pale skin. I have 11 piercings and gauges.
I am unique in my own way. I am a natural
red head. I wouldn't classify my self as any
thing other then Ritz. I am very out going. I
am a very fun person, very loving, and caring
but when you piss me off I can be a bitch.
Everyone will always get a second chance
from me unless they truly don't deserve it.


I am a lesbian but I do talk to guys. I'm not
sexist towards men. I wouldn't call my self
Bi-sexual because I have more interest in
women then I do men but I do have a little
bit of interest in some men. Key word men!
I don't like little boys or there foolish game
so if that's any of u guys don't even try to
hitting on me or flirt me. most men in this
world are lying and conniving dawgs(that's
my own personally opinion) but I do believe
there can be some good guys out there.
through out my time of life I have met a few
guys that are so wonderful and very dear to
my heart. I don't let people in to my heart, at
least not very often. I have been in love with
1 girl. I have only let 4 people in to my heart.
I have many people in my life but that doesn't
mean I let people into my heart. I have been
hurt over the years so that's why I am the way
I am towards guy!


MY~LOVED~ONES




Ok you may be wondering who this sexy
girl is…her name is Batman and she's one
of my closest friends!! She's not my girl no
more but on this site she's mines so back off!
I'm happy that we stayed friends throughout
everything that we went through. Since we
broke up we had A LOT of ups and downs
but we made it through those so I hope she
stays around for a long time. I never want to
lose her. I excepted that we not to together
and that I fucked up. That's the past and now
it's only about the present and I can only look
up to the future and hope for the best. She
means the world to me!! I love her to death!!!
If anyone were to ever hurt her I would go
buck wild on their ass!!!Lol!!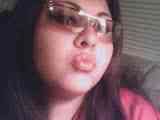 Daniella is a girl that I will always love and
will have in my live. she was my first love, she
was my first everything but sadly I don't have
her anymore as my baby. I do have her as
my best friend so that's even better. all the
relationships in my life haven't gone that well
so I don't do well with those. I am very creative.
I have experienced a lot in my life and I am
very wise beyond my years so if anyone needs
a good friend I'm here. I am very loyal to anyone.
I'll treat anyone as of though I've known them
my whole life.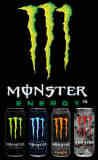 I am a monster fanatic! there's nothing more
that I would want to drink. I HAVE to
have at least one a day!



I am infatuated with tattoos and piercing. i
want to get into the tattooing and piercing
business I would love to learn and makes
peoples bodies art All I want here is for
people to just be your self and ill talk to
you if I find out that u lied to me u will
regret it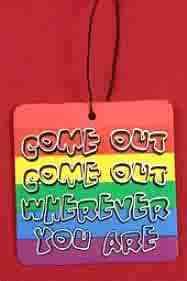 MY~FAMILIES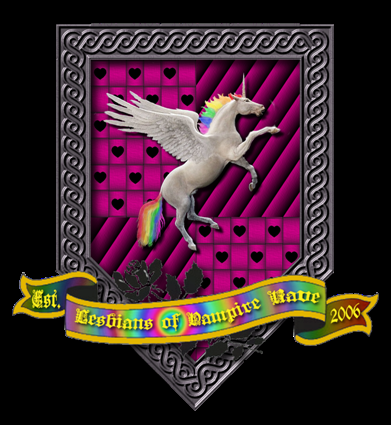 I am a very proud member of LOVR (Lesbians
Of Vampire Rave). I came to RV wanting to meet
new people and in result of that I have gotten
very close to some people. I care about my friends
more then my family. it's a little odd. it's the other
way around my friends are my family and my
family are my friends.


MY~PROTECTORS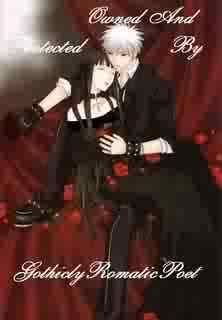 This is a very special guy to me. if anyone hurts
him I will rip you from limb to limb making you
regret what you did to him!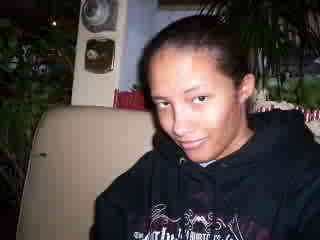 This my babygirl on the rave. I love her very much
I hold her dear to my heart. if anyone has a
thought of even trying to hurt her. you best re-think
that cuz you'll have me to deal with at the end!


This is an awesome guy. He is so fucking caring.
if you cause him pain in anyway you'll have to
to pay with your life and I mean that!!


LIKES/LOVES:

I love poetry
Blood omg its good I know it's a lil
odd for somepeople but yea I do
I love the smell of rain
thunder/lightning storms
tinkerbell
carebears
Angelina jolie(she is my wife!!)
And of course I love my rainbows
I love the color green(electric lime)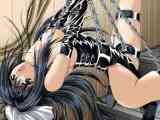 I love kinky people
I like monkeys and penguins
THE DENVER BRONCOS!!!


HATE/DISLIKES

I HATE ICP
I don't like those preppy bitchez that
are all "oh my god Becky"
*I also don't like lying and fake people
As most things we do is a mortal sin,
one thing we can do is present
ourselves in a respectable way. And
with mannerisms that show courtesy,
respect, and the aptitude to actually
tell the truth.
Too bad we can't all just be honest
with one another. For it's a sad world
when you actually must think the
best way to tell someone or even
hide the hardest of truths is through
lying.*(Quoted By: Matthias)
I hate people plain out simple


MUSIC TYPES:

Rock:
System Of A Down
Korn


Greenday,
Disturbed


Rap:
Eminem,
Chris brown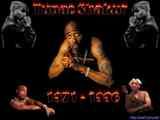 Notorious b.i.g
BMX
Country:
Keith urban,
Joe Nicoles,
Martina McBride,
Faith hill


PETS:

I have a turtle, 3dogs, a gerbil, and a hamster. Oh and these 2 lil guys:



Name: Pupu

Age: 2

Favorite Food: cheetoz

Favorite Hobby: poking ppls tummys

Ado
pt your very own monster today!



Name: Bomb

Age: 3

Favorite Food:ice cream

Favorite Hobby: blowing shit up

Ado
pt your very own monster today!



http://s10.bitefight.org/c.php?uid=84195
| | |
| --- | --- |
| Member Since: | Sep 25, 2006 |
| Last Login: | Jun 10, 2010 |
| Times Viewed: | 7,962 |
---
| | |
| --- | --- |
| Times Rated: | 624 |
| Rating: | 9.525 |
Rate this profile


---
Earthgrinder
05:35
May 18, 2020

NikkiAidyn
15:33
Jan 24, 2020


You have been visited and rated fairly by Viscount Sire NikkiAidyn. Feel free to stop by my profile... All adds, rates, and favors are returned.


Enjoy the darkness.
lestatscountess
21:29
Jun 20, 2019
[
All Comments
]
REAL VAMPIRES LOVE VAMPIRE RAVE
Vampire Rave is a member of
Page generated in 0.1336 seconds.