You said I came to you in a heavy dream.
Set at 05:36 on September 16, 2016

Websites
Quote:

What did she say I couldn't hear her over the sound of her neck snapping? Did she say the end is near or here?

Ah, where to start...

Well I used to have a lot of words here, sort of about me. They didn't actually say anything though. It was just filler. All trivial information that really didn't mean anything to anyone here. I don't have a lot to say about myself so it suited me just fine. Because...to be honest you don't care, and I don't really want you to.

What else...

Ah, well, I wouldn't say I'm unfriendly, unless you are rude. There is no need for that, it's pointless. I've never had to block anyone, and I highly doubt I ever will.

So...you can see I use ellipses quite often. That's because I type how I talk. Yes, I realize it can get annoying, and even I find it that way from time to time. The solution to that is fairly simple though:

Don't...talk...to...me...

I'm not very good at carrying conversations anyway. If you want to talk that's fine, but don't get your hopes up. I rarely outright ignore people though.

Oh hey, did you take notice of the background? Yeah, I actually took that picture. Pretty right? That isn't sunlight, it's the street lamp behind the trees just before full sunrise. If it doesn't fit your screen, well that's your problem, because it's perfect on mine.

Hmm...

I like being informative and I like helping people, so hey, I'm an Acolyte. What is an Acolyte? Well, Acolytes are volunteers who answer questions from the Request Help page. Although some people have taken to message me directly, that works for me too. I encourage the use of that page as it doesn't see much action. But please...keep it to site related questions. Nothing about hot dogs, why aren't sheep blue, or what colour our underwear is.

What now?

I like stuff...

Yeah, you know, books...video games...uh, music...stuff.
If you actually care to know the specifics well that matter can simply be settled with a nice conversation.

I know what you're thinking...I'm awesome right?

No...

I'm me. I can't be anything but me. Which is good because I kind of like me. There is a reason I am who I am, just as there is a reason you are who you are.

Okay, maybe there are some hints of awesome here and there.

Cocky enough for ya'?

Okay, with that out of the way. More random trivia about me! Yay! ...Don't give my profile that look.

For a short time (6mos or so), I was a Coven Master. It was called The Labyrinthine Looking Glass. Pretty amazing name, I know. Think about that...a labyrinth-like mirror. I could go cliche and talk about mirroring the soul and how complex we are, but what are the chances ninety percent of you are still reading this?

And if you are reading this...damn, you must be committed.




Anyway...so I've been in Midnight Symphony since late 2011, except of course my short run as a CM. So obviously I'm not going to be going anywhere else anytime soon. Unless he asks me to. As you can see from my bat, I've been here about 7 years. I made this profile, it has always been mine, and as far as I know, always will be.

I have had the exact same quote since I started.

I have a Mentorship, it's basically for code storage and people that want the bonus.

Most people call me Luda... Why? It's an odd name, yes? Well when I made the profile I was LudaAngelLilly, I'm not going to explain. But I had that name for about, oh five years or so.

I have a bunch of little quirks, I'm not going to get into them at the moment, and I'm sure you've noticed a few, especially if you have been paying attention.

Too much reading for you?

Don't hurt yourself now, sweetness.

Maybe a synopsis is in order, yeah?

Um...I'm not much of a talker, I like listening though. Don't be a douchecanoe. Awesome background...blah, blah, blah...Acolyte, stuff, and trivia. So yeah, I'll probably add more to this whenever I feel.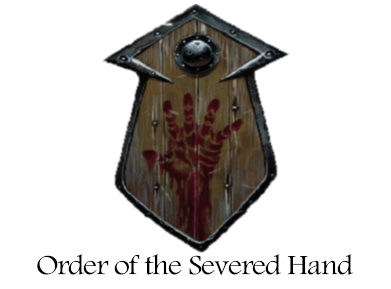 There is no such thing as a "fair" rating.



| | |
| --- | --- |
| Member Since: | Apr 23, 2007 |
| Last Login: | Apr 24, 2022 |
| Times Viewed: | 34,329 |
---
| | |
| --- | --- |
| Times Rated: | 789 |
| Rating: | 9.933 |
Rate this profile


---
DeathByEve
07:22
Aug 25, 2022
(You have been rated a 10)
LadySylvania
11:48
Jul 17, 2022
Ayuna
23:19
Jun 30, 2022
[
All Comments
]
REAL VAMPIRES LOVE VAMPIRE RAVE
Vampire Rave is a member of
Page generated in 0.0673 seconds.