Call me
Errore or Reina.
If you don't understand my name(s)... Then google it up! Do I look like a translator to you?! Well I'm not!
Not yet, anyway...
Ahem, back to bussiness.
If you do understand (or looked it up) then you have a basic idea of my personality.
No, its not a low-self esteem kinda thing.
My 'self' tends to have a lot of Errore.
I have just learned to accept myself.

[Abbracciare l'errore!] ♥
♥ [Abrazar el fracaso!]

You have to accept your "self", its the only thing you have. Its the only thing that will always be there for you
To eat the last cookie
To kick sand at you when your down
To point out you're mistakes
To call you an emo when you're sad
and to make you laugh so hard you piss yourself in front of your new and majorly judge'mental' inlaws!
But you won't mind, because you have
"self".
Accept your
"self".
o.O

(Cough) Um... Now onto more stuff for those actually reading this (Lol) and not because I'm conceited. (Again, lol)

I am most certainly am NOT a
Alien, Werewolf, Furry, BDSM person, S&M person, Juggalo/Juggalette, or any type of vampire.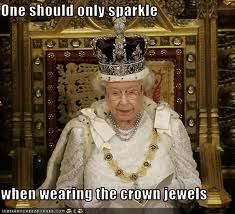 I am not interested in these types of things, so please refrain from sending me anything like or related.
No offense, bro. I certainly don't mean to put anyone down or anything of the sort.
I may, however, be a Creeper, Grapist, Breathe on a nickel Fury Chia pet, Sam I am(I am Sam, I do not like green eggs or spam, but I do sometimes enjoy ham.), Troll, Beaner, Failie, and so on.

~Personality~
I'm very silly, as I'm sure you can already tell. Especially if you know one of my other "personalities".
I'm also rather shy, bratty, adorkable, and non-stop weirdo. But those are the things people love me for!
Of course I can also be very serious, especially when needed.




Errore IRL;
Most of the time I'm either sleeping and reading Cosmopolitan magazines for the lulz. What? You take that stuff seriously?! And I thought I was a weirdo. o.O Lol.
I also am usually found walking around and looking at all the artsy stuff people have made, dancing, checking out tattoo shops, makin' freakin' awesome food and selling it, messing with people('cause thats always fun, right? Come on, you know it is), reading (my bedroom is like a library), and doing odd jobs for people. Recently I've tried taking up a new skill.
Skateboarding. :x
Hasn't turned out as radical as I had hoped yet, but I must keep trying!
Untill I give up.






Errore on the netz;
When on the Internet I enjoy a good trolling (Trolling, being trolled, I liek eet b0th ways ;P). I used to get mad, but then a famous VR troll made me remember its just the net, stop being a pussy and go with it. Now I'm not just mad,
I'm mad liek teh cowz!
Are U mad ?
Other things I like to do on the net are look for "The goods...", talk to foreign people(I love foreigners and accents!), post in my Coven/Mentorship(If I have a good one), look for tattoos, read Hentai/Pornz for the lulz, of course(I'm no wanke! xD). And look for cool artists.



Some of my favorite Artists are;

♥ Tama ♥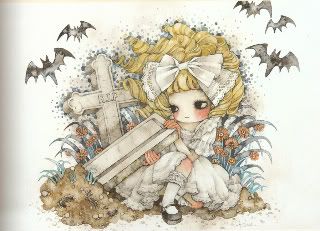 ♥ SomeField ♥



♥ Ludovic Jacqz ♥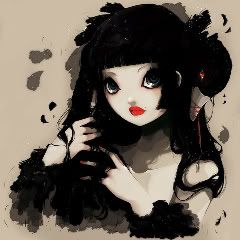 Online or off, I like to help people with what I can.
I may not know alot, know the solutionto your problem or such but I will still try. So if you need help with adding sizzle to your profile, or just someone to listen, message me. :)

:O "Reina parlare" O:


I don't always spell correctly, everyone makes spelling mistakes. So if you see something misspelled on my profile, please let me know so that I may fix it.




English is not my first language, my languages are actually a little messed up. :x So my senteces don't always make sense and such. If I say something you don't understant, please ask me to rephrase. I may also once in a while ask you to rephrase, its the internet, it tends to be hard to understand. Lol.





This profile is all in good fun. Don't become offended by anything on it. Everyone has a little bit of humor in them, use it! It makes thing easier in life.
~



If you want to know about me (ME! Not whats in mah pantalones, besides the banana) then message me, and converse! I hope to hear from some good people. :)




*Rating*
(Dun dun DUUUUNNN!!!!)
Tens for all!


Er... Well mostly all. I only rate numbers for uncommon things so most of you don't have to worry.
Usually I use my "Customized stamp" on every profile. But if there is something on a particular profile I like, or I find the whole profile to be to my liking then I'll post a note at the end of my Automatic stamp.
So make sure to check, if you care to do so. (:



*Rated*


If I am given a ten with a stamp, I'll give a ten back when I can. If I am given a ten and the rater says something complimenting and/or giving constructive criticism then I will message them. If I am given a low number I will message the rater politely ask why I was given that number.
See? Rating is simple stuff. Not so scary. :)







Vore Snake says "Om nom nom!"


Music video!
BAM!

If only I was a man. v.v
...Oh hell with it!
(Banana+Pants)
(Dances)


Everyone likes to post sexy pictures on they profiles, I'm told its for the rates. Thought I would try it out.
The "goods"...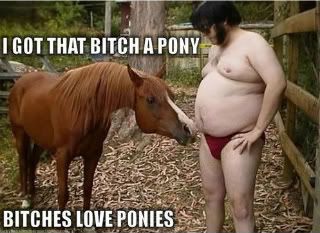 U liek teh secksies?
L0ts 0f teh r8tes 4 mi?
;D

I'll post more stuff later.
This will probably always be under construction, jsyk.
Good day and good night!
(Dances out)


"Forgiven tentacle raep because of cuteness?
Sounds legit." - Stranger.