| | | |
| --- | --- | --- |
| | | |

Quote:

Once I bite you, you're mine forever
Hehe...welcome to my profile, where insanity is bliss



I'm just a hyperactive lycanthropic bisexual who likes to have a good time. I'm also bipolar, so if I yell at you, I probably dont mean it. I'm absolutely loyal to my friends and I love to PARTY and DRINK! I hate fake ass bitches and overly preppy girls. I live in an extremely conservative household and am shunned by the rest of my family. If someone gets a chance I need help in defeating the taco bell and their army of sombrero wearing rubber duckies! PLEASE SAVE ME FROM THE DUCKIES! If you ever get bored you can bite or message me and I will "chill you, thrill you, and fufill you!"



I adopted a cute lil' pikachu fetus
from Fetusmart! Hooray fetus!


"Just talk yourself up
and tear yourself down
you've hit your own wall
now findaway around"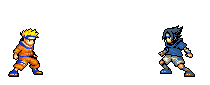 Personal Description:
Height 5'6
Eye color: Green
Weight: 111
Hair color: auburn
Skin color: white
Nationality: Irish
Religion: Christian (yes, I am somehow very religious and drink blood and date girls. I really dont get it either)
Sexual orienation: Bi (70% girls and 30% guys)




Likes:
partying
drinking
hanging out
sex (dont judge me, cause you're missing out on all the fun)
emo guys and girls
running
blood
vampires
lycans
whips and chains
bondage

If you want to play it like a game
Well, come on, come on, let's play
Cause I'd rather waste my life pretending
Than have to forget you for one whole minute



Dislikes:
people who judge others
country music
homophobics
overly preppy people
playing dress up



"You're lucky, he's lucky, I'm lucky, we're all lucky."



Random facts about me:
- I love the Rocky Horror Picture Show
- I'm 85% Irish
-I'm a bit of an alocoholic...well I am Irish
-I wuv coffee
-Emo guys turn me on
-Spiderman is my hero
-I collect shot glasses and handcuffs!!!!
-I love tequila
-I do drink blood
-I like to be the dominated one
-I'm into some kinky things ;)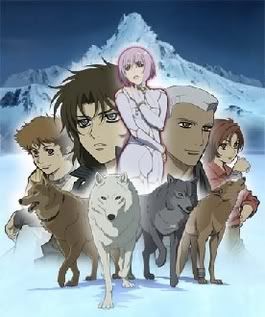 OMG! flyleaf is absolutely amazing! Lacey has such a pretty voice



I truly wish I could find someone I could call 'friend' but no matter how hard I try, I'm just a shadow compared to others, unnoticed and hidden from the world.






I am a bisexual, so get the hell over it. If there are any other bisexuals who want to talk feel free to message me anytime.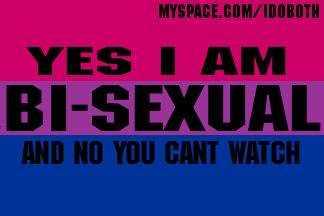 Likes: Music, tila tequila, hayley williams, bondage, handcuffs, drinking, parties, blood, emo guys and girls, knives, whips and chains, tattoos, and piercings.

Tila Tequila = SEXXY




Dislikes: Fake ass bitches, overly preppy girls, homophobics, people who are too quite, clowns, clingy people, druggies

Jensen Ackles is absolutely gorgeous






Music is the most important part of my life, without it I'd literally be dead. I'm pretty open minded to any type of music except country and blue grass. My favorite bands are My Chemical Romance, 3 Days Grace, System of a Down, Evanescence. Paramore, AFI, Fly Leaf, and Spice Girls....(dont judge me, I love them)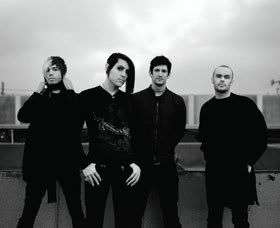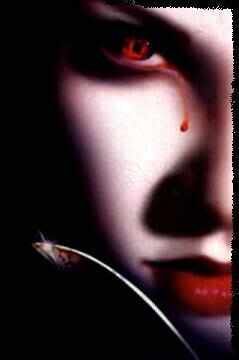 I'm a big movie junkie, I especially love horror and murder mystery movies. I love the rocky horror picture show, rent, the halloween movies, a nightmarre on elm street, sweeny todd, seven, murder by numbers,and the grudge(that movie was hilarious).
Pics from some of my favorite movies






I'm sitting in a room,
Made up of only big white walls and in the hall
There are people looking through
The window in the door
they know exactly what we're here for.





I'm an Irish nationalist, so dont diss my country!


I can be a bit of a

sometimes, so I'm sorry either get over it or dont talk to me. It's as simple as that. Honestly, dont yell at me 'cause I can yell just as loud and also you cant technically yell at me through a computer, so dont be a dumb ass people!




I live a truly deppressing life. I suffer through so much pain and anguish. Everyday I struggle with this life and the hate it has towards me. Living becomes more and more difficult with every passing breath, but I fight through it. Fighting is the only thing I can do. No matter how many times I scream for help, it never comes. I'm just left alone in a corner and forgotten



"stay sane inside insanity"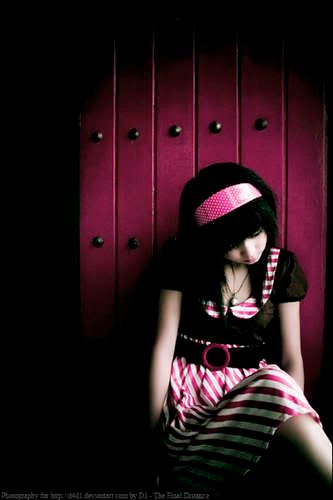 I love Hayley williams! she is a sex goddess!!




I love to meet new people so feel free to message me anytime, just please dont be a dumb ass! seiously I can and will block you if you are! Believe it or not I can be a nice person but you must show me the proper respect before you see that side of me!


Paramore Lyrics
| | |
| --- | --- |
| Member Since: | Jan 11, 2008 |
| Last Login: | Feb 06, 2008 |
| Times Viewed: | 30,765 |
---
| | |
| --- | --- |
| Times Rated: | 466 |
| Rating: | 8.933 |
Rate this profile


---

Witchykitten
15:40
Sep 09, 2023

MistressofChains
02:57
Jan 17, 2023

ReaperSoulMate
04:36
Mar 27, 2022
[
All Comments
]
REAL VAMPIRES LOVE VAMPIRE RAVE
Vampire Rave is a member of
Page generated in 0.0723 seconds.