My Coven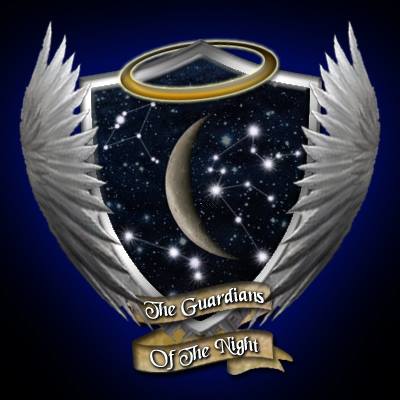 Hello I am Myrrhkuri Fyve
for along time many of you on VR and many long gone knew me as
MyrrhkuriTheFallenOne

well its a new day and years have come and gone as did that profile to a new name, but Ive been Myrrhkuri so long online and off I needed the name back in some way and so here it is.

Bio Box
Hello and welcome to my bio box, I will use it to try to give you a short version of who I am and what I do with myself. So first off my name is Myrrhkuri (mercury), no it is not my birth name it is a stage name, nick name whatever you want to call it that I came up with years ago for my creative adventures in music and art. I am an over 40 male, of mixed ethnicity but mainly german, nordic back through the tree. I am tattooed, have long hair, and a rebel to society norms. I have strong opinions to things that interest me and I do not care if you like or agree with them.

I have a beautiful baby girl born Jan 2015 so I do not want to hook up or cyber with anyone. My little girl is Daddy's little princess and she was with me pretty much 24/7 in the begining and is what keeps me going in this world. She makes me smile and that is pretty hard for most people. I also have a grown son whom this profile belonged to several years ago until he got bored. so I finally had him let me have it.

Hmmm..so I rarely dress up in anykind of formal attire or slacks and dress shirts, and even went as far as tattooing my hand against tattooist suggestion of keeping it above the wrist and below the collar in case you want to dress up, I do not want to..lol I have over 30 tattooes some of which include skulls, dragons, the word Vampyre and of course bats.

Art is an interst of mine, I like to draw cartoon/comic-book type art mostly. I also enjoy clay, shrinky dink, and a little bit of this and that, as long as it lets me create something. I enjoy artists such as Charles Schulz, Jim Davis, Eric Pigors, Robert Kraus, Sam Kieth, and bSkottie Young. My favorite artist though would be Todd McFarlane.

Music is another of my creative interests I write lyrics, I play guitar, I sing, I do all that over mechanical drums on a recorder and create songs. I have made over 100 song demos of verious quality levels over the years depending on what kind of equiptment I had to work with. In my youth Motley Crue was the band that made me want to be a musician (actually a rock star...lol ) I enjoy music from the 80s hair metal, arena rock, genre. My favorite guitarist is Steve Vai, I grew up listening to things like the Beatles and Elvis, Alice Cooper and Black Sabbath..Bowie was one of my all time favorite musicians as well especially like the Ziggy Stardust era.

The song playing is one of my original recordings.

I am not religious, I actually believe the Ancient Astronaut Theory, to me bible stories make more sense when you replace son of a ghost walking on water raising dead and performing miracle with advanced life form with advanced technology we couldnt understand.

Ok well thank you if you read and if it has you wondering anything else don't be afraid to ask.



My baby girl
Bands I like
Motley Crue
Alice Cooper
David Bowie
Lizzy Borden
Steve Vai
Volbeat
Yngwie J. Malmsteen
Joe Satriani
Ratt
Wasp
Seduce
Halloween
LA Guns
Scorpions
Stray Cats
Kiss
Beatles
Elvis
Ozzy
Black Sabbath
ELO
Winger
Megadeath
Alex Masi
Cinderella
Dimmu Borgir
Cradle of Filth
Devilment
Faster Pussycat
Slayer
Marilyn Manson
Wednesday 13
Murderdolls
Anvil
Loudness
and
many
many
many
more

Movies I like
The Crow
The Lord of the Rings (trilogy)
all Superman movies
all Batman movies
all Xmen movies
Wolverine 1 and 2
Deadpool
Thor 1 and 2
Ironman 1,2 and 3
Guardians of the Galaxy
Captain America 1 and 2
all Spiderman movies
Antman
Stay
Numb
District 9
Fire in the Sky
Zorro 1 and 2
Scissorhands
Nightmare Before Christmas
Corpse Bride
all Pirates of the Caribbean movies
Charlie and the Chocolate Factory
Sweeny Todd
Nightmare on Elm street series
Dracula
Bram Stoker's Dracula
Subspecies series
Puppet Master series
Underworld series
Resident Evil series
Nosferatu 77 version
Van Hellsing
Ghost Rider 1 and 2
Fantastic Four all 3 recent ones
Daredevil
Electra


TV shows I watch
Walking Dead
Arrow
The Flash
Gotham
Supergirl
DC Legends of Tomorrow
Ancient Aliens
Face Off
Forged in Fire
Bob's Burgers
Futurama
Daredevil
Vikings
Black Sails
Lucifer
I Zombie
Supernatural
The Originals
Hemlock Grove
Restaurant Impossible
Cut Throat Kitchen
American Pickers
Counting Cars
and what ever else I find interesting or on Netflix


My Mentorship