Θ - - - - - Θ - - - - - Θ

Well... for one... I'm sick of people's bullshit, so please don't come at me with any.
Now that we've got that out of the way...
Here's a few things about me:

I'm a Hybrid Vampyre (If you're wondering why some people spell it differently, please refer to "Vampyre Sanguinomicon" by Father Sebastian, Pg. 8 [Vampyre Sanguinomicon]). I am a follower of Strigoi Vii and adhere to the principles of the Black Veil. (Just ask)
If you'd like to ask me things about Vampyrism and the likes please don't be afraid to ask :) I don't bite... Ok, that line is way too cliche for me >.>
I am one who has spoken to gods and goddesses alike, demons and demonesses... And lemme tell you, the grass isn't greener on the other side... Not always. They listen to us, but whether or not they deliver depends on how you speak your words and say your prayers as well as what you've done and your intentions. There are reprocussions to some things, so be careful what you ask of them.
Please don't judge, even if it's another person. I'm a very strong believer in Karma and I know I've still got some, both good and bad, coming my way. If you'd like to learn just a tad bit about Karma I'll probably be posting little bits of info in my Journal every now and then, as well as other Philosophies/Religions etc... to include my opinions on each.
If you haven't figured it out already, I study quite a few Philosophies as well as Religions and I believe each one deserves its respect in its own way. You, and possibly I, may not agree to the fullest extent with said Philosophy or Religion, but please don't talk down about it. Everyone is entitled to their own beliefs.
I follow no specific religion, nor do I worship any specific deity (or god). I have followed quite a few religions and philosophies over time but have decided to do my own thing I guess you could say. I have, however, accepted Lilith as my Spiritual Mother and will always follow her and learn new things about and from her.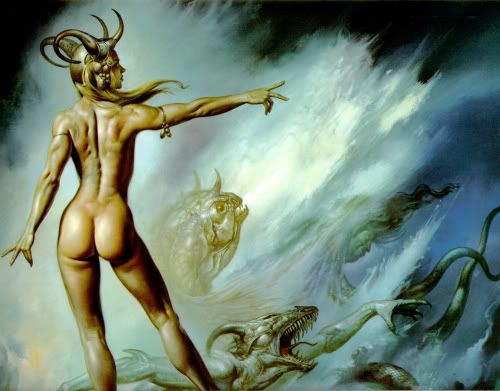 Where I'm from doesn't matter much since we all look towards the future for guidance, to solve our problems and to achieve our hopes and dreams. But, since you're curious, I grew up in the beautiful *cough* West coast state, California. Honestly, I despise the place. Great for tourism, expensive houses and cars and gangsters alike, but not for me.
What else...
I play the guitar. If you're curious to know I own an Electric/Acoustic Dean E-Performer, an Epiphone Les Paul Standard and one very gorgeous Schecter Damien 6. I've been playing instruments since I can remember, beginning with drums. Through the years I've learned to play various other percussion and string instruments and have enjoyed every second of it.
I enjoy creative art of all forms to include Photography. I was artistic at one point in my life... then I got a job... I don't know what happened after that >.>
As far as Sports goes... I'm not a huge fan of football anymore. It was fun back in the day but it's just boring now. I used to play Soccer for a league when I was in High School. Fun times...
I'm 21...
I smoke...
I drink...
I party... every once in a while...
Last thing I suppose before I close this for now until I edit this further... I'm a happily taken man. The one I'm with is... amazing. Which is an understatement in my opinion. No you can't have her. Screw with her and consider yourself dead. Ok maybe I won't be that harsh, but... "You won't like me when I'm angry..."... idk >.>
Shalom!

(Just as a side note and... not to be rude to any CM's... But if you're not a Vampyre Coven, don't friggin induct me into yours. Thanks :) And if someone wants out of yours, let them free... For god's sake... Just let them free... :D)

Θ - - - - - Θ - - - - - Θ



---