| | | |
| --- | --- | --- |
| | | |

Quote:

Gods little Mistake
I enjoy being stalked and bitten,... Just B respectful.

My thanks to ElderDaniel for graciously ruling the House of Lunazure.



Coffins. Vampires.Graveyards, Long slender fingers. Big dogs. Dragons. Monsters. Dungeons. Tattoos. Vintage clothing. Vampira. Burlesque performance. Dita Von Teese. Olivia art. Leather. Stockings. Garters. Pin Up Modeling. Medical Fetish. Long Red Hair. High cheekbones. Full lips. Pale skin. Forensics. Serial Killers. Film. Photography. Dark and Disturbing Artwork. Floria Sigismondi. Sapphire. Rubies, diamonds, onyx and black diamonds. Corsets. Biting. Scratching. Hair Pulling. Spanking. Horror. Comedy.Cakes. Long nails. Cunningulus. Sensual Torture and pain. Cuffs, whips , ropes , chains , sex toys. Pinstripe. Tulle skirts. Caressing. Blood drinkers. Goth clubs. Fetish clubs. Women with sexy accents. Women with a vicious sense of humor. Submissive women. Fishnet. Platform Boots. Nicely Shaped Eyebrows.Eyeliner.LIPSTICK, LESBIANS

The Vampire Creed


I am a Vampire.
I worship my ego and I worship my life,
for I am the only God that is.
I am proud that I am a predatory animal
and I honor my animal instincts.
I exalt my rational mind
and hold no belief that is in defiance of reason.
I recognize the difference between the world of truth and fantasy.
I acknowledge the fact that survival is the highest law.
I acknowledge the Powers of Darkness to be hidden natural laws
through which I work my magic.
I know that my beliefs in Ritual are fantasy but the magic is real,
and I respect and acknowledge the results of my magic.
I realize that there is no heaven as there is no hell,
and I view death as the destroyer of life.
Therefore I will make the most of life here and now.
I am a Vampire.
Bow down before me.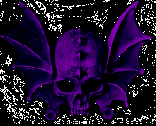 "A vampire lives in a constant state of desire and disgust. His nature often revolts him, but he doesn't have the will to deny his indulgences. There's the killing, but there's also the pleasure, the sensuality, the lust. The sheer ecstasy of it all."
~Forever Knight - Stranger Fiction~

Nine Inch Nails
Burn Lyrics


This world rejects me
This world threw me away
This world never gave me a chance
This world gonna have to pay

Well I don't believe in your institutions
I did what you wanted me to
I'm like the cancer in your system
I've got a little surprise for you

Something inside of me
Has opened up its eyes
Why did you put it there?
Did you not realize
This thing inside of me
It screams the loudest sound
Sometimes I think I could

Burn

I look down from at where you're standing
Flock of sheep out on display
With all your lies bumped up around you
I can take it all away

I'm gonna burn this whole world down

I never was a part of you

Burn

I was a soldier
I am corruption
I am the agent
Of your destruction
I am perversion
Sick with desire
I am your future
Swallowed up in fire
No one commands me.
No man. No god. No elder. No prince.
What is the claim of age for ones who are immortal?
What is a claim of power for ones who defy death?
Call your damnable hunt.
We shall see whom I drag screaming to hell with me.






JUST GO LOONY?
When the world is full of care
And every headline screams despair
When all is rape, starvation, war, and life is vile
Then there's a certain thing I do
Which I shall pass along to you
That's always guaranteed to make me smile...
I go...
LOO-OO-OONY!
As a light-bulb battered bug
Simply
LOO-OO-OONY!
Sometimes foam and chew the rug
Mister, life is swell
In a padded cell
It'll chase those blues away...
You can trade your gloom
For a rubber room
And injections twice a day.
Just go
LOO-OO-OONY!
Like an acid casuality
Or a
M00-00-NIE!
Or a preacher on T.V.
When the human race
Wears an anxious face
When the bomb hangs overhead
When your kid turns blue
It won't worry you
You can just smile and nod your head.
When you're
LOO-OO-OONY!
Then you just don't give a fig...
Man's so
PU-UU-UNY!
And the Universe so big
If you hurt inside
Get certified
And if life should treat you bad
Don't get
EE-EE-EVEN
Get MAD!



"NO SANE MAN CAN DANCE"




'Cause, "Cake or death?" That's a pretty easy question. Anyone could answer that.

"Cake or death?"

"Eh, cake please."

"Very well! Give him cake!"

"Oh, thanks very much. It's very nice."

"You! Cake or death?"

"Uh, cake for me, too, please."

"Very well! Give him cake, too! We're gonna run out of cake at this rate. You! Cake or death?"

"Uh, death, please. No, cake! Cake! Cake, sorry. Sorry..."

"You said death first, uh-uh, death first!"

"Well, I meant cake!"

"Oh, all right. You're lucky I'm Church of England!" Cake or death?"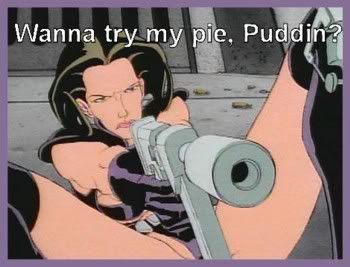 "LET THE HUNT BEGIN"
It was a midnight dreary. The twisted branches swayed in the mist. Twas there she kept the evils under her spell...they whispered among the boughs. A single bite injected the venom. It sleeps within. The masses stood watch. Soon it will awake to feed. Murderous merciful dreamer. Intoxicating blood of mirth."
~MzMadneZz~

| | |
| --- | --- |
| Member Since: | Jan 11, 2006 |
| Last Login: | Feb 09, 2007 |
| Times Viewed: | 14,262 |
---
| | |
| --- | --- |
| Times Rated: | 753 |
| Rating: | 9.456 |
Rate this profile


---
HisFelina
04:51
Apr 14, 2023

MistressofChains
01:23
Jan 29, 2023
ShadowDollie
21:43
May 08, 2021
[
All Comments
]
REAL VAMPIRES LOVE VAMPIRE RAVE
Vampire Rave is a member of
Page generated in 0.0696 seconds.