~*Stuff about Me and Poetry*~


I Have Seen Whence You've Been
By Danny C

I pulled your picture upon the screen, sat down and looked how your eyes do gleam.
Inspiration that's what I need, I sat down to write, looked up to your smile and landed in a dream for a while.
There were Unicorns, Dragons and all sorts of nice Beasts; there was a Rainbow by the light of the moon.
Blackness surrounded every step I took and every creature shone bright like those of a fairy tail book.
Near a stream by the old Babbling Brook, there shone a light on an old Magic Book.
I turned the first few pages but there was nothing on there.
A voice shouted out, "no, no, no, no, no. If thou wishes to see inside the dream turn the pages at a rate of, one then two then three".
I reopen the book, I held all the pages, and I flicked through them, for what seemed ages and ages.
As the days got shorter and the nights became long, through out my new vision I heard this sweet song.


"You will burn for what you did to me,
and I hate you I hate you I can never be free.
You will rot for what you put me through,
Where is my knife I know just what to do?

I slash I bleed my life has no need
Bleed'n every drop of a life now gone
I slash I bleed my life has no need
Bleed'n every drop of my hell coursed by you

I cannot sleep with this burning inside
I can not hide were there's nowhere to cry
My world so cold, I live without spirit or soul
It is the dark I now seek, my warmth my shelter my one resting place,

I slash I bleed my life has no need
Bleed'n every drop of a life now gone
I slash I bleed my life has no need
Bleed'n every drop of my hell coursed by you".


I awakened my eyes from the torment I had seen, tears like rain-shattered pieces embedded in pain.
As I looked all around Unicorn had gone, the rainbow did fade, no longer did the sunrise at the start of the day.
Then something said "you must leave now", I went to ask why but was told only "this is how".
Rubbing my eyes I returned to the screen, where I was once more looking into your eyes before OUR sad dream. I know better now why I care for you so, it's because deep down your really are my friend my love my trusting beau.......The End
©~ D.C. ~ 14 Dec 05






VAMPIRE RAVE
EFECTIONATLY KNOWN AS THE RAVE
IS MUCH MORE THAN A GATHERING PLACE
HERE AT VR SOME OF THE STRONGEST BONDS
OF ANY COMMUNITY HAVE BEEN FORMED
IF YOU ARE INTERESTED IN LEARNING OR JUST TO UNDERSTAND
THERE IS A PLALITHERA OF WEALTHY ONGOING RESEARCH
MATERIAL CONSTANLY UPDATED THROUGH WELL
OVERSEEN FORUMS, DESCUSION GROUPS AND MEMBERS ARTICALS
MEMBERS UPDATE THEIR PROFILES REGULARY
WERE SOME OF THE MOST VISUAL POETRY AND STORIES CAN BE ENJOYD
ADDING GREATLY TO THE OVERALL VISUAL WONDER OF THE RAVE
WITH 24 / 7 HELP AND ADDVICE FROM A BEUATIFUL TEAM
OF SUPPORT STAFF THERE NEVER IS TIME TO STRESS
MY FAVORITE THING ABOUT THE RAVE
THE BITEING, THE ARTICALS, NEW BONDS, JIONING IN ON
A RESURCH FORUM, QUIET TIMES ENJOYING PROFILES
LOGGING ON TO SEE THE GREETNS LEFT BY OTHERS
LEARNING FACT NOT FICTION
READING OF THE FICTION WHILE GETTING TO THE FACT
KNOWLEDGE BASE OF THE SUPPORT STAFF
QUICK RESPONSE OF THE SUPPORT STAFF
BONDS THAT ARE SO EASILY FORMED WITH THE SUPPORT STAFF
THE OVER ALL EVER EVOLVING RAVE ITSELF SO DARK'n'MYSTERIUOS
IN THE WAY IT NEVER STAGNATES INTO DRAB AND BOREING.











Quiero hacerte con todo mi passion. Mis manos viajarán a través de su cuerpo y mis labios consumirán su
carne.


If I have one weakness, it would be the appreciation of another's worth.

The NIGHT, DARKNESS, LOVE and ME
Like the Ledgon of Arthur ( The Land and the King are ONE ).
As it is with the night, it's followers and myself.
Am I a VAMPYRE?. To those that truly know of the roots of the religious Origin, Yes I always have been. And shall always continue to improve on the Virtuous Path, to uphold the sworn allegiance to serve, protect and practice the Rites, Rituals and Rebirth of the Gathering.

The Darkness is a Friend, Sanctuary a place of comfort. To relax, refocus and regain strength. I do not worship any of the Beast that dwell in there, nor do I have fear of them. I traverse amongst them as one does walking in a free hospitable Land. Do the beast and creatures of this Realm serve or have fear of me ?. I truly cannot say, I make savants of nothing, which does not stop all forms from wishing to serve. As for the fear aspect. Although I do not set out to project this around me, I will with striving endeavor set out to destroy all challenges that stand between me and the ending of my journey. Whichever path is currently before me.

Some view Humans, like herded cattle or gardens of vegetables. It is the way of the Vampyre to ensure Humans learn to excel. For it is they that ultimately build the environments we live within. One day we may see our younglings reach for power positions amongst Humans. And in doing so, they will ensure those of the Gathering a prosperous future. So in respect I treat my feeding grounds well. This way, generations after me, there is a place for Vampyres to remain free.


Viajaré dentro de usted con amor y con lujuria. Le llenaré de maravillas y de dicha erótica. Me envolveré los brazos alrededor de usted y le robaré lejos. Yo le entramparán con miradas fijas y las palabras a que digo.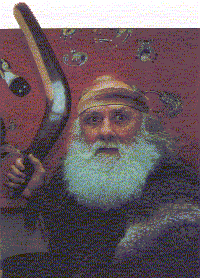 Song Lyrics that Visualize Well:

Love Bites
Def Leppard
(Clark/Collen/Elliott/Lange/Savage)

If you've got love in your sights
Watch out, love bites
When you make love, do you look in the mirror?
Who do you think of?
Does he look like me?
Do you tell lies?
And say that it's forever?
Do you think twice, or just touch 'n' see?
Ooh babe
Ooh yeah
When you're alone, do you let go?
Are you wild 'n' willin' or is it just for show?
Ooh c'mon
I don't wanna touch you too much baby
'Cos making love to you might drive me crazy
I know you think that love is the way you make it
So I don't wanna be there when you decide to break it
No!
(CHORUS)
(Love bites, love bleeds)
It's bringin' me to my knees
(Love lives, love dies)
It's no surprise
(Love begs, love pleads)
It's what I need
When I'm with you are you somewhere else?
Am I gettin' thru or do you please yourself?
When you wake up will you walk out?
It can't be love if you throw it about
Ooh babe
I don't wanna touch you too much baby
'Cos making love to you might drive me crazy
Oh
Ooh yeah
(Love bites, love bleeds)
It's bringin' me to my knees
(Love lives, love dies)
(Love bites, love bleeds)
It's bringin' me to my knees
(Love lives, love dies)
It's no surprise
(Love begs, love pleads)
It's what I need
If you've got love in your sights
Watch out, love bites
Yes it does
It will be hell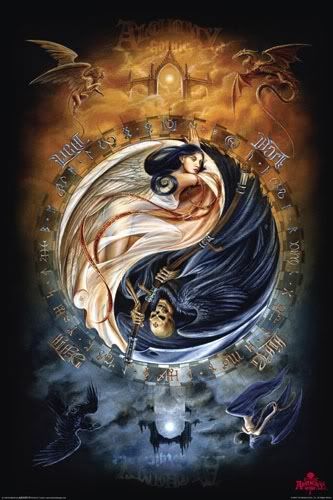 ANGEL
Rammstein

Live in virtue, no desire
In the grave an angel's choir
You look to heaven and wonder why
No one can see them in the sky

Just as the clouds have gone to sleep
Angels can be seen in heavens keep
Alone in fear they question why
Goddamn not an angel when I die

Angels live, they never die
Apart from us, behind the sky
They're fading souls who've turned to ice
So ashen white in paradise

Just as the clouds have gone to sleep
Angels can be seen in heavens keep
Alone in fear they question why
Goddamn not an angel when I die

Goddamn not an angel when I die
Heaven must be hell in the sky





~*About Me*~

Personal Stuff, Appearance, ect:



Did Service in - 1st Task Force HQ Coy ODF Def Plt RAR, Sgt
Twice Army Middleweight Champion
Once Armed Forces Middleweight Champion


Around the Base everyone new me as FANG,
a nickname bestrode upon me, due to a thirst
for enemy Blood, and my mongrel dog
attitude, to keep my team alive.



Fit to Solid
Dark Hair
Blue Eye's (been told they go Royal Blue when I'm in a romantic mood)
2' 46" tall
76 kg
5 ink (fav a Black Rose (upper arm))
Piercing (just ask)
Give me a Bundy or slab of VB any day lol (nah just a social drinker)
Grew up mostly in street gangs
Now, Self-Employed Carpenter/Builder
Enjoy a good B-BQ's with close friends




Music:



My music taste varies with the mood of the moment
Although I have a passion for good guitar work (Slash, The Edge, Angus ect)
and loud drum beats.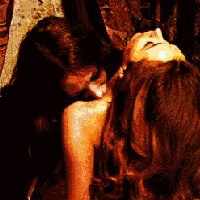 Movies: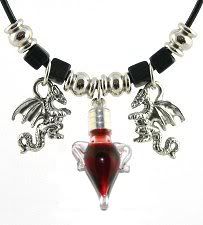 Places I would like to go with my Soul Mate:

Canada/Alaska~Scotland/Wales
Island hopping around the World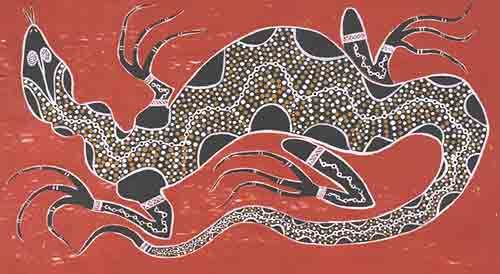 My Interests:

I like to research ancient races, but not the common types of (Egypt, Incas, Mayans ect)
I prefer the little known ones (the un-named race that lived 10,500yrs ago, Aboriginal Dreamtime, Vikings, Druids ect)


Numerology Reading



PheaR, your Life Path of 7 ...


You are a reserved, analytical and peace-loving soul who is blessed with intuition and intelligence. Your ability to concentrate, learn and absorb information far outshines other numbers and you often excel at all forms of scholastics. Usually your intellectual prowess as well as the clarity and foresight of mind is very evident to others at an early age.

However at the same time you are also a very spiritual number. This is because you believe whole heartedly in the relationship between Mother Nature and science. This is part of your inquisitive nature and determination to get to the bottom of what makes the world tick.

You dislike braggarts, gossips and neurotic individuals and find socializing difficult. This is because you can barely hold back your contempt of other people, who are often, indeed acting like fools. You dislike crowds, noise and confusion, so others are more likely to find you watching television at home rather than attending a big sports events.

As you are so intelligent and intuitive, you almost always end up being in the right place at the right time. Number 7's tend to excel at any career that they choose as they have the discipline and mental power to master anything in half the time of the other numbers. As they are so smart, they are also often very good with money and never make the mistake of letting compound interest work against them. If you are a seven then you are the number that is probably the most reluctant to lend or borrow money.

Your mind works at the speed of lightening but often this makes it difficult for you to be understood by others. Others simply cannot evaluate or analyze information as fast as you. Some 7's have such quick minds that they have difficulty expressing themselves. One of your life path challenges is to learn how to slow down and accommodate those that may not be as smart as you but may offer you emotional rewards in your life.

The fact that you are so easily misunderstood makes social and love situations very challenging for you. Usually 7's suffer a great deal of rejection from their peers as they are seen as contemptuous and aloof. Overcoming shyness is also a common problem for sensitive 7's who can't understand why others don't appreciate how smart they are.

You are not likely to have a wide circle of friends, but once you do accept someone as your friend the bond is usually for life. The same thing goes for your love life. It is not unusual for a seven to go their entire life without a partner simply because you cannot relate to the emotions and drama that accompany most relationships. This causes you to appear self-centered to others as you opt to spend your time on more interesting subjects.

As emotions are very trying for your brilliant mind, you may find yourself feeling very unbalanced when you are in a relationship. More than any other number you are very prone to negative codependent behaviors such as obsession or acting out fears of abandonment on a partner. For this reason many close personal relationships don't often last.

You are happiest when you are alone to pursue your innermost thoughts and inner dreams. You may also be interested in the occult or metaphysical matters as well as science, anthropology, archaeology and religions. Many number 7's are great music lovers as it is an art form that blends math with spiritual qualities.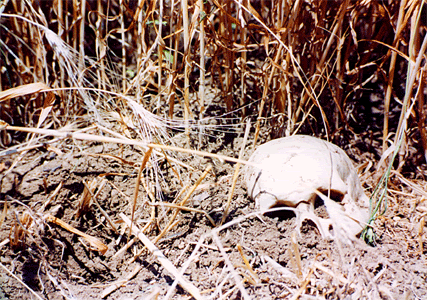 LIKES and DISLIKES
Well im genraly easy going happy go lucky type of bloke, that lives by the principle of each to there own.
like most i have my ups'n'downs. And like most, i try to work through things.


If there is any thing else you wish to know about me just ask(msg, ect).


This My City Melbourne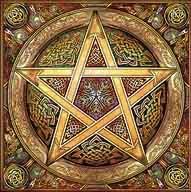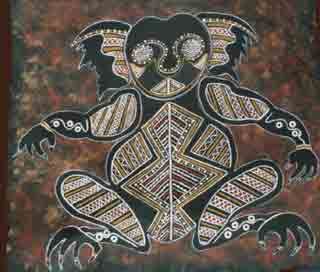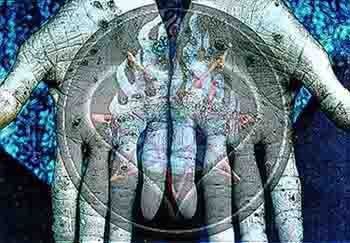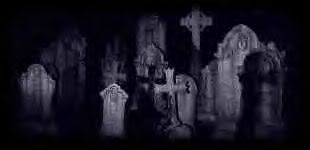 Thank You For Your Time
And Remember

© Immortal Eternity is Only the BEGINNING
DannyC 2006 ©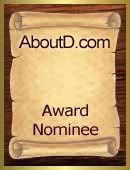 http://www.aboutd.com/