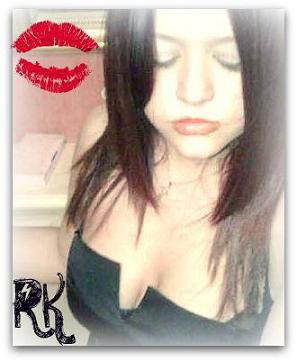 | | | |
| --- | --- | --- |
| | | |

Websites
Quote:

† Sarcasm is the lowest form of wit, only to those that have never mastered the art, & always fall victim to it †


I need to have a complete revamp of my profile, as things that I have wrote 2 years ago are no longer relevant. I'm not the same unhappy person I once was. Infact, I've never been happier, & I never thought I'd say this, but I've become a cheerful & happy person, that wakes up every morning not being able to wait to see my beautiful man, Phil, and my beautiful little 9 week old boy, Teaghan. Life is wonderful, & I wont waste one more minute of it. Suprised? Me too.







Name: Rachel Katherine

Nickname: Rose

Age: 23

Location: England

Sexuality: Wouldn't you like to know...

Status: Madly inlove & engaged.

Work: Nurse.... But full time mum for now.

Religion: Athiest/Agnostic

Eyes: Black/Brown

Height: 5'8

Figure: Full figured

Humour: Very sarcastic, dirty

Starsign: Gemini, Tiger

Children: None

Alcohol: Lots of it...

Drugs: Not anymore...

Likes: Intelligence, sarcasm, wit & of course my Phil.

Hates: Ignorant, stupid, illiterate people...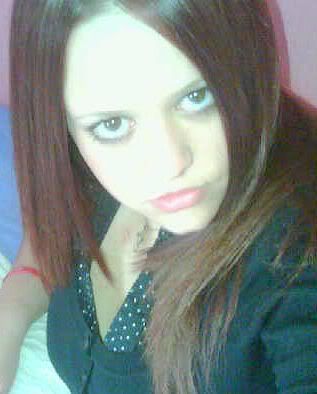 I'm going to write as honestly as I can about myself, most people on here portray themselves how they want to be seen, not actually who they are...I'll put the good, with the bad.

...Im lazy, I smoke, an act of damaging health. Im a straight forward person, therefore offending someone becomes part of everyday life. I love to throw my temper around, not knowing how to control them...

...Im an impatient person; especially to things that does not interest me. Im confident yet feel inferior, very contradicting. Im not an obedient person, -no-one- can change this fact. I suppose I would catergorize myself as very dominant. It's my way or the high way on a few things, but Im not an unreasonable person. People say I have most of my problems with people in "authority".




Im a very stubborn, uncompromising, argumentative person. I like to push people & see how they react, I'm a bit of a bitch really...I'm very sarcastic & people tend to get easily offended by me, most of the time it's not intentional. I dont go looking for confrontation or provoke it, but If Im honest I quite enjoy it. I don't like to talk very much, I prefer to observe......

Work wise I have done many things, I'm a qualified hairdresser, nail technician, & beauty therapist. I did Business Admin, insurance, fashion, teaching programmes...Nothing seems to interest me in this particular area of my life, hopefully I will get lucky & find something that mentally challenges me & keeps me interested.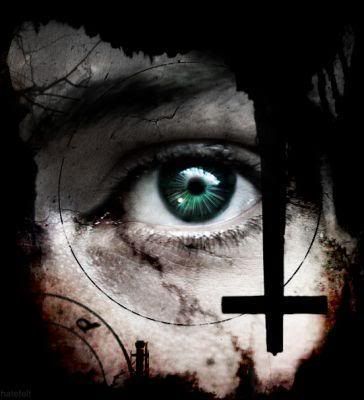 This is a quote out of a book I read which amused me as it reminds me of myself & it's similar to what people say about me in arguments;

"Except getting mad at her never did any good. Most times, if you had the king, she had the ace. If you had the ace, she had a trump. Also, the woman would fucking escalate. If something happened & I got irritated, she'd get pissed. If I got pissed, she'd get mad. If I got mad, she'd go fucking Red Alert Defcon I & empty the missile silo's. Im talking scortched fucking earth."





I hate people that cant hold intelligent, intellectual conversations. I hate people that are as deep as my little finger. I hate people that are sweet as sugar to your face, but stab you in the back as soon as it's turned. I hate people with no loyalty. & I hate know nothing fucks.

I love my job. I love doing work for charity. I love traveling. I love earning an abused woman or childs trust, when the person they should have trusted most abused it. I love reading. I love swimming in lakes miles from civilization. I love my own company more than that of others.




| | |
| --- | --- |
| Member Since: | Sep 02, 2006 |
| Last Login: | Apr 28, 2010 |
| Times Viewed: | 21,985 |
---
| | |
| --- | --- |
| Times Rated: | 460 |
| Rating: | 9.74 |
Rate this profile


---

MistressofChains
21:19
Jan 21, 2023
Elipsis
04:33
Oct 15, 2022
(Rated a 10 by GreyDragon)

Ylvax
23:36
Apr 01, 2022
[
All Comments
]
REAL VAMPIRES LOVE VAMPIRE RAVE
Vampire Rave is a member of
Page generated in 0.1216 seconds.