| | | |
| --- | --- | --- |
| | | |

Quote:

Vae Victus!!!!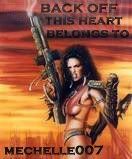 I am a soldier in the US Army.
I stand 6'5" weighing 215lbs.
I have blonde hair (natural).
I have blue eyes.
I wear Abercrombie and Fitch clothing.
I have been shot twice, stabbed once, blown up seven times.
I refuse to die.
I like people smarter than me (doesn't take much).
I love heavy metal of all kinds.
I wear those clothes mentioned above to metal concerts.
I mosh with the best in those clothes mentioned above.
I am Southern.
I do not NOR will not judge people on their beliefs or values.
I do not lie nor do I break promises.
I hate people that do.
I HATE people that look down on others.
I hate people that beat around the bush.
I like bluntness.
I admire strength and intelligence.
I admire those who have both.
I respect those who fight for what they believe in.
I like it rough.
I am a sex fiend...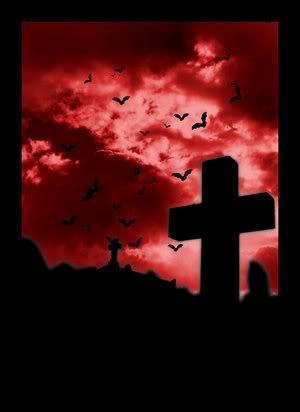 I am not nor look gothic or vampiresque. However, before you burn me at the stake or stone me, I am deeply attracted to the sub culture. Lolita, Goth, Emo, or whatever you wish to call yourself if you can have a remotely intellectual conversation with me, I will talk. Plus, you're all beautiful.



Ok I had a few say my profile was too short, so I'm adding now.



I have one favor to ask of you all: I don't care if you dont like my government, I don't care if you don't like my president, I don't care if you dont like my military, just keep it to yourself. I have had people come up to me and tell me they didn't believe in this war we fight. I don't care, I joined because my brethren are dying. I would gladly give my life for any man or woman in any uniform. But the biggest disrespect I've ever had, was a woman... an American woman, spit on me while I walked through the airport to catch a plane home for R&R. SHE FUCKING SPIT ON ME! The one thing that kept me from ripping her apart was the fact that I was to sad. 1 day prior a very close friend of mine was killed.


If you want to discuss the military with me fine I'm game, but DO NOT verbally bash, disrespect, or hate while talking with me.


Moving along. I wont leave comments when I rate you. I don't expect you to do the same.

!!FUCKING UPDATE FOR ALL YOU!!
I WILL RATE YOU A 10 AUTOMATICALLY IF YOU HAVE NOT RATED ME FIRST. IF YOU HAVE RATED ME AND RATED ME LOWER THAN AN 8 YOU WILL GET WHAT YOU RATED ME. 8-10 YOU GET A 10. PLAIN AND SIMPLE. IF YOU COME BACK AND RATE AT LEAST AN 8 I WILL GIVE YOU A 10 AS PROMISED.
I now return you to my profile.

If you add me as a friend, please inform me. I don't mind just let me know. Be it a message or a comment. Just say "Hey Jack Ass I added you." and I'll say, "Hey thanks." And we will grow close or apart, depends on if you can deal with the bluntness that is The Sandman.



My nickname "Sandman" was given to me during Boot Camp for the USMC. I've been through to Recruit Trainings. Marine Corps and Army. So I've been through hell twice, and enjoyed it.





I do not believe in a "god" or higher power. My reasons for this are my own so do not ask unless I tell you that you have the privilege to ask me anything. I DO believe in Man's (thats man as in both sexes) ability to overcome all trials and tribulations, set before him, by his own will power. As such, I believe one can over come death by will.


Things I live and will die by:



Chivalric codes

* I shall respect all weaknesses, and shall constitute myself as the defender of them.
* I shall love the country in which I was born.
* I shall not recoil before my enemy.
* I shall never lie, and shall remain faithful to my pledged word.

Seven Virtues Bushido

* Rectitude (義, gi)
* Courage (勇, yū)
* Benevolence (仁, jin)
* Respect (礼, rei)
* Honesty (誠 makoto, or 信 shin)
* Honor, Glory (名誉, meiyo)
* Loyalty (忠義, chūgi)
* Filial piety (孝, kō)
* Wisdom (智, chi)
* Care for the aged (悌, tei)

Army LDRSHIP

* Loyalty - Bear true faith and allegiance to the U.S. Constitution, the Army, your unit, and fellow Soldiers.
* Duty - Fulfill your obligations.
* Respect - Treat others as they should be treated.
* Selfless Service - Put the welfare of the nation, the Army, and your subordinates before your own.
* Honor - Live the Army Values.
* Integrity - Do what's right, both legally and morally.
* Personal Courage - Face fear, danger, or adversity, both physical and mental.

Here's a little quote to get your panties in a bunch and show my true heart.

"THE UNITED STATES MARINE CORPS... is over 225 years of romping, stomping, hell, death and destruction. The finest fighting machine the world has ever seen. We were born in a Bomb Crater, Our Mother was an M-16 & Our Father was the Devil. Each moment that I live is an additional threat upon your life. I am a rough looking, roving soldier of the sea. I am cocky, self-centered, overbearing, and do not know the meaning of fear, for I am fear itself. I am a green amphibious monster, made of blood and guts, who arose from the sea, feasting on anti-Americans throughout the globe. Whenever it may arise, and when my time comes, I will die a glorious death on the battlefield, giving my life for Mom, the Corps, and the American Flag. We stole the eagle from the Air Force, the anchor from the Navy, and the rope from the Army. On the 7th day, while God rested, we over-ran his perimeter and stole the globe, and we've been running the show ever since. We live like soldiers and talk like sailors and slap the Hell out of both of them. Marine by day, lover by night, drunkard by choice"

~ Anonymous Marine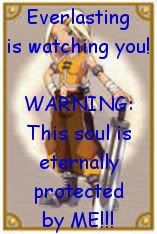 | | |
| --- | --- |
| Member Since: | Jul 19, 2007 |
| Last Login: | Apr 26, 2008 |
| Times Viewed: | 8,087 |
---
| | |
| --- | --- |
| Times Rated: | 681 |
| Rating: | 9.487 |
Rate this profile


---

Witchykitten
09:11
Sep 07, 2023

MistressofChains
04:24
Jan 18, 2023

ReaperSoulMate
05:43
Apr 05, 2022
[
All Comments
]
REAL VAMPIRES LOVE VAMPIRE RAVE
Vampire Rave is a member of
Page generated in 0.0707 seconds.