| | | |
| --- | --- | --- |
| | | |

Quote:

We need to be reminded sometimes that a sunrise lasts but a few minutes. But its beauty can burn in our hearts eternally. -- Drizzt Do'Urden



I am a 25 year old happily married mother of a 7 year old. We were wed on Oct 13th of 2008, and I haven't ever been happier with where I was in my life than I am now

I work the night shift (11pm -7am) at an airport detailing business men's private jets. Here I am in a Gulfstream 5




I also love fantasy art, I appreciate a beautiful woman portrayed in art. I would love to be one of those models one day. Some of my favorite artists are: Dorian Cleavenger, Luis Royo & Boris Vallejo.




But, I have found the man of my life. He treats me wonderfully, understands me, and lets me be myself. Here he is:


He's not very computer literate, so just bear with him! I do! (I love you hunny!)


As I mentioned earlier, I have a daughter now. Her name is Angel (That is her real name). She's 7 years old. Without her helping me along in my life, who knows where I'd be.. She's a lot like myself when I was little, and that is a scary thought!

This girl has quite an imagination on her as well. I believe that one day she will be a writer. She tells me bedtime stories each night of dragons, fairies and pirates!





Dagorhir:

I fight weekly with a group called Dagorhir. It's like a cross between the SCA and Nero/Amtgard, but no magic stuff. What is Dagorhir? I bet you are wondering.. Well for all of those in the SCA, you may already know of it, it is a lot like the SCA except for the weapons and strict rules on garb and period personas. Dagorhir is many things to many people. Dagorhir combines fast-paced full-contact combat simulation with elements of live action role-playing. Dagorhir combines elements of both history and fantasy. Dagorhir is both a sport and a game. Dagorhir's participants experience their fantasies on a variety of levels. Yes, we have people who dress like elves, goblins, and such. I have the best time playing the game. I have met so many of my current friends through Dagorhir, and this is where I met my love. I know it is a bit geeky, but I have come to terms with myself, and finally realized that I am, indeed, a geek.




Chain Maille Armor:

I also make chainmail armor, mainly for myself. I've only sold two pieces. It takes too long to make and sell full time around a job and child. But, I've come up with a design for womens style chain, since most is designed for men, and there are some chicks out there like me who like to fight! I don't have many pics of the things I've made, but I do have a few in my Portfolio along with other miscellaneous pictures. I do also have descriptions under all of the pics, if you're curious enough.





I'm a calm, and collected person. I only open up to those who really know me. I am shy at first, but when around a group of tight friends, I have been known to act goofy at times (I have my moments!). I love to learn new things, and I have to constantly keep my mind busy. I love to watch the History Channel, my television is rarely changed from that channel.

I'm also interested in a lot of things, I could go with the usual here, movies, music and books, but then it goes into what types. But, I spend my week pretending to be "normal" and working. and weekends are usually spent having some kind of fun one way or another. But, my daughter is a main part of my life, my love is another, and I've gotta throw Dagorhir in there somewhere!




Music:

I mainly listen to industrial, goth and EBM. Bands like Apoptygma Berzerk, Neurotic Fish, Covenant, Icon of Coil, Assemblage 23, System Syn, I Parasite, Bauhaus, Gwar, Joy Division, Corvus Corax, Andriod Lust, Sisters of Mercy, Cruxshadows, VNV Nation, Voltaire, Type O Negative, Danzig, VAST, Front 242, KMFDM, Frontline Assembly, Ministry, I know there's more, but you get the idea of what I like..


Movies:

Bah! All kinds, if it piques my interest, I watch it. Favorite movie is Pirates of the Caribbean 1 &2 (Can't wait till the 3rd), I also like The Crow (first 2), War of the Worlds, Chronicles of Narnia, just about any zombie flick, House of 1000 Corpses, Phantom of the Opera, American History X, Snatch, Clockwork Orange, From Dusk till Dawn, Maximum Overdrive, Interview with a Vampire, Underworld, Labyrinth, Nightmare before Christmas, Identity, King Arthur, Lord of the Rings, You get the idea, I like comedy, drama, horror, just about anything.




Books:

I love the Dragonlance series with Raistlin & the gang!

I've also recently picked up David Eddings and have been reading Sparhawk's story & Belgariad

Forgotten Realms is good as well, can't forget about Drizzt! I just recently put down one of the books and need to make a trip to Borders for the next.

I also love the version of Phantom (of the Opera) by Susan Kay. She tells Eric's life story from birth to death, and it is just a beautifully sad story.

My library also consists of Ann Rice, H.G. Wells & a few books about serial killers.






A small little update:

My pc died awhile ago, and in the meantime, my premium membership expired :-( So, I am currently going to be re-working my profile to fit with the free account.



I don't get to write in this journal as much as I would like. I do blog weekly on my MySpace profile, as that is where my close friends and family are able to keep up on my life. So, if you are at all interested in reading about my life, (I have no clue why a stranger to me would be interested) but there is a link a little further down to my MySpace profile. So, do feel free and stop by there to see other miscellaneous things about me.






Some of the fantasy images on my page are either Dorian Cleavenger or Luis Royo. Please, if your going to save them for yourself, at least check out the artists pages:

Dorian Cleavenger

Luis Royo




How to make a Silverangel


Ingredients:

3 parts mercy

5 parts humour

3 parts energy


Method:
Combine in a tall glass half filled with crushed ice. Top it off with a sprinkle of caring and enjoy!
| | |
| --- | --- |
| Member Since: | Mar 07, 2006 |
| Last Login: | Feb 17, 2008 |
| Times Viewed: | 20,298 |
---
| | |
| --- | --- |
| Times Rated: | 1,002 |
| Rating: | 9.409 |
Rate this profile


---

NikkiAidyn
13:06
Oct 20, 2021
Earthgrinder
03:29
May 09, 2020

Crowscat
23:55
Jan 25, 2020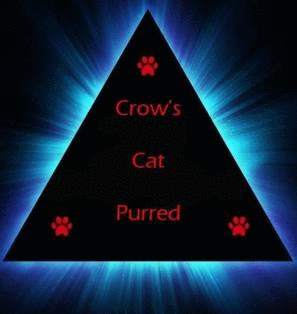 [
All Comments
]
REAL VAMPIRES LOVE VAMPIRE RAVE
Vampire Rave is a member of
Page generated in 0.0575 seconds.