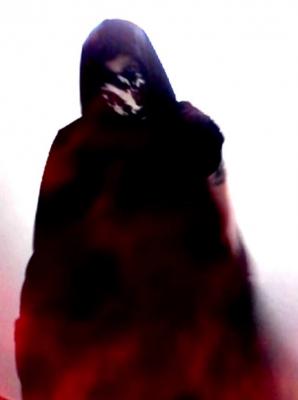 | | | |
| --- | --- | --- |
| | | |

Quote:

I'm like an old vampire, so it's important to talk to young people....
My name is Alan de Astudillo y de Berry
Descendant of the Roman Gens Statilia... Statilius is basically my surname in Latin.
I've had many vampyric experiences in my life, only the ones with my girlfriends were consensual... the rest were accidental & combat related.
I love women, roses, the moon, and blood...
I've been pretty solitary in the past years...
I have A- blood...
Genetically Roman-Visigoth (From Spain)
with some French blood...
I wanna meet some lustful female vampyres...
I have all the free time I want in the world to do what I want...
I produce music (EBM Industrial Rave mostly lately), videos, graphics.
I do martial arts (3 Styles) & I speak many languages...
I love reading, researching, keeping track of what's happening in the world....
I've had this growing feeling inside of me... this feeling of "not being like the others"...
Of wanting to be with people like me....
I love velvet & gold but hate money...
I love moonlight & starlight... I have tetrachromatic sight... the sun burns my eyes...
I'm very nocturnal...
Blood excites me...
And I know I'm not the only one...
¿Entonces... que quieres hacer querida.... mi amor?...
Family History from Heraldrys Institute of Rome
If you block bites, I'll bite you through the block.
If you're toxic, I'll bite you anyways, especially if you're a sexy vampyre.
I like Rule-Breakers & Pioneers.
I don't like Peasants, Plebs & Slaves.
I may or may not get along with Cancer, but I definitely won't get along with his plebish pet-slaves.
According to the AVA, I'm part of the 5%~ of Vampyres with a Criminal Record (Sort of, I always get acquitted), so don't fuck with me.
I can be your guardian angel or your executioner. The choice will always be yours.
Some people own simple websites and radio shows like Cancer in the US.
Other people like me have 2000 year old cities in Spain bearing their name such as Astudillo in Castilla y León & family artifacts dating from the Roman Empire in museums in Rome.
Cancer actually lives in a city my family founded centuries ago before the US national corporation was created. Back in the days of La Nueva España.
That's why the name of his city is in Castellano & not in Anglosaxon english.
On the subject of Goths, if you're english, or anything besides a Spanish noble, you'll never be a Goth in my eyes.
Gothic maybe, but never a Goth. Being a Goth is genetic, the Ostrogoths disappeared in Italy absorbed by the Lombards & Romans.
The only Goths left alive today are Spanish Nobles, which I happen to be part of. I probably have more Goth blood & DNA than Roman after 1600 years of inter-marrying.
Victorian is Anglosaxon, not Goth.
On the subject of Spanish Cloaks


The Higher you are in the pyramid, the more chances you have of wearing cloaks... Velvet cloaks is usually for nobles.




The lower you are in the pyramid, the more chance you have of wearing petty slave-worker jeans.



So you can't really insult me for being above you socially and wearing velvet cloaks, you're just gonna insult yourself for wearing peasant jeans.
If you wear jeans every day (I never wear jeans), and if the only place you see cloaks is in movies, you know you're working class and not Nobility.
The day one of you jean-wearing slave-plebs can afford a 1400 Euros Double-Layer Velvet Cloak, we'll talk.
Alfonso XI de Castilla y León, King of Castilla y León, as you can see he's not wearing jeans or crappy latex.
Roman Praetorians and Centurions
Below: Don Pelayo de Asturias, the Visigothic Noble who started the Spanish Reconquista
I have a Facebook but usually keep the Public Friend Requests disabled.
If you want to add me, message me and I'll open it up for you if it sounds like a good idea...
This is my one & only VR account and I will not be making secondaries.
Now that we've gotten that out of the way...
If you add me, rate me or fucks with me, I'll happily do the same with you...
Looking for Rh- Donors only. I take my health & medical Rh Incompatibility seriously.
As far as sex is concerned...
Just made this...



120 BPM Gothic Industrial EBM Rave
Composed this last night.

120 BPM Gothic Industrial EBM Rave.
Come if you wanna follow me... in the shadows...
To fulfill the Prophecy... of Blood...
Prophecy of Blood says I must take your soul
(Give me your blood... Give me your blood...)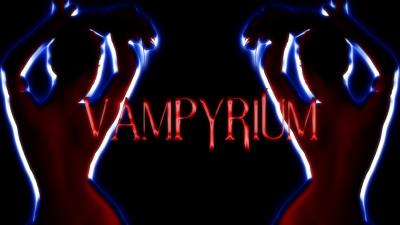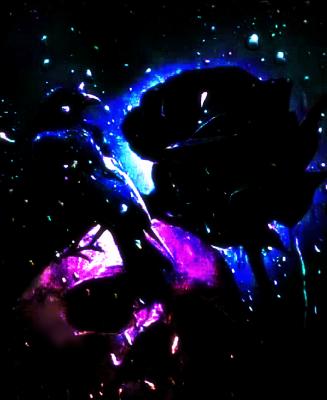 | | |
| --- | --- |
| Member Since: | Apr 23, 2018 |
| Last Login: | Oct 07, 2019 |
| Times Viewed: | 1,598 |
---
| | |
| --- | --- |
| Times Rated: | 110 |
| Rating: | 9.462 |
Rate this profile


---
LadyOctoberia
19:21
Nov 24, 2021

MistressofChains
00:15
Nov 11, 2021
you have been rated fairly

by

MistressofChains
EclipsedVoodoo
22:56
Nov 10, 2021
[
All Comments
]
REAL VAMPIRES LOVE VAMPIRE RAVE
Vampire Rave is a member of
Page generated in 0.0665 seconds.