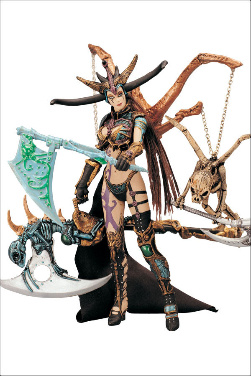 | | | |
| --- | --- | --- |
| | | |

Websites
Quote:

Gruff... Gruff... Who Approaches My Bridge ??? Iam a Troll so Pay the Toll...or I Shall EAT YOU!!!
PROUD MEMBER OF


THE COVEN OF INFINITUS SERENUS




This is Me with Ashes & Kasumi




The Above pic posted in Loving Memory of Ashes & Kasumi





I am currently looking for a Bridge to live under. As things stand right now i live with my husband and his parents under their Bridge. Willing to relocate to a Bridge anywhere, just to have one to call my own.


I'm A Sexy Troll


Crying Out to the Gods & Goddesses for Vengeance!




All right so my Hubby doesnt look like This Above Pic But in My Eyes He is All That and More ...He is Just a Lil Ole Chia Pet,
But His Heart is as Big and Courageous As This Pic Portrays




yah yah folks i realize this is the VR ...and i am a Troll so get used to it!!! i see Lycans on here Wiccans. Pagans, Vamps and fairie's also i have seen Hybrid Mix's....Just deal with the fact you now have a Troll roaming around here Now.




Casting Spells to Keep My World at Peace




This is What Happens When You Turn My World Upside Down


BELOW ARE MY PROTECTORS


My Best Friend in the world.


The Love of my Life My husband!

Hello All

I am Barb, I have been married for 14 wonderful years to DollShrinker, I am wiccan (solitary eclectic practicioner )

Likes
movies, music, anime, history, gemstones, guns, swords, knives, animals especially cats & dogs, i love Disney! GOOFY Rocks! so does TAZZ and TIGGER!, i have lots of interests if you want to more just ask me.

Dislikes

Being called "Barbie" or "Babs"
ignorant people
snakes
people who judge others on first impressions alone.
telemarketers on the phone especially the recorded ones.

AS for other information regarding me if you really want to know just ask me but I am a fiercely loyal person just ask my best friend LivNdedGirl or my husband DollShrinker.If you wish to know about my family be prepared for a long discussion! anyway i shall leave you with that for now.


The Dante's Inferno Test has banished you to the Fifth Level of Hell!
Here is how you matched up against all the levels:

Take the Dante's Divine Comedy Inferno Test



Mysterious and a scholar, you are a member of the Tremere clan. You are pretty loyal to your clan, well, you sort of have to...especially since you are blood-bonded to most of them. You are the intelligentsia of the Camarilla and are fascinated with the occult. Possessing the ability to use blood for magic, many clans don't like to approach you. However, that is fine with you. You tend not to trust the other clans anyway.

What Vampire Clan Do You Belong To?

If you went to hell, what role would you play?

gate watcher
You will be one of the billions of souls that make up the gates of hell. You profound in the ability to judge people. You cant lie the truth will come out of your mouth when somone tries to enter. You decide whether a person(s) can come into hell.
How do you compare?
Take this test! | Tests from Testriffic
You Are 32% Strange!
You are very slightly strange. This means you are quite normal. You don't exactly freak out old grandmas or anything. You most likely fit in well with the crowd. Hey, it's okay, being normal ain't so bad.


How Strange Are You?
Take More Quizzes
How evil are you?
What is your Aura

Yellow Aura
You have the Yellow Aura...

Relates to the spleen and life energy. It is the color of awakening, inspiration, intelligence and action shared, creative, playful, optimistic, easy-going.
How do you compare?
Take this test! | Tests from Testriffic
What is your demon type?

FALLEN ANGEL
Formally a servant in the kingdom of heaven, your search for answers beyond your conventional teachings has brought onto you a loss of innocence. enlightened, you strike back and defect, turning your white wings black in exchange for moral freedom. your thirst for individuality and power is what drives you most. your motto: "better to reign in hell than to serve in heaven". remember, black is not a color of evil,but a color of protection...you are probably hard to get close to.
How do you compare?
Take this test! | Tests from Testriffic
What mythical beast are you?

You are a Dragon
The fire in your soul will never be put out. So use that to help others. For your power and strenght will corrupt if you use it for yourself.
How do you compare?
Take this test! | Tests from Testriffic
What Mythic Creature are you?

You are a Vampire!
You are a Vampire! Your a loner and prolly have a very sadistic sense of humor you have an unnatural hunger for blood you like it warm where the heart still pumps congrats you are my fav mythic creatures...the demon of the night the vampire
How do you compare?
Take this test! | Tests from Testriffic
What is your spirit animal?

Hawk Spirit
Your spirit animal is the Hawk.
Perceptive, pragmatic and judgmental.
With the spirit of the hawk, one is capable of great knowledge, though they may fall by neglecting the views of others.
How do you compare?
Take this test! | Tests from Testriffic
You are The Devil
Materiality. Material Force. Material temptation; sometimes obsession
The Devil is often a great card for business success; hard work and ambition.
Perhaps the most misunderstood of all the major arcana, the Devil is not really "Satan" at all, but Pan the half-goat nature god and/or Dionysius. These are gods of pleasure and abandon, of wild behavior and unbridled desires. This is a card about ambitions; it is also synonymous with temptation and addiction. On the flip side, however, the card can be a warning to someone who is too restrained, someone who never allows themselves to get passionate or messy or wild - or ambitious. This, too, is a form of enslavement. As a person, the Devil can stand for a man of money or erotic power, aggressive, controlling, or just persuasive. This is not to say a bad man, but certainly a powerful man who is hard to resist. The important thing is to remember that any chain is freely worn. In most cases, you are enslaved only because you allow it.
What Tarot Card are You?
Take the Test to Find Out.
| | | |
| --- | --- | --- |
| Greed: | Medium | |
| Gluttony: | Medium | |
| Wrath: | Medium | |
| Sloth: | High | |
| Envy: | Low | |
| Lust: | Medium | |
| Pride: | Medium | |


Discover Your Sins - Click Here

Just another tidbit about me my I am Bi-Sexual and not ashamed of this fact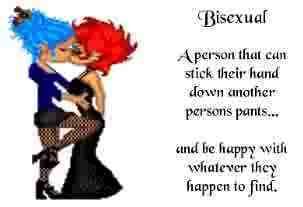 How Randomly Cute Is Your Personality?

Evil Cute
Your personality proves to be an evil kind of random cute! Don't worry its a good thing... the gummy bears wont kill you... yet.
How do you compare?
Take this test! | Tests from Testriffic
Isis




Honorable, straightforward and idealistic. Active and self-confident.

Colors: male: white, female: blue
Compatible Signs: Osiris, Thoth
Dates: Mar 11 - Mar 31, Oct 18 - Oct 29, Dec 19 - Dec 31

Role: Goddess of motherhood, women, and magic; goddess of the South; protector of Imseti (the son of Horus who watched over the canopic jar containing the liver)
Appearance: Woman wearing the hieroglyph for "throne" on her head



What is Your Egyptian Zodiac Sign?
Designed by CyberWarlock of Warlock's Quizzles and Quandaries




What kind of Eyes do you have?

Eyes of Fate
You have the eyes or truth and pure heart you are true to the very end weather you have chosen the dark side or that special stop just in the middle whatever you do you do whole hearted nothing is left half finished the way you look at things..is what will be will be there is my denying such things
How do you compare?
Take this test! | Tests from Testriffic
A goat






A Goat represents your sexual appetite. You have an average interest in sex. You like it, but not all the time. You are preoccupied thinking about other things but when the time comes… you are a dynamo in the sack.




Take this quiz at QuizUniverse.com


Capricorn


You are very successful in life and are always planning for the future. You are probably already in a committed relationship and enjoy the intimacy that comes with your lovemaking.

You are direct with your lover about what you like and you like it when they are direct with you. You have excellent sex, because you make sure that it's a custom fit for yourself.

Sex matches: Taurus, Virgo, Scorpio


'What is your Sexual Zodiac?' at QuizUniverse.com




Disorder | Rating
Paranoid: Moderate
Schizoid: Low
Schizotypal: Low
Antisocial: Low
Borderline: Moderate
Histrionic: Low
Narcissistic: Moderate
Avoidant: High
Dependent: Moderate
Obsessive-Compulsive: Moderate

URL of the test: http://www.4degreez.com/misc/personality_disorder_test.mv
URL for more info: http://www.4degreez.com/disorder/index.html


What Is your Demon?

Death Watcher
You watch your enemies... finding their weakness and taking them down then... time is your ally.
How do you compare?
Take this test! | Tests from Testriffic
Which KoRn song are you?

COMING UNDONE
Relationships broken. You've experienced one and thats what this song is about. Your coming undone, from stress and depression. School or work is hard for you, and you hate the stupid people that roam the face of this planet. You might look strong, and people confide in you, but what people dont understand is that you too are delacate....until your pussed...then they dont want to mess with you!!!
How do you compare?
Take this test! | Tests from Testriffic
What's your inner spirit?

Tiger
You are fierce and wild. You tend to outrun everyone else in everything you do and you enjoy laying about or sleeping.
How do you compare?
Take this test! | Tests from Testriffic


You Are 36% Goth



You definitely have some gothicness going on, but you're far from being a stereotypical goth.

You enjoy certain elements of goth culture, but you're not going to be into something simply because it's goth.

It's likely that you're the type of person who totally defies labels. Good for you!

If you are into something, it's because you sincerely love it. Not because it projects a certain image.

Are you an Arc, Dark, or Fallen Angel?

Arc Angel
You are sweet kind and loving to all beings. You ascended from above to aid those that need you. You were gifted to bring love and joy into the hearts of all.
How do you compare?
Take this test! | Tests from Testriffic
| | |
| --- | --- |
| Member Since: | May 06, 2008 |
| Last Login: | May 29, 2011 |
| Times Viewed: | 7,384 |
---
| | |
| --- | --- |
| Times Rated: | 760 |
| Rating: | 9.591 |
Rate this profile


---
ReaperSoulMate
22:41
Mar 20, 2022
ShadowDollie
21:59
May 08, 2021

CailleachGealach
20:10
Apr 24, 2021
[
All Comments
]
REAL VAMPIRES LOVE VAMPIRE RAVE
Vampire Rave is a member of
Page generated in 0.0674 seconds.