| | | |
| --- | --- | --- |
| | | |

Quote:

Sticks and stones may break my bones, but whips and chains excite me. So throw me down, tie me up, show me that you like me.




Rawr:: This man is soo sexy!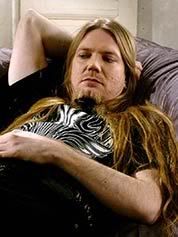 I love the movie, The Devils Rejects. So here is a picture of Captain Spaulding and a quote...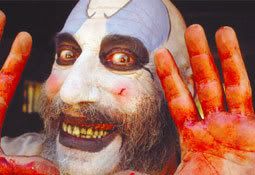 What's the matter, kid? Don't ya like clowns? Why? Don't we make ya laugh? Aren't we fuckin' funny? You best come up with an answer, cos I'm gonna come back here and check on you and your momma and if you ain't got a reason why you hate clowns, I'm gonna kill your whole fucking family.



">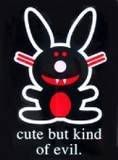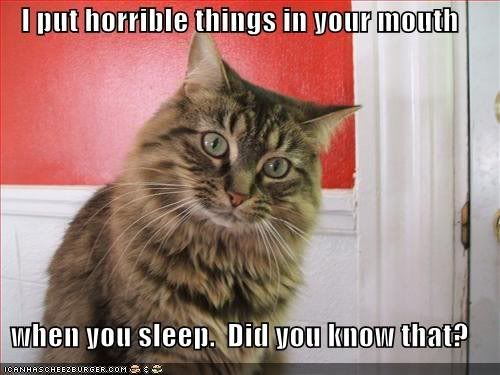 It is my opinion, as I am sure it is the opinion of others here, if you have time too look at my profile, then you have time to rate. Thank you.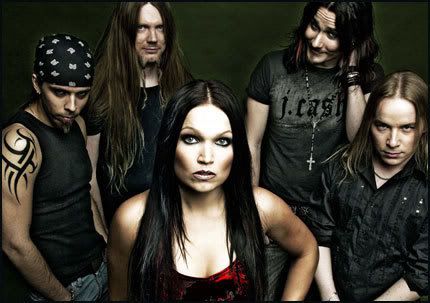 My Music
1.PanterA
2.Rammstein
3.Iced Earth
4.Hammerfall
5.MetallicA(1981-1991)
6.Heroes Del Silencio
7.Immortal
8.SepulturA
9.Opeth
10.Cradle of filth
11.Slayer
12.Arch Enemy
13.Children of Bodom
14.Six Feet Under
15.Dimmu Borgir
16.Emperor
17.Cannibal Corpse
18.Soulfly
19.SlipKnot
20.White-Rob Zombie
21.Black Label Society
22.Fear Factory
23.Tristania
24.rata blanca
25.Soda stereo
26.The Cruxshadows
27.Los Prisioneros
28.SatyRicon
29.Marilyn Manson
30.ColD
31.type o negative
32.KMFDM
33.NIN
34.Mar De CopAs
35.Lacuna Coil
36.hocico
37.Lamb Of God
38.HIM
39.hazel und gretyl
40.AC-DC
41.Iron MaiDen
42.DOpe
43.Misfits
44.PRodigy
45.smashing pumpkins
46.coal chamber
47.OrGy
48.sonata artica
49.Ministry
50.Machine head
51.stratovarious
52.Enslaved
53.psyclon nine
54.korn
55.Turmion Katilot
56.Gothminister
57.gwar
58.Skinny Puppy
59.God Module
60.T3CHN0PH0B1A
61.Blutengel
62.Wumpscut
63.Meshuggah
64.megadeth
65.testament
66.My Dying Bride
67.Stone temple pilots
68.The Cure
69.Depeche Mode
70.INXS (until 1997)
71.The Birthday Massacre
72.Combichrist
73.Static-X
74.Mushroomhead
75.prong
76.Unter Null
77.Jack Off Jill
78.The 69 Eyes
79.Sisters of Mercy
80.Guns N Roses
81.Godsmack
82.In flames
83.nevermore
84.Anthrax
85.kittie
86.King Diamond
87.KREATOR
88.Exodus
89.limbonic art
90.A.N.I.M.A.L.
91.Paul Oakenfold
92.underworld
93.molotov
94.Amorphis
95.system of a down
96.oasis
97.disturbed
98.deftones
99.staind
100.Mudvayne
Random things about me:
I consider myself unusual.
Mean when you deserve it.
Easy to get along with
Not perfect by any means.
A video games freak
A Lover
Bitchy
employed
Sexual
good cook
I like big boys.
I love sex.
If I hate you , I will elevate you as high as I can ... just to see you fall.
I am a love me/hate me person
Determined, but shy.
I have never broken up with anyone, I always get dumped.
dreamer
too fucking nice with some people when they don`t deserve it
lazy sometimes
pierced
always worried about the future
always missing someone


| | |
| --- | --- |
| Member Since: | Jun 27, 2006 |
| Last Login: | Mar 30, 2009 |
| Times Viewed: | 12,782 |
---
| | |
| --- | --- |
| Times Rated: | 513 |
| Rating: | 9.636 |
Rate this profile


---
LadyWiccanMoon
19:39
May 11, 2021

AlderxWolf
04:34
May 07, 2021

MorgenxStern
04:27
May 06, 2021
[
All Comments
]
REAL VAMPIRES LOVE VAMPIRE RAVE
Vampire Rave is a member of
Page generated in 0.1253 seconds.