| | | |
| --- | --- | --- |
| | | |

Websites
Quote:

When life offers you a dream so far beyond any of your expectations, it's not reasonable to grieve when it comes to an end
I hate you! Please stay~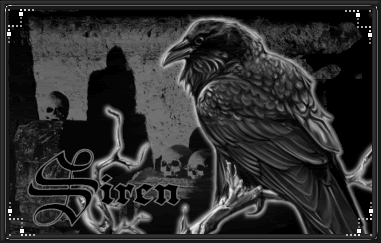 These are the walls that Siren Built


She didn't start out this way.
Someone somewhere turned her this way.
Don't pity the child who has lost her way.
For in the end, she will have her day.
There really isn't much I can say about myself. I was born. I have lived. And I have died only to be reborn. I live a life full of tragedy. And, I am sure many who read this have had their own tragedies.
We all have our personal demons. We either chose to stand up to them, or to cower into a corner. What have you chosen?
I am not here to give away everything about me. The fun is within the mystery. The more I get to know you, the more I will open up. If you cannot be patient, then I am not for you to know.
I will tell you though that I am not new here. If you are going to treat me like the dirt beneath your feet, expect it returned. And I DO rate back what I am rated. If you cannot appreciate my profile, tell me why should I appreciate yours?! I like the raters here who think they're the Prada of fucking profiles! ARE YOU SERIOUS?! *Rolling my eyes*

Some of you may already know me. But, I assure you that you really have no idea~

light vs. dark
good vs. evil
angel vs. demon
I'm two faced




I cannot tolerate anyone with no patience. I'm not referring to people who get agitated standing in a long line, or stuck in traffic jams. In that sense I would be classified 'very little patience.'
I'm talking about fools who send me messages, then flip out not even 5 minutes later, and delete me. Seriously, GROW UP!! Even though my status may show that I am online, I'm not sitting here 24/7. I do other things besides sit here!! I tend to like to move around quite a bit.
I've not been on this paticular profile long at all, and have had 2 such incidents. If you think I am sitting here ignoring you for the thrill of it, GET REAL!

~If you like my profile, I am honored. If you dont, I honestly don't care. This profile represents but a small part of who I am. ~
Feel free to add me as a friend. At least let me know though so that I might add you. I love cyber meeting new people. No place such as this where we can all wear our very best masks~~~

If you e-mail me, please make the e-mail worth responding to. I'm not trying to be pointlessly mean, but I'm tired of the 'How are you' e-mails. Or the 'What are you doing' e-mails.
Just don't get cruddy if I don't respond to those. 300 of the exact same e-mails are my daily limits!!


My rate system is simple. Everyone starts with a 10 from me. If you find that I've down-rated you, then there is a reason. And, I have no problem re-rating. I am, however A REVENGE RATER!!!! Sorry to those who don't like my little system. You get what you give. Easy enough~

I'm here to make friends from all over. There are some though that are here for reasons unknown. If you have a problem with your attitude, please stay away from me. We all have shitty days, but it doesn't give us the right to take it out on others.

I am a huge fan of art and poetry. If you have any that you'd like to share, I would love to see it.

I also love music. (Who doesn't) The genre's that I like widely vary. However, I don't care for country and rap. Just a personal opinion of mine.

FYI TO THE NEWBIES: PREMIUM MEMBERS CAN SEE WHAT YOU'VE RATED THEM!!

Also to the NON-PREMIUM MEMBERS: I gift memberships monthly. Why do I do it? Because I can! I have the best VR friends. This is the absolute least that I can do.

I love new blood. Feel free to e-mail me. 1 requirement though. Please have an ounce of intelligence. I don't mind helping you with your profile. But, there are acolytes here for that reason.

Once I rank up, I go around to as many profiles as possible to re-rate. For those who don't know: Every time you rank up, your rates will be worth more. So, I like to make sure I hook my friends up that way.



I'm a bitch. I'm a c*nt. I'm pathetic. It's good to be me.




My beliefs: I believe in hero's. I believe in angels, and that they walk this earth. I believe in God. I believe in Satan. I believe that everyone has the potential to be genuine.

My profile isn't the best organized profile. I do not like organization. It's too mundane.



MY COVEN AND PROTECTORS

~Falling From Grace~
Where does this heart go,
when the blood runs cold in these veins.
Where does this rage go,
when actions turn to remorse.
What of the carnal desires of the flesh,
when all reason and logic are gone.

Why do these tears run red,
when the ice in my being shines blue.
Why is it I think of you,
even as I feed upon my prey.
Why can't I forget you,
as memories cripple my senses.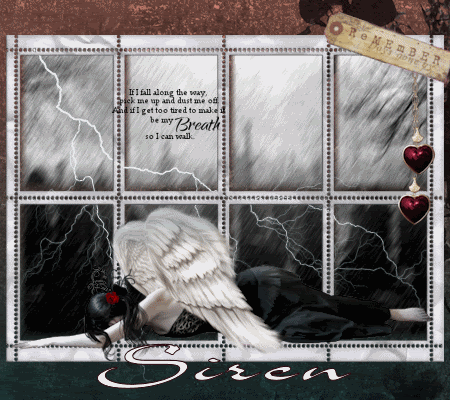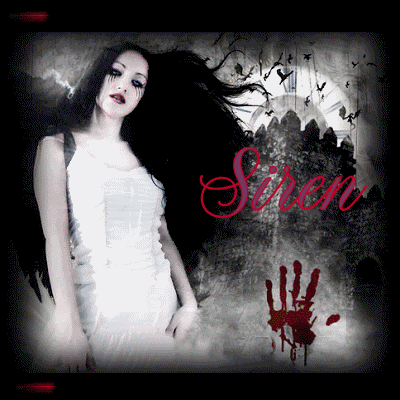 From whence this hunger comes...I do not know
Raging through my veins with an urgent power
Oh senseless urge....it troubles me so
Awakening to the night....a predator flower
The beast unleashed...not able to contain
My inner self anymore
Struggling with the urge...alas in vain
Conceding to lust...on my wings I soar
Into the night whilst innocents lie
Deep in sleep and pleasant dreams
A rush of cold as I pass by
Oblivious to my needs...my wanton schemes

You know when he is near
the silence turns to fear
they suffer when he goes by
any and all in his way die
but now he has changed
he is a savory he takes away fear
and brings life
he lives on forever
as we forever die.

It's who she is in a heartbeat
It's who I am in a nutshell
She loves to give in unto defeat
I can't seem to bid strength farewell

It's how she lives on a dime
It's the beat my heart skips
She seems to live and love divine
And I can't seem to give a shit

It's all she can take anymore
It's more than my share of guilt
Siren is her little whore
And Siren is the wall that I've built.
Do you not know
You call me from my silent bed?
Every evening, never ceasing,
I must hasten to be fed.


Caution drives me to another
Lest your earthly clock I stop;
Drain the cup and crush the bottle
Savoring each velvet drop.


Nay! Stop beating quite so loudly!
Torturer! I'll not thus doom
Another victim to my sentence
Roaming in eternal gloom.
My name is Siren
My first rule of thumb
I don't say where I'm going
Or where I'm coming from

I try to leave a little reputation behind me
So if you really need to
You'll know how to find me
My name is Siren
I live till I die
I'll take what you give me
And I won't ask why
I've a lot of friends
In some exotic places
I don't remember names
But I remember faces

My name is Siren
And soon I'll be gone
An open invitation
Is the road I'll travel on
I'll never say goodbye
Because the words upset me
You may forgive my going
But you won't forget me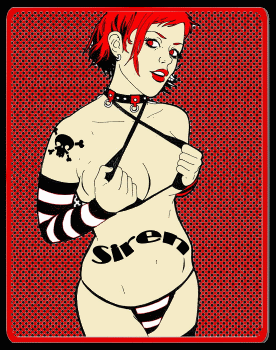 I will use you if you let me
Just ask my friends~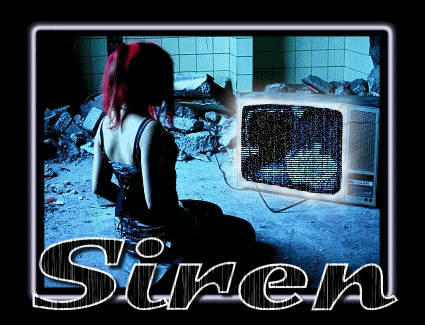 Hates:
Me
You
Racist fools
Sexist fools
Loud mouths
Liars
Me
Fake fuckers
Abuse of children
Abuse of animals
Abuse of the elderly
Perverts
Me
Rudeness
Dreaming




Likes:
You
Art
Poetry
Music
Blood
Gore
Wind
Vampire myths/legends(Notice I said MYTHS)
You
Rain
Thunder
Liars
Children
Animals
You
Macabre
Opera
Reading
Dancing in the rain
Writing
Dreaming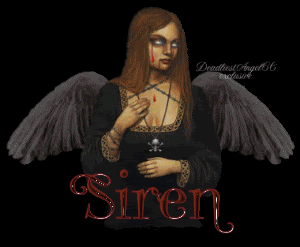 ~Music helps me to remember. Music helps me to forget.~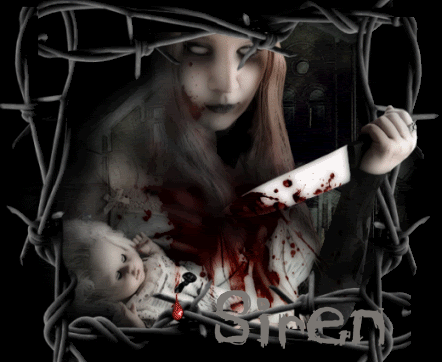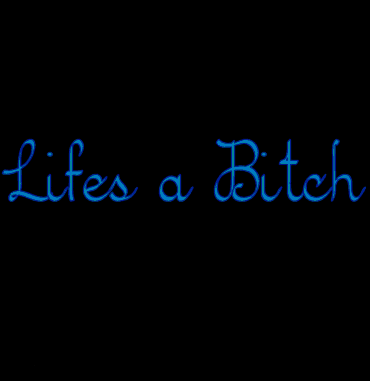 | | |
| --- | --- |
| Member Since: | Dec 07, 2008 |
| Last Login: | Oct 02, 2009 |
| Times Viewed: | 13,171 |
---
| | |
| --- | --- |
| Times Rated: | 1,068 |
| Rating: | 9.772 |
Rate this profile


---

AMurderOfSin
07:40
Jan 19, 2023

MistressofChains
14:57
Jan 08, 2023
you have been rated fairly

ReaperSoulMate
02:11
Mar 16, 2022
[
All Comments
]
REAL VAMPIRES LOVE VAMPIRE RAVE
Vampire Rave is a member of
Page generated in 0.0685 seconds.