| | | |
| --- | --- | --- |
| | | |

Quote:

I am eternaly enki's child of darkness! I have broken all of their commandments but non of my own.nor shall I ever



welcomes!!



Embracing the darkness, light orgasms into bliss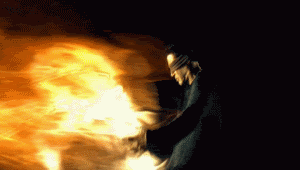 I chose Bathymskiss, for I call on the demon Bathin, also known as Bathym to take me throughout the night in journeys to be remembered forever.
And so I ask Bathim to kiss me gently before we take flight.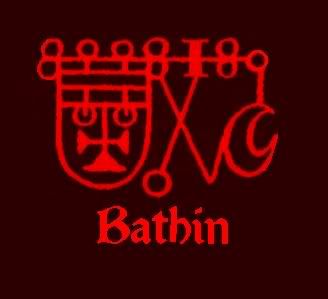 Oh I am a character I suppose. I believe in creating your own reality and so therefore I do not leave things in the hands of others. They are in mine. If they be good I thank myself for being such a good God to myself. If the day goes wretched then it must have been a reflection on my inner turmoil. I place more power in my human form that way. To some that makes me intolerable. To some that makes me sacreligious. To some that makes me egomaniacal. I am not really, I just think we are the gods of this place and this place is our kingdom.
True it is a mess right now, but still quiet beautiful, still worth saving. However we have left the power in the hands of some being far far far away in some heaven we have never seen. We have given the power to other entities which we fear. Can you imagine Fear? I can not. Darkness yes I have walked through and survived because somewhere my cells did recall, that I was a daughter of Gaia and could create a brand new day.



My musical preferances should be easier to tolerate:


Behemoth


King Diamond


Yngwie Malmstein


Steve Vai


nine inch nails

necrodemon

garbo

my dying bride

type o negative

sarah jezebel


about 100 dark filthy bands



smashing pumpkins


U2


nirvana


Vampyre Theatre


compulsory skin


Flogging Molly


Stone Sour


Lacuna Coil


Jeff Buckley


Trivium


Korn

TOOL

DragonForce

Katatonia

Interpol

Blood tears

Desolate Ways

Moonspell



System of a Down


Rammstein


Him


Rob Zombie


Apocalyptica






To many more to mention here but


whatever makes me tingle







I have simple obsessions and Pleasures


am fascinated by the asian samurai


by Art and I love my Yoga


as well as my meditation


Releasing this world and journeying to


the Stillness in Chaos


creates a tolerance for this experience


we call life.


I am

ghostly surreal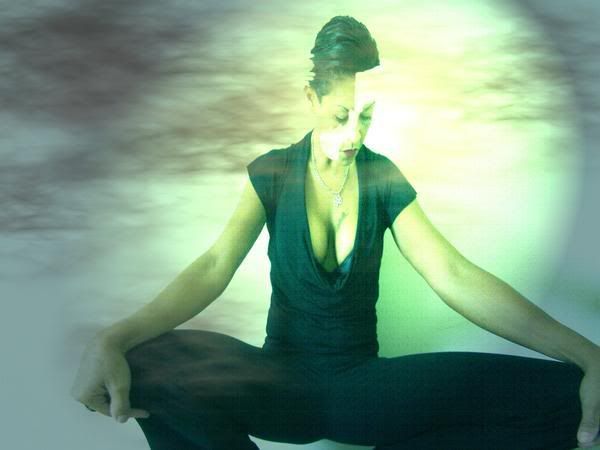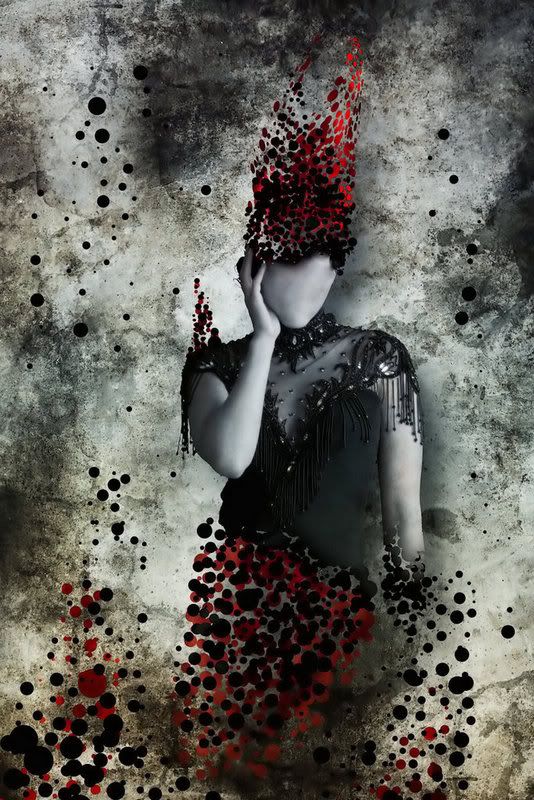 I like beauty I dine on it.






most favorite character








most favorite creative duo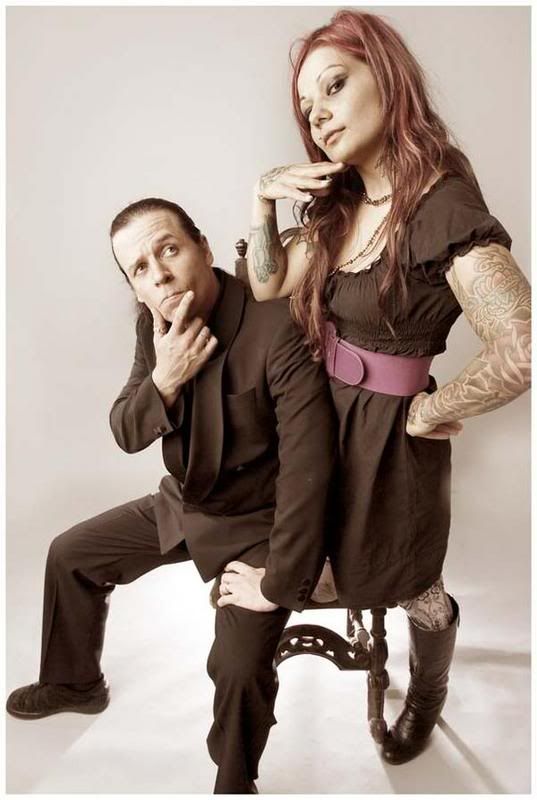 Paul Allender Cindy Fry-vomitorium



I like all things that make us step deep past the edge.





I am a lover of gasmasks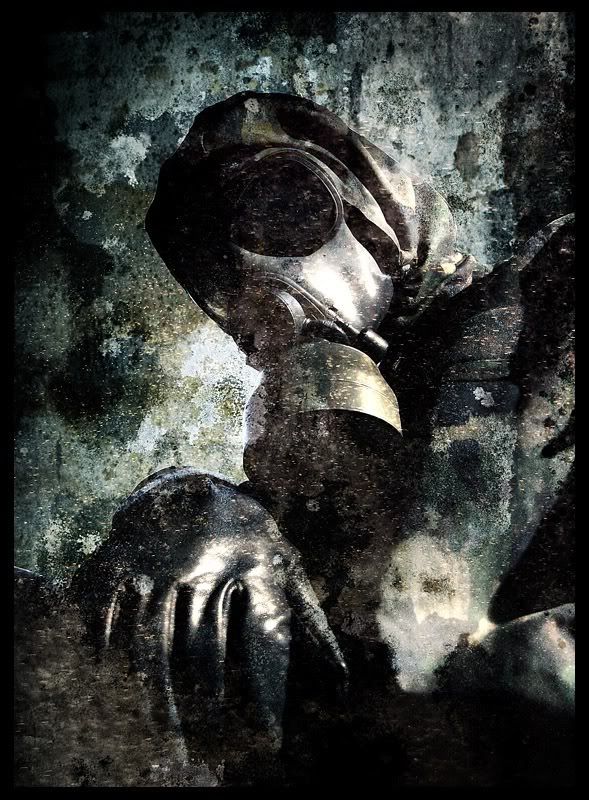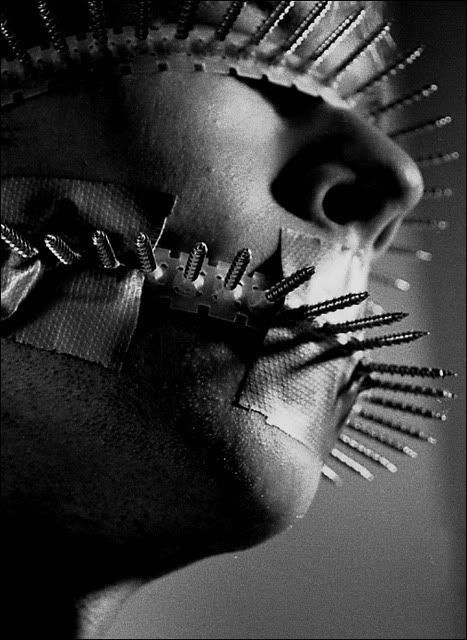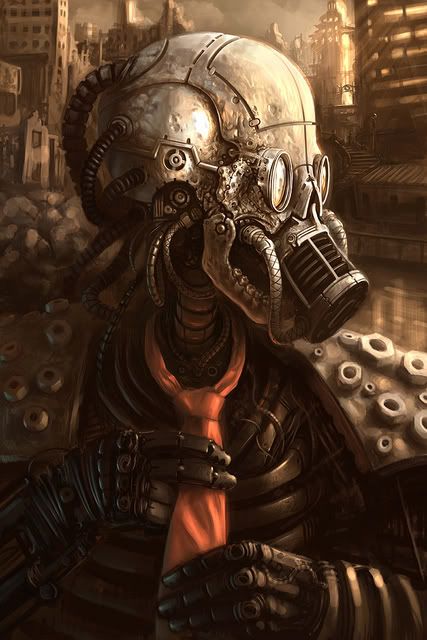 Torture and pain





even if it be self induced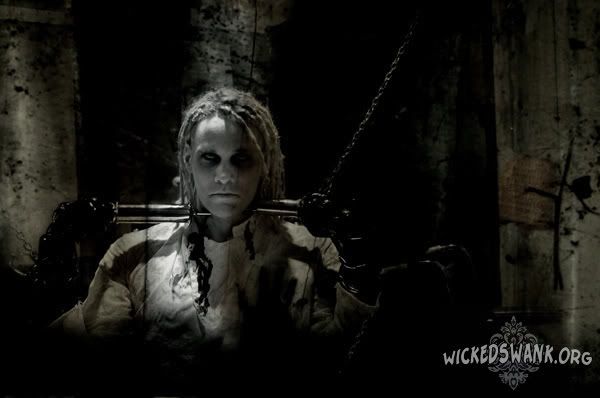 Feed me






Face each day with courage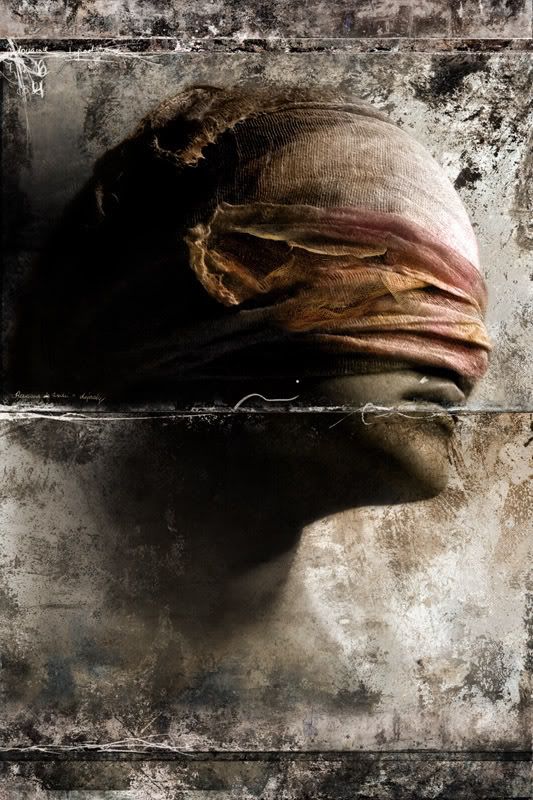 no matter how dark and deep under
it takes you.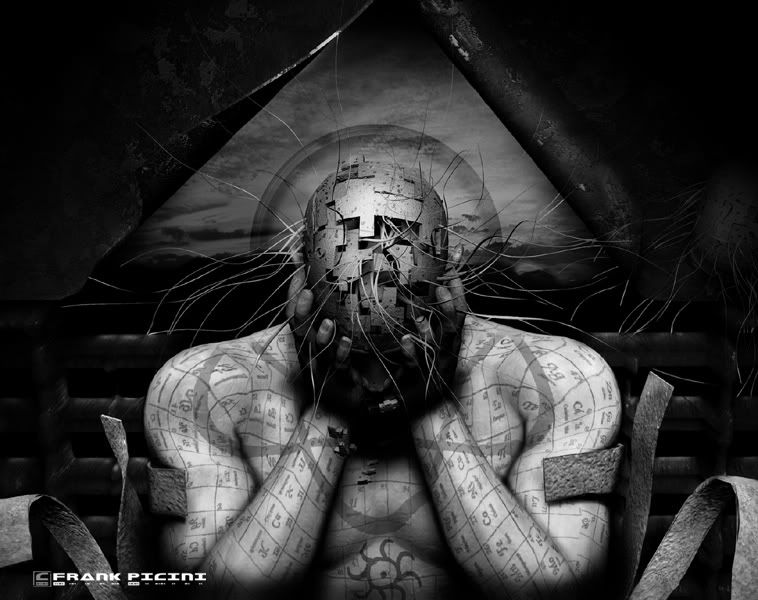 face each day with

honor.




Book wise I love Frank Miller,
Ken Wilber, Leary, Crowley, Black Elk Speaks and anything from Lakota or Dakota hisory, ONA and Franz Bardon. I adore wicked spooky reads, Harry Potter, and Dr Seuss for he wasn't just for children. I love political anarchy and read everything on issues that are close and dear to me. Am an activist for Human Rights Watch, and also Anti-child Soldiers, Save Darfur, Groups against Big Pharma and the One campaign. So I read many political reads that keep me abreast of the wonderful activity of those in Control. However my most favorite reads would be the sacred texts. Any, be it Book of the Dead or Ancient Scrolls online.
I also collect them so perhaps another obsession.











Absorb the writes of a great writer. Melt onto a page and see where it takes you. Whatever you read, Just Read something!




And though I confess somedays I do feel like this: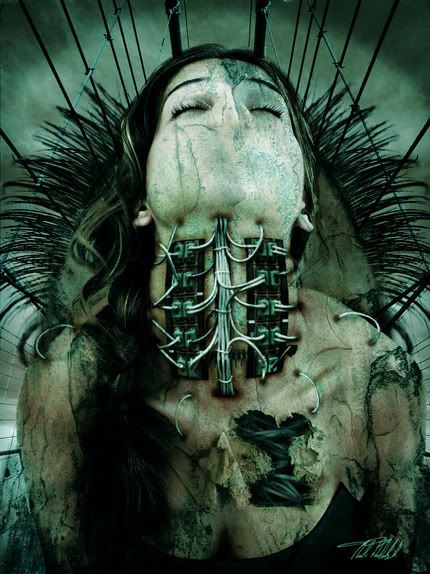 I always seem to find a way to put the pieces back together and rise above the machines.
The rage now gets channeled onto paper, for I am a writer and an artist as well. The Rage gets poured out onto canvas or onto a yoga mat. And the flesh turns to light and Rises.
The light within embraces the darkness within and the two take the flesh to much higher levels of existence.


I embrace all other views of what this journey is or is not, for we all have our unique purpose and each is so very very much in place.
Organized divine Chaos.

My writes are like those of a mad drunken poet chewing chickweed drinking absynthe and enslaved by darkness..


Am covered with thorns in agony

I am bloody with broken limbs and silent screams.

Behind me lovers cries deafen the night.

for solitude flies her cold soul through us all

and leaves us barren and mourning.

Am covered in thorns

am without breath

forsaken and drowned in tears.

Though my fingers reach for your mercy

they break off and splinter off

never able to touch you.

Blinded is my skin by the fire of your forgiveness

Don't touch me

Don't kiss me

Don't hold me

Instead Stone me

Crucify me

and exhale me into the core of Abandon.

Your sweet eyes

they look at me

from a place I have not seen

in such a long lost time.

Your eyes look up at me upon this cross

you kiss my feet.

And bring me down ever so gently.

You wipe my tears

and carry me

carry me home.

To the beloved

to the beloved

you remember my name

given to me by existence

and saying it

you carry me home

my sweet lovely

Death.

(c) 2007 Erica Bathym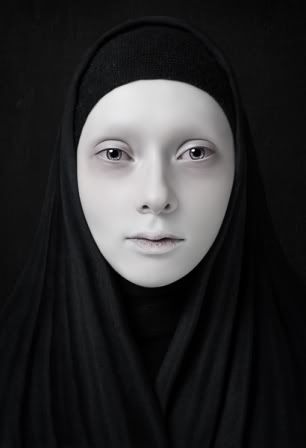 Everything is delicious when it comes to Sin.











Such Perfection in the disorder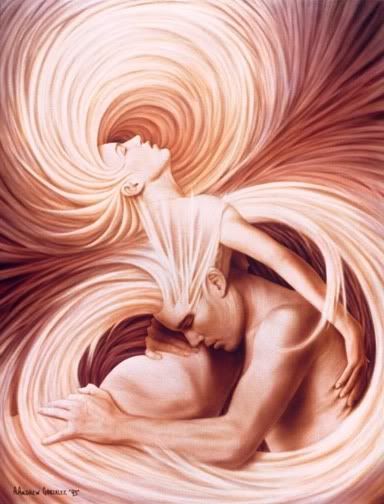 Such Courage necessary to navigate through


this thing called Life.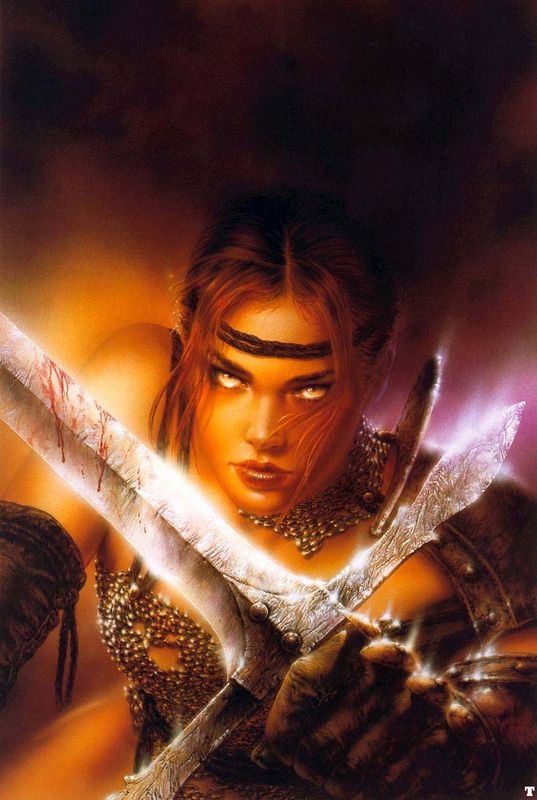 Our Magick and Our Knowledge that there is


to it all than just what we see and what


they tell us is real.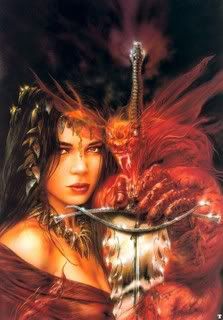 The Powerful Gift of Love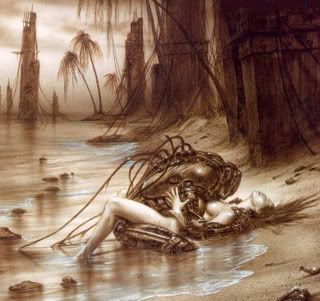 The Loving embrace between the Darkness and The Light




But really now, something simple not all this darkness and light bullshit.
Lets see what of movies?
I like to see intense mind bending mind F***ing suspense filled movies.
I like fun movies. I like to get taken for a ride if at the movies.
again too many too tell but a few faves.


American Psycho







Scanner Darkly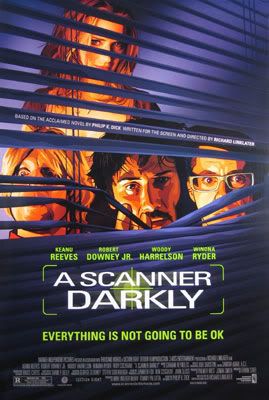 Last Samurai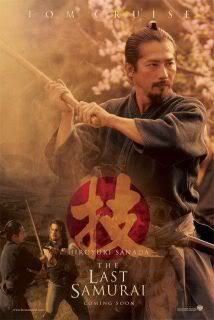 Anything Rob Zombie and Time traveling, Remote viewing Suspect Zero type of thing, the classics: Matrix, Lord of the Rings, Potter, and the indie greats, as well as All to do with Vampyres, Lycan or other beings occupying this terrain or astral/etheric/ physical plane.




For other fun I often game. Yeah am a game lover but not a great gamer at all. Often get lost in group missions and plain and simple I just love to Shoot!






The eternal question here may be Sanguine or Energy vamp? Well I am both, I was made by an elder on the other side of the world. Great ritual, blood purification and all. Tantric rythms, chants and blood letting along with great care.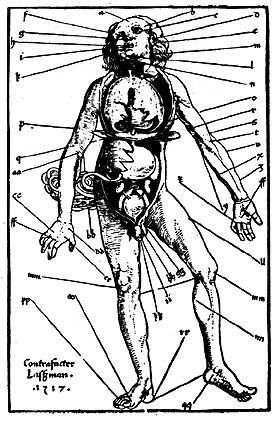 and oh yes what else do I like?

Freaks like Me!!!!






come out come out


where ever you are...







Beings like me


Creeps like me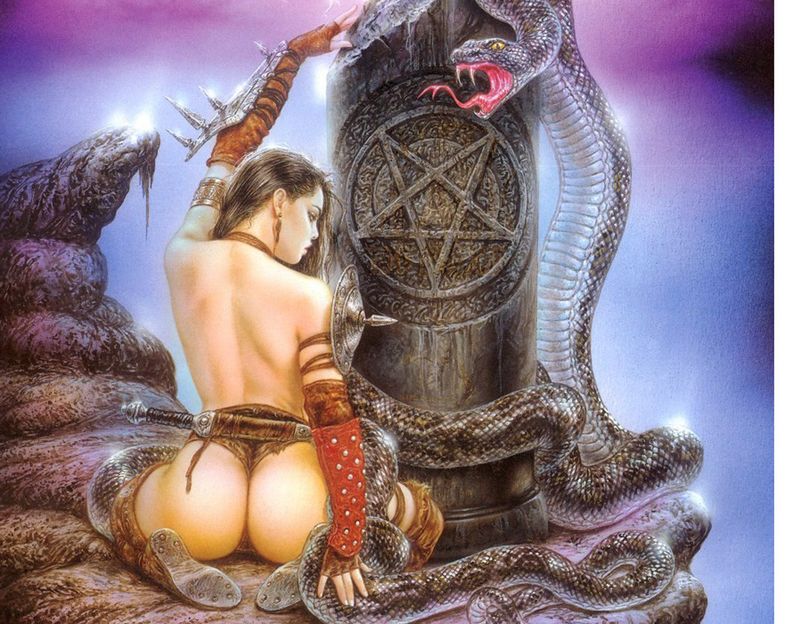 However in this day and age so much to watch out for and so I learned to absorb energy from all: the air, the earth, the sea, the mist, the fire, the bodies that straggle about.
And I learned to inhale the prana effortlessly
and recycle the energy, release the negative unwanted, and snack on life force if need be.




Not evil. No. No Polarity.




Evolution




and so I write, I Love, and I digest Prana.


No limits.


Do visit my writes at


Voicesmagazine.org


and now my art/post warhol
photography as well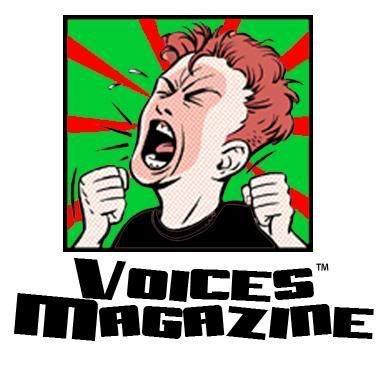 Look for Erica Bathym in Staff Section


For writes on Political Anarchy


and awesome Music Reviews!


Join me with DR. Steel and help him take over the world on nights you can't go out and hunt.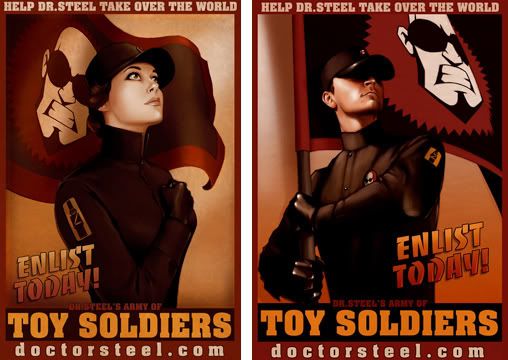 Be yourself you are like no other.





Respect to you and Yours.








Embrace your darkness and your light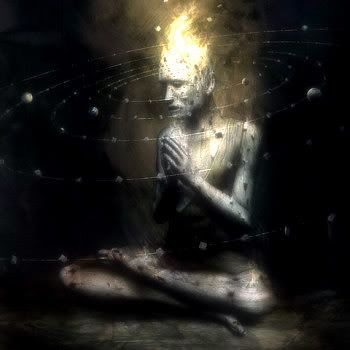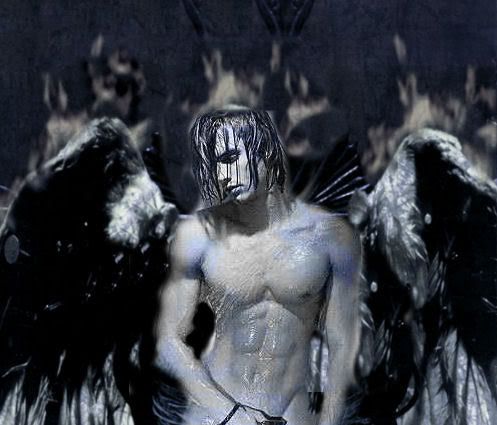 Embrace your being. No need for more.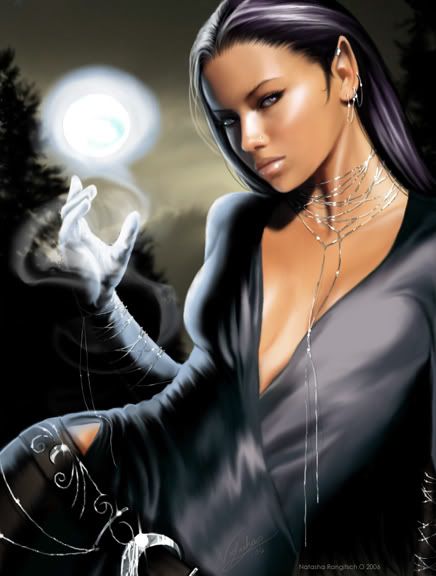 Thanks for stopping by.









I am Erica Bathym











| | |
| --- | --- |
| Member Since: | Oct 30, 2005 |
| Last Login: | Nov 26, 2008 |
| Times Viewed: | 28,600 |
---
| | |
| --- | --- |
| Times Rated: | 869 |
| Rating: | 9.455 |
Rate this profile


---

Witchykitten
08:49
Aug 24, 2023

MistressofChains
01:15
Feb 01, 2023
GuidedByTheStars
03:15
Jan 08, 2023
[
All Comments
]
REAL VAMPIRES LOVE VAMPIRE RAVE
Vampire Rave is a member of
Page generated in 0.1271 seconds.