A warning to all, I am a very kind and faithfull person but I am very vindictive when I have been hurt. So head to my warning or suffer. I don't have a heart or soul to break so if you must try go ahead, but you will never be successfull. You do not have to care about me because I am not capable of caring about any of you.


What does your birth month say about you?
I am 27 years old, a single mom and I have the most beautiful daughter in the world. I am covered in piercings and tattoos and I hope to get more soon. I am into music and painting and I love tattoo and bike magazines. I hope to own a Harley one day. I am not full of myslef cause if you told me I was pretty I would probably tell you that you are crazy. I love to go out for long walks at night and listen for the oh so familiar sounds. That's pretty much me in a nut shell. Not very interesting I know but you kind of get used to it. I am currently awaiting the arrival of my and WendigoWolf's little baby boy Jakob Vincent Gerold Lonechild, who is suposed to make an appearance on February 14th 2010. We can't wait to meet him and hold him in our arms.

Me at 8 months pregnant with my baby boy!

Which rank in the wolf pack do you belong to?

Alpha
You are the born leader, and no one ever gets in your way. If they do, they're in for it! You make sure everyone is in line, and reassure your dominance to the middle ranks of the pack. When challenged for the Alpha position, you fight with every ounce of strength in your body and soul. You are constantly ruling over others, and they follow you without question.
How do you compare?
Take this test! | Tests from Testriffic



This is jakob's Daddy, WendigoWolf and he is my best friend and much more. We love him and would give him the world if we could.



My Boys

These are some pics of my newborn son Jakob Okimasis Vincent Gerold Lonechild and his proud daddy WendigoWolf. These are the only two men in the world that I would give up my life for.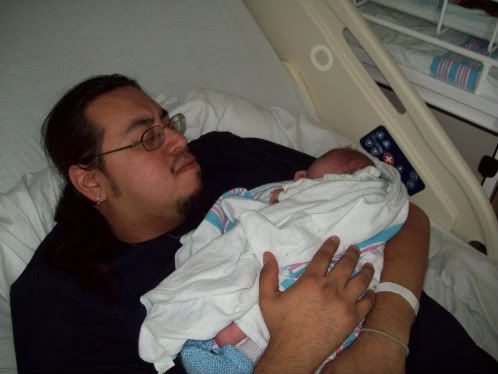 Selfish Little Bitch

You called me a selfish little bitch today because,
When we first met,i was intimedated by you, and i was afraid to open up.
Because, i would listen when no one else would,
i put up with your complaining about nothing at all
I let you convince my only friends to hate me, so you wouldn't have to share me.
I'm a selfish bitch because
i wanted you to like me
and i saw in you what no one else could. courage, and intelligence.
I gave you a chance, to change, but you didn't
and I believed in you, when your parents didn't.
I Also convinced your best friend to accept your pathetic appoligy.

I'm a selfish bitch because i would convince you to try again if you failed,no matter how bad it felt, you always succeeded the second time.
I never looked down on you, always up to you.
I protected you,
and i tried to love you
If you were upset i would humilliate myself. just to see you smile.
I'm a bitch because i would do it all over again,
because , you mean so much to me
I ment everything i have ever said to you and i didn't lie, not once. I was opposit of everyone else. I did everything they didn't

I proved myself to you every day. but i was never good enough.

You only said that, because i'm changing, drifting away, and the reality that i'm not gonna be here for you forever, is starting to sink in. You don't like it.

But the saddest part about all of this, is that you would be willing to do anything that you think would make me stay. Even taking everything i've ever loved away from me. You can try all you want, i can't stay, i can't handle never being good enough anymore. I'm sorry if i hurt you,and i know you didn't mean it, but those three words hurt more than anything you've ever done

And this time, i can't forgive you..





MY House





Likes
- Honesty
- Walks
- Art
- Music
- Friends
- Vamps
- Dark
- Horror Movies
- Water
- Having control but yet being submissive


You are The Star
Hope, expectation, Bright promises.
The Star is one of the great cards of faith, dreams realised
The Star is a card that looks to the future. It does not predict any immediate or powerful change, but it does predict hope and healing. This card suggests clarity of vision, spiritual insight. And, most importantly, that unexpected help will be coming, with water to quench your thirst, with a guiding light to the future. They might say you're a dreamer, but you're not the only one.
What Tarot Card are You?
Take the Test to Find Out.


Gifts From Friends

My Ninja bear! So squeezable!




My Obsession

This is a small collection of my obsession for Gothic faries please enjoy.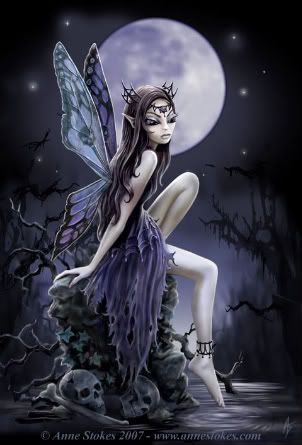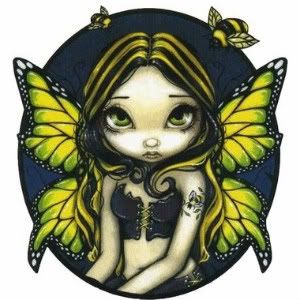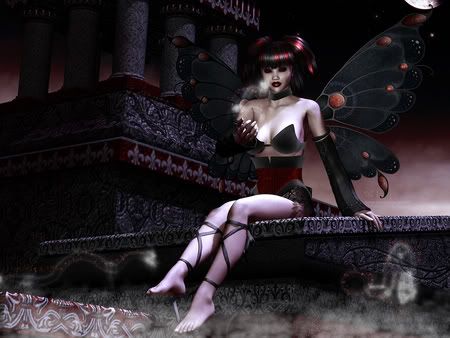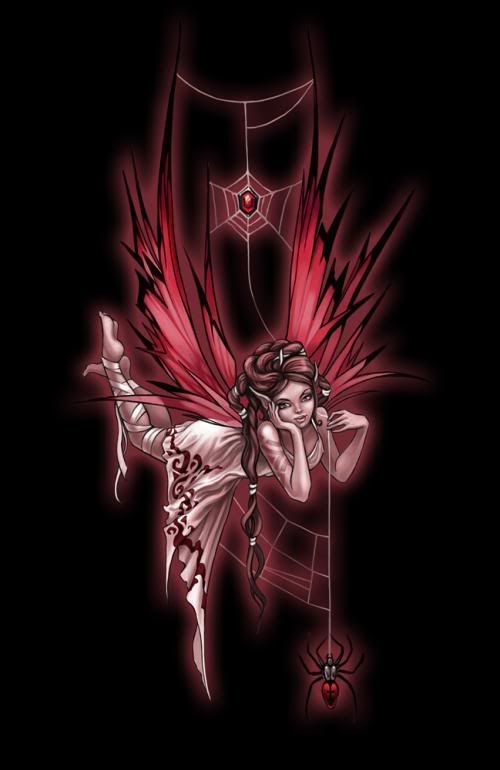 Dislikes
- Liars
- Cheaters
- Bright light
- Country and Rap music
- Woman and child beaters/petafiles
- People who stick their noses where they don't belong
- The colour Pink




My very soon to be son! Jakob Vincent Gerold Lonechild



Favourite Movies
- Practical Magic
- In The Name Of The Father
- The entire Halloween Series
- The Saw movies
- Ghost Ship
- Nightmare Before Christmas
- Corpse Bride
- Coraline
- Hellraiser Series
- The Crow series
- The Craft
- The Crucible
- Twilight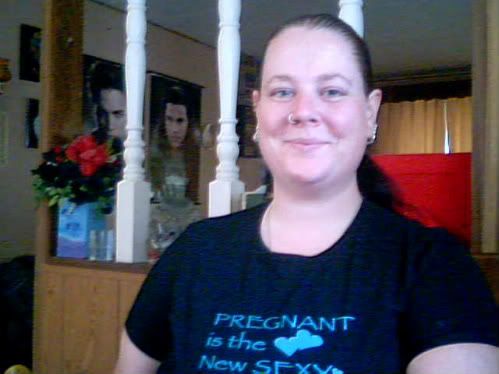 Favourite Artists
- Ren Lonechild
- HR Gigor
- Any type of Goth Alchomy
- Vangough





My Baby Girl Lilliana




Favourite Bands
- Metallica
- Bush
- Kings of Leon
- Smashing Pumpkins
- Red Hot Chilli Peppers
- ACDC
- Ozzy
- Guns N Roses
- Sentanced
- The Misfits
- Bif Naked
- Jack Off Jill
- Manson
- NIN
- A Perfect Circle
- Tool
- Sevendust
- Korn
- The 69 Eyes
- System of a Down
- David Bowie
- Apocolyptica
- Rasputina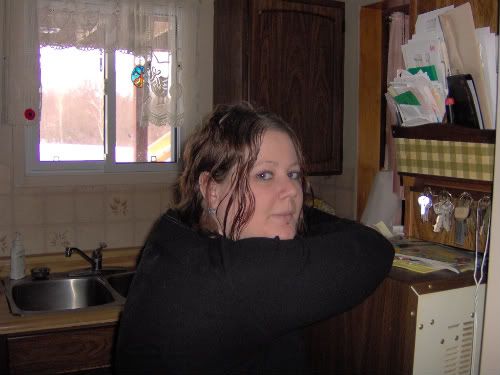 Favourite TV Shows
- House
- Charmed
- Buffy
- True Blood
- Grey's Anatomy
- The Simpsons
- Family Guy
- Paranormal State
- Gene Simmons Family Jewels




Book List
- Twilight series
- Metal band biographies
- Horror Novels
- Anything by Stephen King
- Clive Barker
- Just about any vampire book you can think of





My Little monkey Lilly




My other babies

Dallas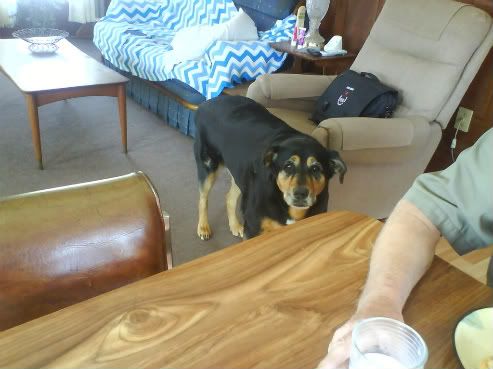 Patches



Ozzy AKA Evil



Beanie Baby



Zoey


They are a fucking band people not a fucking gang would you get over it already!