| | | |
| --- | --- | --- |
| | | |

Websites
Quote:

Prey or Predator

Proud member of House of LUNAZURE.





Namaste.

pagan in training.

I have been on a pagan path for 10 years now. I have read many books, starting with the 21 Lessons of Merlin, The Witches Bible; Maiden, Mother, Crone; Just too name a few.
I have read that a witch at death is to become a vampire, ironic hunh? So now I am gathering more info as I find out about goth and vampire.
I understand or have been warned that psi-vampires are somewhat dangerous to the unknowing. Challenged me a bit, I think in normal everyady life WE as people feed off of one another, cliches are formed, some are out cast. Which ever in finding friends we have chosen people that we are comfortable with.
I understand the risk, for all is risk how I deal with such is a decision. I accept my decision.


I follow a celtic path based in druid studies, my God is Lugh, my Godess is Hecate. I honor them with my life, as I live. I am like Lugh, I have been in the military, a tradesman, a healer. I look to Hecate for guidance in decisions. Of course I have a personal altar.
I honor my Deities with my breath and life, In my death I choose the same.

I have a musical talent , but I mainly listen to other artists, studying music helps to feel and visualize the music.

I am spiritual, but empty. I am myself. Imagine that?

I am................................



Musical tastes is mainly rock and roll, not into rap. Whatever sounds good.



dislikes:
rude, manipulative people.
racism, some degree we all are.
hackers, lame scripts.


As you see I have done alot of copy and paste.
Some personal stuff, Me single, no kids, never married,and getting older, ie notice grey hair on my chin from pic, not foaming at my mouth...

I am a mechanic with a dash of education.

I get bored easily use excercise as a way to vent, like to read not for entertainment , mainly for learning. Like gaming and music.

In a conversation I told a friend, misery is a muse to art/artforms. From somethings I have learned I believe this to be true.


Do check me portfolio for more pics of me mundane life.

I may not be suitable material for covening or a house but I am me. please no drama intended either. Well I am in a house now so things are cool.

By the way, I am not good at drawing, not good at playing the guitar except for myself, not good with a whole lot of things except for surviving, which for 40 + years has kept me bound to the mundane. I am my own worst critic, I have a hard time pleasing myself. I like to work, sometimes harder than I need to. I am sometimes a pushover, usually to watch them fall. I fall too so what the he77.


I work outside alot, used to work nights with thoughts of wonder, what the nightkin is up to? I did enjoy the night work, put me on a different schedule than the mundane world.
I have just started looking into a gothic lifestyle, since I feel I do not fit in well. And found out vampires are goth. Which I think is cool.

Goth is enlightening in a dark way. Looking at myself and others as a beginner goth, has enlightened me. I see and think a little differently as of late. It is comforting to feel miserable and by myself.










By the way while reading over my profile, do not forget to rate. I rate what I get. I give rates to anyone who makes a profile. I think anyone who attempts a profile deserves a rating. If you feel I rated you low, I thought you needed some more work on the profile. I am open to giving and receiving suggestions. just be polite.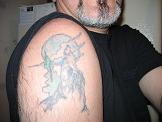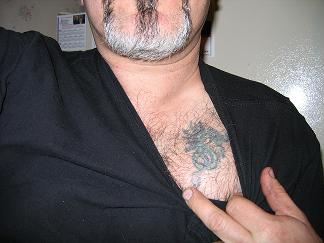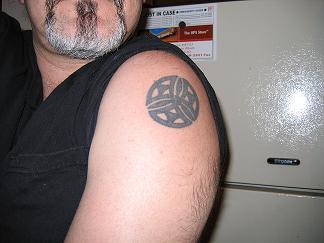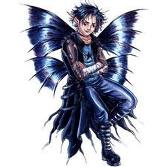 | | |
| --- | --- |
| Member Since: | Jul 16, 2006 |
| Last Login: | Feb 15, 2011 |
| Times Viewed: | 5,897 |
---
| | |
| --- | --- |
| Times Rated: | 502 |
| Rating: | 9.558 |
Rate this profile


---

NikkiAidyn
02:59
Nov 26, 2023

Witchykitten
12:41
Aug 28, 2023

MistressofChains
01:17
Jan 22, 2023
[
All Comments
]
REAL VAMPIRES LOVE VAMPIRE RAVE
Vampire Rave is a member of
Page generated in 0.1215 seconds.