My Tattoo's..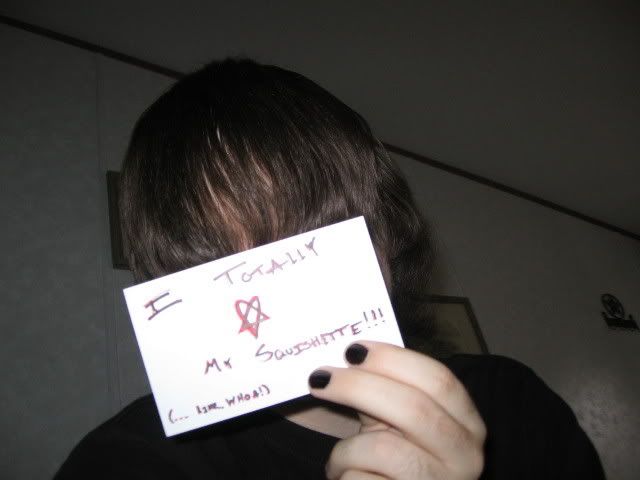 R.I.P
You will be greatly missed!
Kevin Van Pay
Born in Green Bay, WI on Nov 20, 1958
Departed on Apr 3, 2007 and resided in Village of Ashwaubenon,WI
Kevin L. Van Pay, 48, Ashwaubenon resident, passed away unexpectedly of a heart attack on Tuesday, April 3, 2007. He was born November 20, 1958 in Green Bay and was a graduate of Preble High School. Kevin was employed as a stock handler in the printing department in the folding carton division of Green Bay Packaging. Kevin enjoyed his north woods cottage and motorcycle riding, especially charity runs.
Survivors include his parents, Jean (Gerstner-Van Pay) DeBeck and Cliff DeBeck, Green Bay; his maternal grandmother, Gladys Gerstner, Green Bay; his brothers, Gary Van Pay, Green Bay; and Randall Van Pay, Black Creek; his sister, Lynn (Jeff) Van De Laarschot, Minocqua; two nieces, Shylah Van De Laarschot and Rachel Van Pay; nephews: Adam Van Pay, Nicholas Van Pay, Jaron Van De Laarschot, and Cody Van De Laarschot; his grand-nephew, Jalen Van De Laarschot; numerous godchildren, other relatives and many friends. He was preceded in death by his brother, Craig S. Van Pay and his grandfather, Clem Gerstner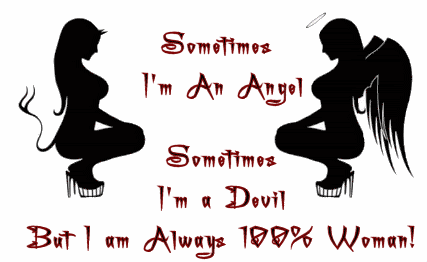 Cna yuo raed tihs? Olny 153 plepoe on mepysca can so far. i cdnuolt blveiee taht I cluod aulaclty uesdnatnrd waht I was rdanieg. The phaonmneal pweor of the hmuan mnid, aoccdrnig to a rscheearch at Cmabrigde Uinervtisy, it dseno't mtaetr in waht oerdr the ltteres in a wrod are, the olny iproamtnt tihng is taht the frsit and lsat ltteer be in the rghit pclae. The rset can be a taotl mses and you can sitll raed it whotuit a pboerlm. Tihs is bcuseae the huamn mnid deos not raed ervey lteter by istlef, but the wrod as a wlohe. Azanmig huh? yaeh and I awlyas tghuhot slpeling was ipmorantt! if you can raed tihs rpsoet it. ONLY REPOST IF YOU CAN READ THIS...Ithought yall would like this!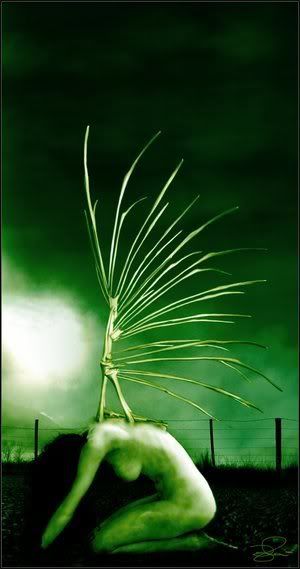 My Likes

Friends

Biting

Fire

Music

My Computer

Coffee

Thunder Storms

Bubble Baths

Jewerly

Booze

Anime

Sleeping


Vampires

Drawing

Candles

Blood

New People

Tattoos

Photography

Reading


Friends vs. Wiconsin Friends


FRIENDS: Tell you not to do something stupid when drunk

Wisconsin FRIENDS: Will post 360 degree security so you dont get caught peeing


FRIENDS: Call your parents Mr. and Mrs


Wisconsin FRIENDS: Call your parents drunk as hell and tell them about the fat chick you tried to pick up


FRIENDS: Hope the night out drinking goes smoothly, and hope that no one is late for the ride home.


Wisconsin FRIENDS: Know some wild shit will happen, and set up rally points and an E & E route. (true story)


FRIENDS: Bail you out of jail and tell you what you did was wrong.


Wisconsin FRIENDS: Will be sitting next to you saying, Damn...that shit was fun "


FRIENDS: Cry with you.


Wisconsin FRIENDS: laugh at you


FRIENDS: Borrow your stuff for a few days then give it back.


Wisconsin FRIENDS: Steal each other ' s stuff so often nobody remembers who bought it in the first place.


FRIENDS: Are happy that someone picked up a one night stand and leave them alone.


Wisconsin FRIENDS: Will Crawl naked into the room with a camera and hope for the tag team.



FRIENDS: Know a few things about you.


Wisconsin FRIENDS: Could write a book with direct quotes from you.


FRIENDS: Will leave you behind if that ' s what the crowd is doing.


Wisconsin FRIENDS: Will kick the whole crowds ass that left you.


FRIENDS: Would knock on your door.


Wisconsin FRIENDS: Walk right in and say, "I'm home!"


FRIENDS: Will try and talk to the bouncer when you get tossed out of the bar.


Wisconsin FRIENDS: Will buck up and go after the bouncer for touching you on the way out.


FRIENDS: Will wish you had enough money to go out that night, and are sorry you couldn't come.


Wisconsin FRIENDS: Will share their last dollar with you, drag you along, and try to steal free drinks all night.


FRIENDS: Will take your drink away when they think you've had enough.


Wisconsin FRIENDS: Will look at you stumbling all over the place and say, "You better drink the rest of that shit, you know we don't waste. That's alcohol abuse!!!" HAHAHAHA !!!!


FRIENDS: Want the money they loaned you back next week.


Wisconsin Friends: Can't begin to remember who owes who money after taking care of each other for so long.


FRIENDS: Will say "I can't handle Tequila anymore".


Wisconsin FRIENDS: Will say "okay, just one more..." and then 2 minutes later "okay, just one more!".



FRIENDS: Will talk shit to the person who talks shit about you.


Wisconsin FRIENDS: Will knock them the Fuck out!!


FRIENDS: Will tell you "They'd take a bullet for you."


Wisconsin FRIENDS: Will actually take a bullet for you.


FRIENDS: Will ignore this


Wisconsin FRIENDS: Will repost this
My Music

Nightcore

Evanescence

Sevendust

Super Cozi

Metallica

Rammnstien

Aural Vampire

Korn

Seether

Buckcherry

Gothica

Hinder

Trapt

Flyleaf

Bespa Kumamero

Shinedown

Nickelback

Papa Roach

Skillet

Finger Eleven

Blood

Hinder

Zombie Girl

Annex

Asian Soda Pop Girls

Stone Sour

Disturbed

Red

Mushroomhead

Kittie

Saliva

Godsmack

Audioslave

Hoobastank

Tool

Nonpoint

...and many more

My Dislikes

Bright Light

Racists

Liars

Mornings

Abuse

Hang overs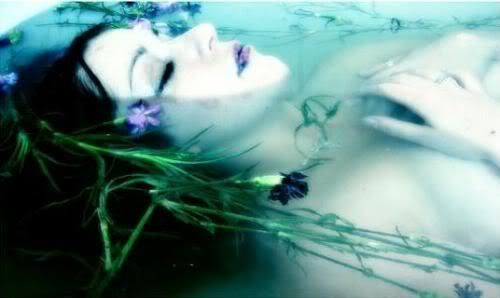 My Movies

Boogeyman

Underworld

Underworld Evolutions

Dreamcatcher

Gothica

Kaena

Reign of Fire

Pirates of the Caribbean 1&2

Day After Tomorrow

Harry Potter (All)

House of Wax

National Treasure

Van Helsingg

Bad Boys 1&2

Fast and Furious (All)

The Village

Ju Rei

Lord of the Rings (All)

Unleashed

Memoirs of a Geisha

28 Days Later

Blade (All)

The Vampire Effect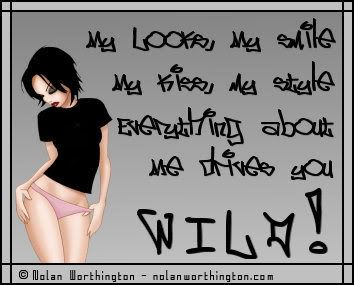 BORED!!!??!?! Take this quiz and send me the answers
1. Your Name:


2. Age:


3. Fave Color:


4. Are you a virgin?


HERE COMES THE FUN ... ... ...

1. Are we friends?


2. Do you have a crush on me?


3. Would you kiss me?


4. ...with tongue?


5. Would you enjoy it?


6. Would you ever ask me out?


7. Would you make a move on me in a movie theater?


9. Would you take care of me when I'm sick?


10. Do you want to tell me something that you couldn't before?


11.Would you walk on the beach with me?


12. If you heard a rumor about me, would you defend me?


13. Do you/have you talk junk about me?


14. Do you think I'm a good person?


15. Would you let me sleep with you (in the same bed)?


17. Do you think I'm hot?


18. If you could change anything about me -would you?


19. Would you die for me?


20. Would you come over for no reason just to hang out?


21. Will you post this so I can fill it out for you?


22. what do you rate me outta 1-10??


23. would you fuck me here and now?


0 = ewwwwwwwwwwww!

1 = Definetly not attractive.

2 = Decent

3 = Cute

4 = Fine as heck!

5 = I'd do you.

6 = PRETTY HOT AND TEMPTiNG!

7 = Lovable, I LOVE YOU!!!

8 = I wanna make you my man/girl.

9 = Just a friend.

10 = Sexiest person I know!

11 = 'effin hottie!

12 = Ya, I've checked you out a few times.

13 = lets Make Out!!

14.= I'd hit it!!




Questions and answers to them, that you might just like to know-

*What is your name?: Everyone calls me kaki

*How old are you?:22

*When is your Birthday?: October 12

*What is your zodiac sign?: Libra

*Where were you born?: Wisconsin

*Where do you live now?:Wisconsin

*What color eyes do you have?:Blue

*What color hair do you have?: Blonde

*How tall are you?: 6'ish

*How much do you weigh?: For me 2 know and u 2 not worry about

*What is your race?: White

*Do you think you are pretty? Sure

*What is your worst fear?: Complete scilence, forever

*Do you smoke?: Ya

*Do you drink?:Sometimes

*Do you cuss?: F*%K Ya

*Do you use drugs?: Not anymore

*Have you ever or will you ever steal?: Used to steal a lot, not anymore though

*Are you dependable and/or trustworthy?: Yep

*Do you play in a band or play an instrument?: nope

*Do you have any tattoos and/or piercings?:6 tattos. lip pierced and ears

*Do you suffer from depression disorder?: No

*If you had a choice about how you wanted to die what would it be?: Quick

*Have you ever tried to commit suicide?: No

*Have you ever purposely caused harm to yourself or someone else?: Not yet

*Are you evil?: Sometimes

*Do you believe that you can be possessed?: Yes

*Do you ever get jealous of somebody else?: No, not really

*Are you obsessive and/or compulsive?:depends

*Are you a violent person?: If you piss me off

*Do you take your anger out on other people?: I try not to

*Do you blame other people for your mistakes?: No

*What is your favorite game?: Final fantasy x & x-2

*What is your favorite movie?: Underworld

*Who is your favorite band?: Evanescence

*What is your favorite song?: Too many

*What kind of books and/or magazines do you read?: Horror

*What is your favorite color?: Black/pink

*What is your favorite food?:Chineese

*What is your favorite drink?: Dr. Pepper

*Do you own a pair of converse?: No

*Do you own a pair of dickies?: No

*Would you ever kill yourself or someone else?: Depends on the situation

*Are you a virgin?: Hahaha. your funny

*Are you kinky?: Ya

*Do you like biting?: Ya

*Do you masturbate?:no

*Do you watch pornography?: no

*Have you ever dyed your hair an unusual color?: More than once

*Have you ever shaved your head in a socially unacceptable way?: No

*Are you hyperactive person?: I can be

*Are you religious?: No

*Do you have any self inflicted scars?: No

*Does pain turn you on?: Maybe

*Do you stand for originality and creativity?: YA

*Do you like meeting new people?: Ya

*Do you believe in love at first fright?: no

*Have you ever pierced a body part yourself?: No

*Have you ever had to beg for dinner money?: No

*Do you own a car?: yup

*Have you been to jail, yet?: Not yet

*Are your clothes held together with safety pins?: a shirt or 2

*Do you have actual scars from punk rock shows?: No

*Have you ever vomit while making out?: Yuk, no

*Have you held a job for less than a day?: No

*Do you own more than two pair of jeans?: Yeppers

*Have you ever been kicked out of your parents house?: Came close more than once

*Have you ever been fired from your job because of your attitude?: No

*Does the world piss you off?: O ya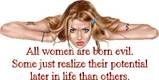 Clocks Provided By FreeCodeSource.com