My name is Christie. Now I have many things that I could tell you about me, but I will only say a few because I don't want people knowing my whole life until I get to know you and you get to know me.
Now I hate liars, back stabbers and pretty much all round ass holes. I'm not to easy and if you think I am your assed out completely. I've been hurt so much I barely care about anything or anyone I know. I can't stand people who make me feel like shit so if your like that, then don't speak to me. Now I love anime a lot as you can see and I edit my own pictures for fun or out of just plain boredom. My family and I are nothing alike, we may laugh, cry and joke around together, but there is not a damn thing in this world that could make us see eye to eye; and I'm just fine with that. My family thinks that I'm weird anyways because I'm black I have to act a certain way, but that wasn't the way I was raised up to act so I'm not about to force myself to act like something I'm not. I also have fondness of the dark and nighttime. You could just say I'm regular nightowl.
I love liquor like you wouldn't believe.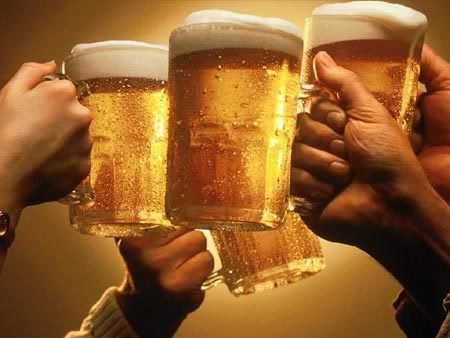 Yea I'm only a child but I need to find some means of easing my pain and drinks seem to be the best for me. My life is pretty much an all round hell hole because of the asses and dicks I've met in my life. Which my makes me like a non-complete person. I wont cry if someone is in pain or if their hurt, but that doesn't mean I have a cold heart and it doesn't mean I don't care. With all the stuff I've been through, crying doesn't seem to be the best for me, I will cry if it calls for it, like if I feel I'm a being abandoned by everyone I know or if I feel like a failure to my family or friends. I can't stand to seem any of my friends in pain or in trouble. So if you fuck with them then you might as well come looking for me afterwards. I listen to rock, metal, techno, rap and punk. I love the fact that I'm black, Indian, Native American, and Belizan, and I don't wanna be anything else. I don't care what anyone thinks about me. I mean no one's opinion on how I look one day will change how I act for the rest of my life. So if you ask me if anyone has nothing nice to say to me then don't even bother speaking to me. I'm not the type of person to bow down to someone else for speaking my mind. I've been forced down on my knees long enough and I'm not taking anyone's shit. I get depressed like every other person in the world and I will have my off days; also like every other person in this goddamn ruined world. If there was choice to live on another planet, it'd be Mars. Don't know why guess I like the planet.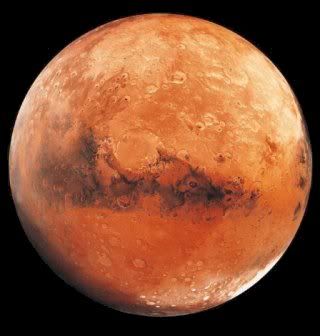 I love knifes, and if you asked me why. You wouldn't be getting an answer from me any time soon. I don't even know why I love knifes, I just do.
To be honest I'll probably be the whitest black, indian, belizan person you will ever know. If you compared to someone in my family, we would be nothing alike and I don't care because I enjoy being a (white)/black/indian/belizan girl. It makes me happy to have all these races in my blood. Being teenager can suck dick sometimes, but it can also be rewarding. I love anime more than anything, which is another reason me and family are different from one another. I can be a dork from time to time, but doesn't everyone act like a dork when time calls for it; even if you are the most serious person around. I watch Disney movies and enjoy being a little kid from time to time.
I love black and red so damn much, but I hate my fucking room pink XP. I hate it I want it paint it ALL black, but my "mother" hates the idea and would never let me do it, so I'm stuck with my gay looking room.
I'm pretty lazy little gurl, the only thing I'll move for is if money is involved (that does not mean I'm prostitute).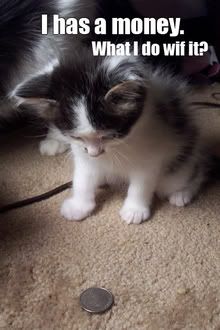 People I'm protected by:
Its me:
Music Groups and Singers that I listen to:
MCR
Breaking Benjamin
T.a.T.u
KillRadio
Katy Perry
Micheal & Janet Jackson
Disney Songs
Bone Thugs N Harmony
Lindsay Lohan
Brittney Spears
T.I.
MCHammer
Nelly Furtado
Lupe Fiasco
Timbaland
Justin Timberlake
Rihanna
Chris Brown
Evanescence
Efile 65
Jame Blunt
Kelly Clarkson
Pigloo
Casper
Black Eyed Peas
Avril Lavigne
Buck Cherry
The Killers
Safety Suit
T-Pain
TuPac
Foxx
OutKast
Shop Boyz
Boondox
Ninotechno
Anime Books:
Mugen Spiral
Demon Diary
Cantarella
Naurto
Inuyasha
Bleach
Gentlemen Alliance
Fooliecoolie
Fushigi Yugi
Alice 19th
Inuyasha
Vampire Game
Vampire Knight
Eerie Querie
From Far Away
Movies and T.V. Shows:
Inuyasha 1-4
All the Disney Movies
Ghost in the Shell:Stand Alone Complex
Inuyasha
Death Note
Family Guy
American Dad
Transformers 1&2
Rush Hours 1-3
All about the Benjamins
IRobot
American Pie: Band Camp
The Eye
Mr. Bean's Holiday
Nightmare Before Xmas
Harry Potter 1-6
Interview with a Vampire
Alien Vs Predator 1
Meet Dave
Bedtime Stories
Click
Ultraviolet
Blade 1-3
National Treasure 1&2
Beverly Hills Chihuahua
Friday 13th
Scary Movie 1-4
C.S.I:Miami
Freddy Vs. Jason
Law&Order:S.V.U
Psych
N.C.I.S
RAW (yea its fake as hell,but I love the shit)
48 Hours
Crime 360
American Justice
Cold Case Files
Drinks:
Apple Juice
Cranberry Juice
Orange Juice
Grape Juice
Lemon or Lime Juice
Crown Royal
Henessey
Vodka
Whiskey
Red Wine
Things I adore:
Playstation2
Computer
Editing Photos (like the ones here)
PSP
MP3
Stealing random amounts of change from my family (Haha told u I love money)
Iphone(Parents dnt know I have that! Hahaha!!)
My Friends
Actin' Hyper
Going to the mall for no apparent reason (I'm such a loser. I know Hahaha! XD)
My BOYFRIEND!!!!!!
Well there you have it. XP Hope we become great friends.
P.S. If I don't message you back, its a more than likely chance that my mom is making me do something or my internet is being a BITCH!!! XD. (Can you guys plz tell when or if your adding me. I hate not knowing who has me on their friend's list. It makes me feel kinda creepy....sorry if I offended anyone, but its true)
wat kiss or sex type r u

extreame
you take sex to the extreame and dont hold back from a fantastic orgasim!most people probably know you as a freak-a-leak!
How do you compare?
Take this test! | Tests from Testriffic
Whats your relationship status? (Anime Pics)

Cute Couple
You two really like eachother..maybe even close to that step for love. :D
How do you compare?
Take this test! | Tests from Testriffic
Whats your sex style?

Erotic Sex Style
Kissing, touching...pulling hair...handcuffs...whatever goes in your bedroom or backyard...truck...neighbors bedroom even! Its lights, camera ...ACTION BABY!
How do you compare?
Take this test! | Tests from Testriffic
Are you good in bed

AMAZING!
http://i185.photobucket.com/albums/x170/andrew8282/_39445635_bed_203.jpg

Your amazing in bed! You know how to please your partner and how to make them happy. Your not afraid of trying knew things and going with the flow.
How do you compare?
Take this test! | Tests from Testriffic
What kind of lover are you?

Passionate
You're a very intimate lover who makes love rather than just has sex. You can't get going unless you are head over heels in love with the person you're with. For this, your lovemaking is very intense, producing multiple orgasms for both you and your mate. You are very tender and emotional when it comes to sex and are often praised for how good you can make it. It's very easy for you to feed off of what your mate wants and you never have a problem giving it to them.
How do you compare?
Take this test! | Tests from Testriffic
WHY DO PEOPLE FALL FOR YOU?

YOU ARE THAT WiFEY MATERiAL
YOU ARE EVERYTHiNG THAT SOMEONE COULD ASK FOR. YOU KNOW HOW TO MAKE THEM HAPPY, WHEN TO BE SERiOUS & WHEN TO BE FUNNY. YOU PUT THEM FiRST & ALWAYS MAKE AN EFFORT TO BE WiTH THEM. YOU ARE FAiTHFUL, AND ARE A LOVER. YOU ARE THAT TRUE WiFEY MATERiAL, AND ANYONE WHO iS LUCKY ENOUGH TO GET YOU, BETTER KEEP YOU!
How do you compare?
Take this test! | Tests from Testriffic
You are 28% easy






You are not very easy. You like to at least date someone before sleeping with them. For you, sex is about more than just the pleasure, although you do get a lot of pleasure from it.


Take this quiz at QuizUniverse.com
Your hottest bedroom accessory is Satin Sheets






You are a romantic at heart, and you want your date to have every extra comfort. You are into soft, luxurious sex and you are good at making your partner get into it too.


Take this quiz at QuizUniverse.com
What Vampire Eye Color Are You

Gold
You Are A Vegatarian Vampire You Prefer Animals Blood More And Wouldn't Hurt Any Human Or Innocent Creature Only Cow Or Something Like That!!
How do you compare?
Take this test! | Tests from Testriffic
What Is Your Inner Desire?

Death
Your inner desire is death. You hate everyone and everything, and you have no problem with showing it. You wish everyone in the world would die. You were probably hurt very badly in the past. Try showing a little kindness though, not everyone will hurt you.
How do you compare?
Take this test! | Tests from Testriffic