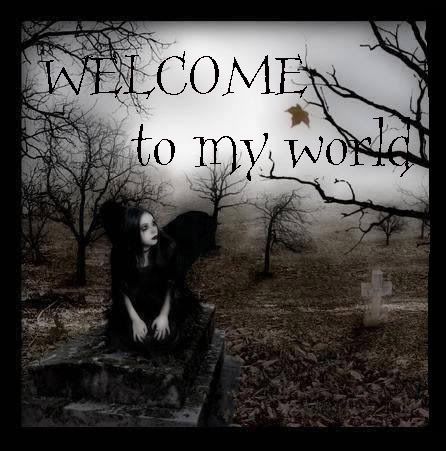 You've stumbled across the domain of the Sadow Mistress. Please only refer to her as Lady Shadow. If you befriend her, she may eventually reveal her true name, but it must be earned.





The Lady is proud to be Assistant Coven Master for the Coven of Mystical Darkness and a member of the Dark Kindred alliance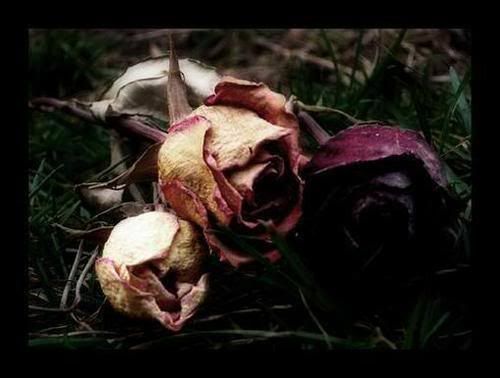 I'm usually shy when I meet new people or when I'm in a new social environment, but once I get to know someone the shyness tends to dissipate. I am usually pretty easy to get along with.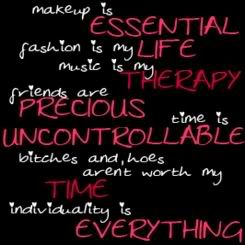 I am not a vampire nor am I claiming to be one.





~ IF YOU ADD ME TO YOUR FRIENDS LIST ~

~ LET ME KNOW SO I CAN DO THE SAME ~

~ THANK YOU ~



ABOUT ME:
I never really know what to say here. Basics first I guess, I am 24, college student. About to graduate with my BFA in Fashion Design and Merchandising. I design many things, but specialize in alternative apparel. (Gothic apparel, Corsetry, Cyberwear, etc) If I had a label, it would be Gothic. I love all things dark. Dark colors. Dark movies. Cemetaries. Blood. Vampires. Etc..... I have an obsession with makeup, especially eye makeup...and lately hair accessories as well. I love reading, writing, hanging with friends, watching movies,listening to music (wide variety), the peace and quiet of a cemetary, the aged beauty on the old headstones, and sleeping. Vampires are also another obsession of mine. My favorite being Lestat.
When it comes to religion, I have tolerance for all other religions, but what I do not tolerate is the ignorance that comes from so many of them. And having them try and force their religion onto me. Sorry, I've found my path in life. I am new to the Wiccan path. I am still doing much reading and studying before I set my dedication ceremony. I have been fascinated with the Craft for most of my life. Have never really practiced any religion, always just went along with the flow and believed in the Christian 'God'. But once I finally found my true self, and started expressing who I really was and thinking for myself, not caring what others thought.....my religious beliefs came to a stand still. Agnostic. I didn't know what to believe in, just knew that there was something out there. Once I finally decided to start reading the books on the Occult that I've collected for years, witchcraft and all its beliefs.....I knew it made the most sense to me. My final decision to follow it came when my bf of 2 yrs died in Iraq. I was lost. And my soul searching began.
I have a fascination with mythology, the gods/goddesses, the egytptian history, ancient architecture, and the stories about Atlantis.
I'd like to meet anyone that shares the same opinions and/or interests that I do. I just like meeting new people. I am only looking for friends.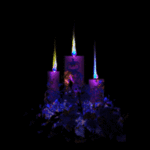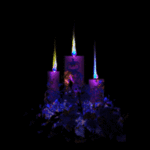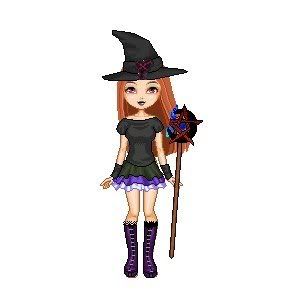 SOME FACTS AND STATS:
Name:

Age:

Birthday:

Birthplace:

Zodiac Sign:

Sexuality:

Hair:

Eyes:

Height:

Right or Left:

Heritage:


Weakness:

Your Fears:


Fave drink(s):

Fave food(s):



Fave colors:

Fave number:

Cocoa or Vanilla:

Capp. or Coffee:

Do you Smoke:

Do you drink:

Do you do drugs:

Do you Swear:

How do you want to Die:

Most want to Visit:

# of CDs:

# of Piercings:

# of Tattoos:


Linda

24

5/26/85

Los Angeles

Gemini

Bi

Black

Golden Brown

5'7"

Right handed, but i prefer things to the left.

Irish, French, German, Dutch, I only care about the Irish part.

My emotions

spiders, clowns, being alone for the rest of my life
and losing the ones I love the most

White Cranberry juice, or juice of any kind really

tater tots, chocolate, chicken, berries, peanut butter and cinnamon toast crunch sandwiches(they are really good, you should try them)

black, burgundy, grey, green, purple

13

chocolate

ewww....GROSS

No

Socially

No

All the fucking time

I don't. But if i have to choose, I'd like it to be quick and preferably painless.

Ireland

Too many

3 in each ear, but i think the third set closed up. I don't wear earrings like i used to.

2 at the moment, but I've got about 6/7 more waiting in line
FASHION:
I'm a sucker for it. Its not only my major, but its my passion. I have a huge variety of tastes. I absolutely adore corsetry. I have made a few of them myself. I love them so much that I feel I may have lived a previous life in the Victorian/Edwardian era. I also very much like the Cyberwear, the very minimal garments you see many club-goers wearing. PVC and Vinyl may not be the easiest fabrics to work with, but, they can create some amazing pieces once they are finished. And they are shiny. hehe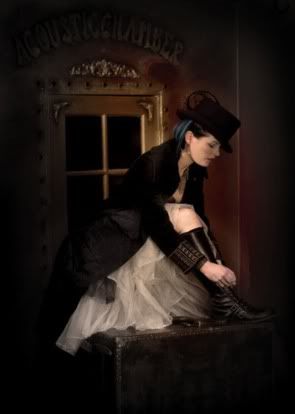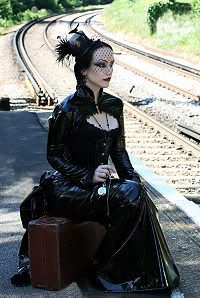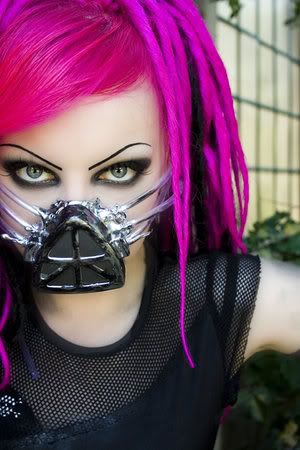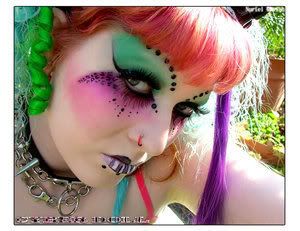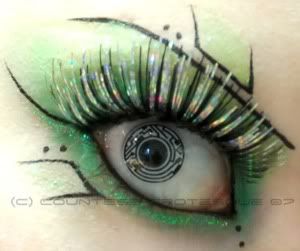 Here is just one of the many pieces of amazing artwork by a young Australian girl named tegan. You can see more of her work here.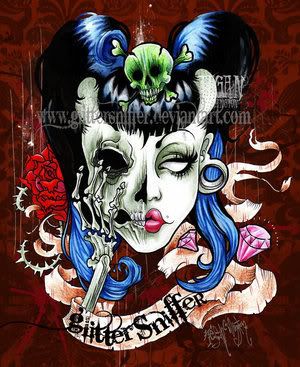 LIKES:



♥ art ♥

♥ astral travel ♥

♥ astrology ♥

♥ astronomy ♥

♥ biting ♥

♥ black lace ♥

♥ black roses ♥

♥ candles ♥

♥ causing mischief ♥

♥ chocolate ♥

♥ collecting Goth dolls ♥

♥ cookie dough ♥

♥ cuddling ♥

♥ dark angels ♥

♥ darkly romantic things ♥

♥ darkness ♥

♥ doodling (I have a short attention span, but I do try to stay interested) ♥

♥ dreams/visions ♥

♥ erotica ♥

♥ expanding my musical interests ♥

♥ faeries ♥

♥ fashion design for the dark at heart ♥

♥ green ♥

♥ growling (rawr!) ♥

♥ Hot Tamales ♥

♥ inscense ♥

♥ internet ♥

♥ Ireland ♥

♥ kissing ♥

♥ learning to play the piano ♥

♥ Mike 'n' Ikes ♥

♥ movies ♥

♥ music ♥

♥ my Irish heritage ♥

♥ my sunglasses (they protect me from the evil day star) ♥

♥ past lives ♥

♥ piercings ♥

♥ pixies ♥

♥ playing pranks/jokes on people ♥

♥ poetry ♥

♥ purple ♥

♥ random stupid shit that my brother finds on the internet ♥

♥ scratching ♥

♥ sex ♥

♥ silver ♥

♥ staring at the moon and stars ♥

♥ tattoos ♥

♥ vampires ♥

♥ velvet ♥

♥ wierd cartoons ♥

♥ witchcraft ♥

♥ writing ♥
Confessions:
I have my fair share of Hollywood crushes. Here a just a few.
Brendan Urie from Panic! At the Disco
Photo Model Apnea, a former Suicide Girl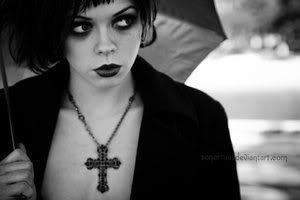 Rob Pattinson. He has the most beautiful smile.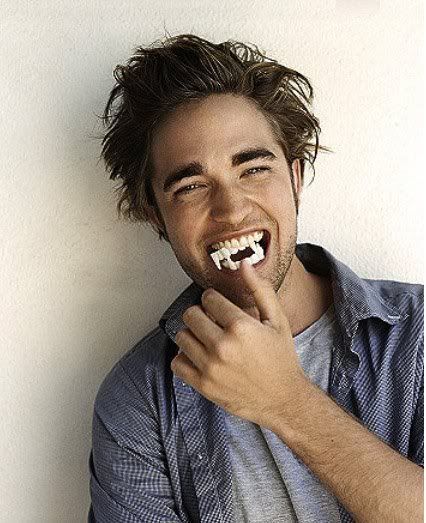 DISLIKES:



† Closed Minded People †

† Stereotypes †

† Repetitive Tapping †

† Snobby Bitches †

† Pastels †

† Rap music †

† Twangy old fogey country music †

† "southern-fried rock" †

† The sun, it hurts my eyes †

† Traffic †

† Slow Drivers †

† Fingernails across a chalkboard †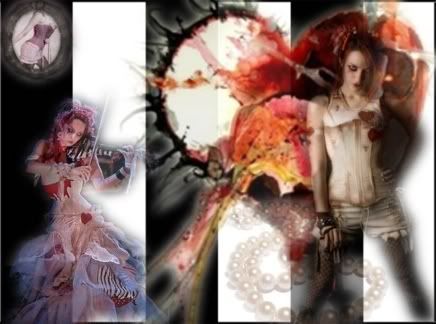 MUSIC:

Favorite Band
HIM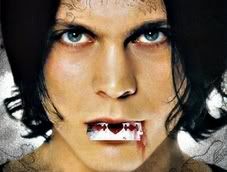 Favorite Solo Artist
Emilie Autumn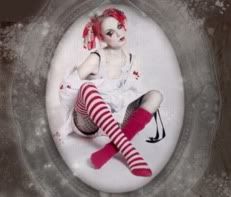 • 30 Seconds to Mars •

• 69 Eyes •

• AFI •

• Alice in Videoland •

• All-American Rejects •

• Allyptic •

• And One •

• Angelspit •

• Anti-Hero •

• anything classical •

• Apoptygma Berzerk •

• A Skylit Drive •

• Assemblage 23 •

• Autumn's Grey Solace •

• Ayria •

• Bella Morte •

• Birthday Massacre •

• Blaqk Audio •

• Blindside •

• Breaking Benjamin •

• Breathe Carolina •

• Claire Voyant •

• Clear Static •

• Collide •

• Combichrist •

• Concrete Blonde •

• Covenant •

• Cradle of Filth •

• Creature Feature •

• Cruxshadows •

• Dargaard •

• Dawn of Ashes •

• Devil Doll •

• Disturbed •

• Dope Stars Inc •

• Emilie Autumn •

• Endeverafter •

• Enigma •

• Escape the Fate •

• Evanescense •

• Fall Out Boy •

• Fiona Apple •

• Flogging Molly •

• Flyleaf •

• Funker Vogt •

• Garbage •

• God Module •

• Hate in the Box •

• Helalyn Flowers •

• HIM •

• Horrorpops •

• I Am Ghost •

• Ice Nine Kills •

• Immortal Technique •

• Imperative Reaction •

• Inkubus Sukkubus •

• Jack Off Jill •

• Jesus On Extasy •

• Juliana Theory •

• Katy Perry •

• Kerli •

• kHz •

• Kidneythieves •

• KMFDM •

• Korn •

• Lacuna Coil •

• Lady GaGa •

• Leaves Eyes •

• Lennon •

• Lifehouse •

• Loreena McKennitt •

• LoveHateHero •

• Madonna •

• Malice in Wonderland •

• Marilyn Manson •

• Massive Attack •

• Mephisto Waltz •

• Metallica •

• Mindless Faith •

• My Chemical Romance •

• Neurotic Fish •

• Nightwish •

• Nox Arcana •

• Orgy •

• Our Last Night •

• Panic! At the Disco •

• Phoenix/Nebulin •

• Prodigy •

• Project 12:01 •

• Psyclon Nine •

• Rammstein •

• Razed In Black •

• Rhea's Obsession •

• Rob Zombie •

• Scarling •

• Seabound •

• Serj Tankian •

• Silent Auction •

• Sirenia •

• Stolen Babies •

• Suicide Commando •

• Switchblade Symphony •

• System of a Down •

• Tapping the Vein •

• The Cure •

• The Used •

• Tactical Sekt •

• Tokio Hotel •

• Type O Negative •

• Unter Null •

• Velvet Acid Christ •

• VnV Nation •

• Voltaire •

• Watchout! Theres Ghosts •

• Wednesday 13 •

• Within Temptation •

• Xyla •

• Zeromancer •

• Zombie Girl •





MOVIES:



There are more, but my brain has gone missing and cant think of them.


• 10 Things I Hate About You •

• 13 Ghosts •

• 27 Dresses •

• Accepted •

• A Midsummer Night's Dream •

• Anchorman •

• Basic •

• Best Men •

• Blades 1, 2, 3 •

• Boondock Saints •

• Breakfast Club •

• Chasing Amy •

• Constantine •

• Coraline •

• Corpse Bride •

• Covenant, The •

• Craft, The •

• Crow, The •

• Darkness •

• Dazed and Confused •

• Devil Wears Prada •

• Disturbing Behavior •

• Dodgeball •

• Dogma •

• Donnie Darko •

• Empire Records •

• Employee of the Month •

• Eurotrip •

• Fast Times at Ridgemont High •

• Ferris Beuller's Day Off •

• Garden State •

• Grandma's Boy •

• Hackers •

• Haggard •

• Hangover, The •

• Jay and Silent Bob Strike Back •

• Knocked Up •

• Labyrinth •

• Last Unicorn, The •

• League of Extraordinary Gentlemen •

• Legend •

• Lord of the Rings Trilogy •

• Love Actually •

• Mallrats •

• Matrix •

• MirrorMask •

• National Treasure •

• Neverending Story, The •

• New Moon •

• Nightmare Before Christmas •

• Oceans Eleven •

• Office Space •

• Old School •

• Out Cold •

• Pan's Labyrinth •

• Phantom of the Opera •

• Picture of Dorian Gray, The •

• Pirates of the Caribbean Trilogy •

• Practical Magic •

• Princess Bride, The •

• Prophecy, The •

• Proposal, The •

• Queen of the Damned •

• Repo! The Genetic Opera •

• Revenge of the Nerds •

• Ring, The •

• Rocky Horror Picture Show •

• Saint, The •

• Saw 1-6 •

• Sixteen Candles •

• Stardust •

• Superbad •

• Tank Girl •

• Transformers •

• Twilight •

• Underworld Trilogy •

• ZombieLand •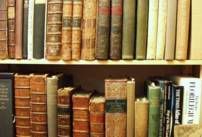 LITERATURE: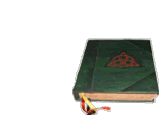 • Anything by Anne Rice (Memnoch the Devil is my favorite) •

• Anything by Edgar Allan Poe •

• Anything by Grimm Brothers •

• Anything by Laurell K. Hamilton •

• Anything by Shakespeare •

• And Then There Were None by Agatha Christie •

• Phantom of the Opera by Gaston Leroux •

• The DaVinci Code by Dan Brown •

• The Picture of Dorian Grey by Oscar Wilde •

• The New Encyclopedia of the Occult •

• Encyclopedia of Natural Magic •

• Witchcraft: Theory and Practice •

• Mists of Avalon •

• Vampires: The Occult Truth •

• Psychic Development for Beginners •

• Discovering Your Past Lives •

• The Encyclopedia of the Unexplained •

• Cashelmara •

• Realm of Shadows •

• Night's Kiss •

• Nocturne •

• Love In Vein •

• Love In Vein II •

• Everything's Eventual •

• Salem's Lot •

• Black House •

• Nightmares & Dreamscapes •

• And Many More •




TV:



Discovery Channel

Flash Forward

Ghost Whisperer

History Channel

NCIS

Paranormal State

Psychic Kids

True Blood

V

Vampire Diaries