If you want to get into my mind of insanity then you will have to go and read my poetry in my journals





I love to dance........Its one of my many passions.....

"It's just a jump to the left

And then a step to the right

Put your hands on your hips

You bring your knees in tight

But it's the pelvic thrust

That really drives you insane

Let's do the Time Warp again

Let's do the Time Warp again"



A word to descirbe me is definatly odd. I like pretty much everything and anything. Music is my life. Always around to talk

I have been working my profile for sometime now and i think that it wouldnt of been me, if i did not add some of my poetry right on my profile. My poetry is my way of telling people how i truely feel and a way for me to let out all my pain. I have seem to have lost anyone in my life that has meant anything to me. I am trying to figure out why i seem to push everyone around me away. I have yet to come to that conculsion but one day i hope to find that answer that i am looking for.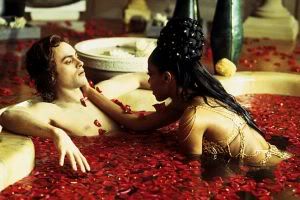 I am a very real person, ill tell you how it is and im not ashamed to admit when something is bothering me. I have been hurt in the past by letting people into my bubble and i have hated every minute. The people i let in are the ones that know how to break down walls. And believe me when i say my walls are very high.
No one would of ever thought i had a dark side. If you meet me its hard to see it through all the fakeness. its hard to be real in this world that we live in.
Alot of people dont understand what its like to be real anyways or they just dont understand why you cant be real all the time.
Real yet i wear a mask.
I guess i have blabbed way too much for you all now. But i guess i needed to get some stuff off my chest and give you a little more into what it is to be me.

Alot of what makes me, are the people i have in my life. Just a few pictures i thought should be in my profile because even though its not dark and its more happy then anything this is me. No matter how unhappy i am. You know who you are....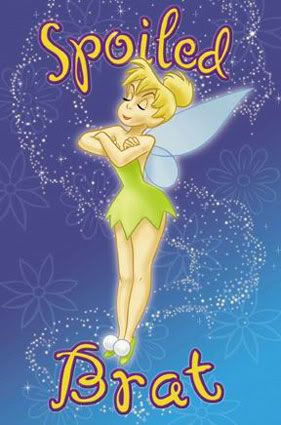 IF PAIN IS BEAUTY, I MUST BE FUCKING GORGEOUS!


For everytime i smile, i shed 10 tears for the pain it puts me in. I feel as though if i was ever happy i would end up dieing. Being happy hurts me more then you would think. It kills me ! Have you ever felt this way?


This poem is based on my life as a cutter

PAIN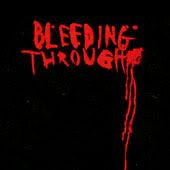 When that blade cut across your arm,
the thin line of blood just starts to flow out of your arm.
It tingles at first with a sweet sent to it.
Then the pain rushes up your arm,
to your head and then lands smack on your heart.
That is what this feels like.
The pain i am left with,
the emptiness i feel without you in my life.
You are almost a distant memory,
even when you sit right beside me.
I feel you have slipped away,
without me even knowing.
Why does my love for you not fade,
When you have stabbed my heart to pieces??
That distant memory of my skin bleeding,
is just like you.
I am the one with pain.
I am the one who suffers.
I am the one you must hate.
You are my skin bleeding.
You are the pain and the suffering in my life.
YOu are the one i hate.
YOu are the one ...........
With NOTHING.........


This poem is about a guy who showed me how hurting myself hurts more then just me

EVERYTHING




The look you give me when i look into your eyes,
I know what its saying
That feeling you make me feel in the bottom of my gut,
It rots with hatred
Tears dont taste anything,
Im to use to the feeling of despair
But then i have to just suck it up
Look to the future as a something that is the start
to my madness
Staring us in the face of sadness that haunts us,
and scares us to death
Love
When you love someone you cant taste the tears,
Cuz you never have to let them fall
The feelings that you feel never make you worry,
Cuz you know that person will always be near
Hurting yourself is not an option,
You have too much padding with his arms
Just let yourself be you,
For there is no other


Take the quiz:
What do you love about making love?

Love
You are a lover of love. You love to love and be loved. You are perhaps a hopeless romantic but those are rare nowadays. Think of it as a gift. Whether you are saving yourself for that special someone or you have already found him or her. You are part of an almost extinct species of human. The kind that believe in true love... Because love is truly beautiful!
Quizzes by myYearbook.com -- the World's Biggest Yearbook!
LIFE IS TOO SHORT FOR REGRETS
This poem was written for life that was taken from me.
ZARA
I sit here thinking,
Thinking about mistakes I have supposedly made
Well I now don't believe in regret
Why should you ever regret anything,
That felt so good at the time?
But look down and to something that isn't there
Something I could have had,
Something that would have been mind,
A piece of me died when you left,
A piece of my soul was ripped out,
You will never know,
You can never find out
You are the one I hide this from
You helped me loose what I lost
I thank you for nothing
I thank you for everything
This was written for the one who has no regrets.
JUST LIKE YOU
Will i ever bee good enough?
the truth you tell does not
make it believable
you see, i feel you lie to me
each time we speak
i never feel adequate
you made me feel like i
was nothing or just a
thing you could use and then
let me go without much of
an explanation
i guess that is why i fee i don't matter
i guess that is why its hard for me to trust
you or anyone for that matter
i will be a nothing that people can use to toy with
and then throw away once they are done with me
i guess i will live my life like this forever
being a nothing
i have learnt this all from you.
i have learnt that im a nothing,
i am a nothing, JUST LIKE YOU.......
Is anyone out there who can save me from myself...........
MYSELF........
Someone save me from myself
take me away from myself
keep me safe and protect me from myself
all i ever do is hurt myself
i hurt everyone around me
i just can't be trusted not to hurt myself
the pain is too deep
the pain wants an out
Needs a place to go
before i scream out loud
and hurt myself again
"LOVE IS LIFE. AND IF YOU MISS LOVE, YOU MISS LIFE" by Leo Buscaglia
You have an entrancing kiss~ the kind that leaves
your partner bedazzled and maybe even feeling
he/she is dreaming. Quite effective; the kiss
that never lessens and always blows your
partner away like the first time.
What kind of kiss are you?
brought to you by
Quizilla
Here are lyrics to a song that i love
BEHIND BLUE EYES by Limp Bizkit
No one knows what it's like
To be the bad man
To be the sad man
Behind blue eyes
And no one knows
What it's like to be hated
To be fated to telling only lies
[Chorus:]
But my dreams they aren't as empty
As my conscience seems to be
I have hours, only lonely
My love is vengeance
That's never free
No one knows what its like
To feel these feelings
Like i do, and i blame you!
No one bites back as hard
On their anger
None of my pain and woe
Can show through
[Chorus]
Discover l.i.m.p. say it [x4]
No one knows what its like
To be mistreated, to be defeated
Behind blue eyes
No one knows how to say
That they're sorry and don't worry
I'm not telling lies
[Chorus]
No one knows what its like
To be the bad man, to be the sad man
Behind blue eyes
Him
The way he walks into a room
the lights go on
His warmth feels the room
without even knowing it
The look in his eyes show sadness
show him fragile underneath
Why does such a great soul
have soo much pain behind his eyes?
If i could i would take the pain away
the pain that holds him back
He seems to not want to let it go
its the way he likes it,
He knows what to expect
no one challenges him
He stays like this
He goes back to being a nothing
I was something who try to make him see
Everyone else does
why doesnt he?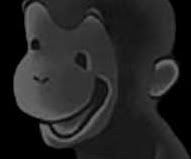 "I thought there's no use getting
Into heavy petting
It only leads to trouble
And seat wetting
Now all I want to know
Is how to go
I've tasted blood and I want more
More, more, more!
I'll put up no resistance
I want to stay the distance
I've got an itch to scratch
I need assistance
Touch-a touch-a touch-a touch me
I wanna be dirty
Thrill me, chill me, fulfill me
Creature of the night"
I AM A NEW BUT VERY PROUD MEMBER OF MY COVEN
One last thing....i thought i should put a picture on here for all the monkey lovers out there YEAH FOR THE MONKEYS