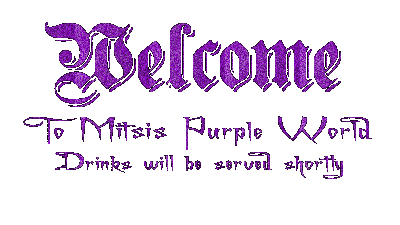 I am very honoured to carry the mark of
KamarillaKaine




The mark of
Punkie

and last but not least...



The Lucky Shroom of
Stikki



Pinkster will show you around




Buttery Nipple Shooter!!




I am a lover of the Beautiful ones...They to me are true beauty....

Kia Ora Tatou Katoa. Nau Mai Haere Mai ki te Kainga.
Hello to all, Welcome, Welcome to my home here on VR

I am not a Vampire and have never claimed to be one.
So don't expect to see something out of an Anne Rice novel.

My name is Mitsi and I hail from the small country called New Zealand. I am a Chef by trade and a lover of all things unusual I guess. I am Maori (native people of New Zealand) and I'm very proud of my culture and heritage. Maori myths and legends are a passion of mine, as they are the stories of my People and Ancestors. I guess I should also mention my love, passion and obession with Pro Wrestling. Since the age of 3 I have loved the sport of Kings and like to think of myself as some what of a know it all. Ask me anything about wrestling and I'd be more than happy to tell you the answer. All in all, I like a mixture of everything and anything.




Most people inside and outside of my life find me to be weirdly interesting in a unique strange kind of way. My love of things "unusual" to them help them reach that conclusion. I see things through my own eyes and not through the eyes of those who wish to remain blind to the beauty that is around them. Walking in the shadows with their eyes closed is their choice and the music that they wish to dance to. I choose another path, where I may walk and play within the shadows and day dream with the light and play amongst the stars.

I am a twin. I guess I'm known as the "grumpy" one out of the two of us. He's the total opposite


As I said before, I am of Maori decent we are the Tangata Whenua (people of the land). I hold my heritage and culture close to my heart. I am proud to be who I am, to be a part of a unique people who were a proud warrior race. I have immense pride when it comes to my tribes.
That may be the reason why I have a deep love and respect for other cultures ,who take pride in the traditions and the ways of their elders and Ancestors. Without them, we wouldn't have the stories to pass down or the knowledge of who were are and where we come from. Without them we wouldn't be who we are today




I Love Animals, sometimes more than humans. Animals make up a big part of my life. They are a part of this world too and should be treated with the same respect as humans. They belong here just as much as we do and shouldn't be subjected to cruelty so that man can have an extra acre of land for his swimming pool. It makes me sick how some of us treat our Animal brothers, who we could learn so much from.




Since this is Vampire Rave, I should mention the fact that I do love the mystery, myth and sensuality that surrounds Vampires. I've never claimed to be one, I've never claimed to have been born in the 1600's in Transylvania, but I still love the mystique attached to the stories.

I'm in no way religious in the God sense of the word and have never followed those teachings in any way, shape or form. If you do then I hope you find what it is you're looking for.

I love it here on VR. I've met some really cool people who have rocked my world to the point that I'd share, even give my last piece of chocolate to them.

In saying that, I'd like to keep my time here free of negativity. I do not Cyber, so save your energy, not going to happen :). I'm sure there are many sites out there that can cater for whatever it is you're looking for.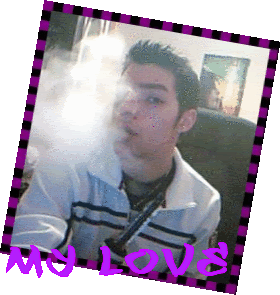 This is my guy, my love, my partner in crime.
My other half and the perfect fit to my puzzle.
He's the best in the world and I love him to bits.
He also rules at playing the Guitar!

I'm a very lucky girl.

So why am I here? Really?

I came here to VR on a whim, just to look around at a site I just happened to stumble upon. I saw a place where things of interest to me were not frowned upon by narrow minded individuals who attack at the first sign of something "unusual".
So to answer the above question, I'm here because I like it here. I'm here because I'm comfortable with the surroundings and people. The people I have met while being here make this place one of a kind.





I am a child of the sea, a water baby if you will. I love the ocean and everything that lives within it. It is my connection to home, where I feel at peace. The waves are like the hands of a Mother that welcome me home.

Titiro whakamiharo ki nga tamariki a Tangaroa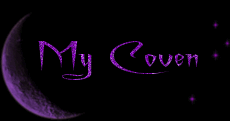 I am very honoured and proud to be a member of a wonderful Coven of Existere
Each person holds a special place in my heart,
They welcome you with open arms and make you feel at home.
I Love each and every one of you.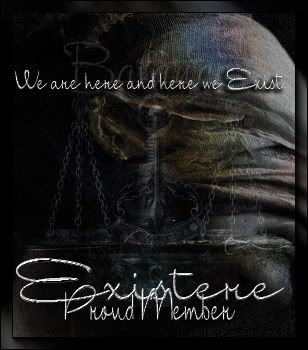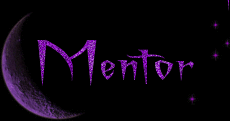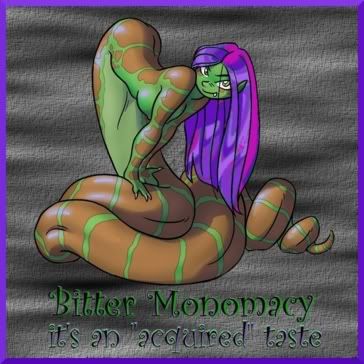 Trikki RAWKS my socks off!
If you're looking for a Mentor who's the definition of awesomeness, then Trikki is your Dude





My Boyfriend
Purple/Black
Family
Magic
Japanese Wrestling
My Friends
Swimming Pools
Fanta!!!
My Country
Books/reading
Vanilla Coke
Mitsubishi Evo VIII
Cheese!!!!
Johnny Depp
Tekken
Dragon Ball Z
Animals/Nature
The Beach/Surfing
Chocolate





Animal Abuse
Traffic
Child Abuse
Online Stalkers
Bigotry
Whaling
Bad Parenting
Tom Cruise
Spousal Abuse
Asparagus
Cricket
Bad Drivers
Racism
Bad hair days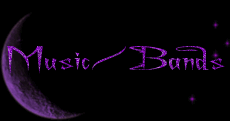 I Love Metal and Rock

Cradle of Filth
Lacuna Coil
Yngwie Malmsteen
Lordi
Nocturnal Rites
Visions of Atlantis
PanterA
Black Label Society
Kiss
Helloween
David Bowie
Kittie
Israel Kamakawiwo'ole
Marilyn Manson
Opeth
Waterproof Blonde
And many more bands

Im Memory of
Bruddah IZ - Israel Kamakawiwo'ole
Rest In Peace my friend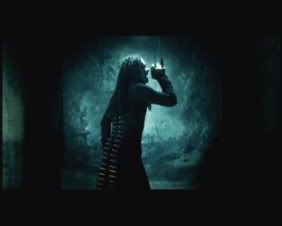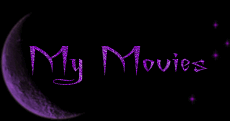 The Crow
and
ANYTHING WITH JOHNNY DEPP!!!!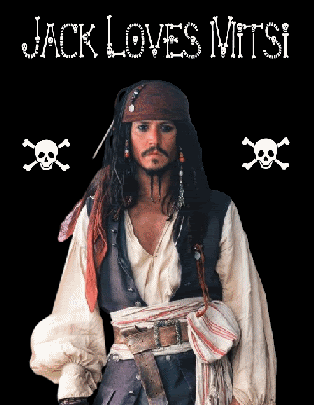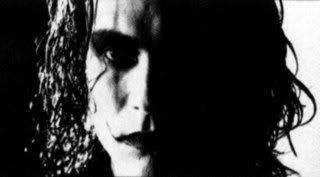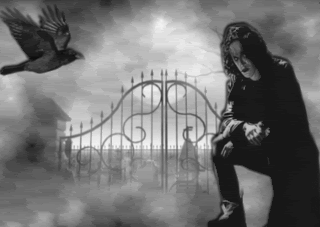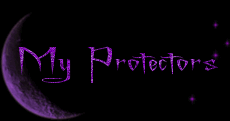 Coven Mates and Friends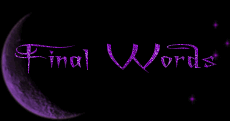 A few quotes and poems that I would like to share.

...On a tombstone...
"Remember man, as you walk by,
As you are now, so once was I.
As I am now, so shall you be.
Remember this and follow me. "

...To which someone replied...
"To follow you I'll not consent
Until I know which way you went"


"Let the world know you as you are,
not as you think you should be."
...Fannie Brice...

"I've seen you where you never were
And where you'll never be.
And yet within that very place,
You can be seen by me.
For to tell what they do not know,
Is the art by which I see.
...Dwina Murphy-Gibb...

"Mother is the name for God on the lips and hearts of all children"
...Eric Draven...





Thank you for taking the time to view my little part of the VR World
Feel Free to come back. More drinks will be served upon your return
Nga Mihi Nui, Haere Ra